Thank you for your interest in Bright Lights. If you would like to find out more about our program, please e-mail teacherrecruit@brightlights.org. Applications for Summer 2018 will open around mid-September 2017.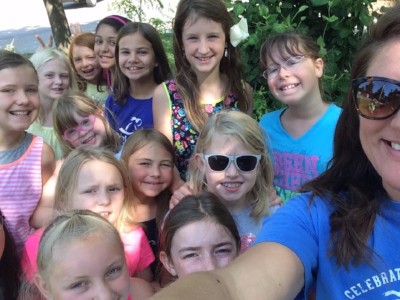 Bright Lights Summer Learning Adventures is looking for dedicated and outstanding individuals to become a part of our teaching staff. This summer learning program has become a community tradition by offering in-depth hands-on learning experiences for students in completed kindergarten through 8th grade. With over 120 classes offered each summer, we are always looking for enthusiastic and creative teachers to add to our staff.
Hear What Other Teachers Are Saying!
"The smile on each child's face at the end of a Bright Lights class speaks more than any words can describe."

"There is nothing more rewarding than the creativity, learning, and smiles found during Bright Lights. I loved being involved with a caring staff, participatory students, and just overall good energy. I loved overhearing the students while they are working, telling their neighbor, "This is so much fun! I love this!" The students' creativity astounded me!"

"Bright Lights is a highlight in my summer. Students are enthused about learning and the overall environment is one of positive, excited, friendly teachers and students."

"It is so amazing how my students grab my heart after just a few short days. By Friday, I feel like I've known them all year. They are priceless little people and I am honored to teach them."
Program Overview
A teaching certificate is not required to teach for Bright Lights. Approximately one-third of the teachers are community members who have a passion they wish to share with students. The remaining two-thirds teach at local elementary, secondary, and post-secondary institutions.
Five week-long sessions of classes are offered each summer. Half-day classes are either 9 AM - 12 PM or 1 - 4 PM. Full-day camps are from 9 AM to 4 PM. Teachers are paid accordingly for half-day classes and full-day camps.
The classes offered are a combination of new classes along with past favorites. The classes consist of a wide variety of topics and incorporate STEAM-based activities or curriculum (Science, Technology, Engineering, Art and Math) in almost all of them, including the literature, social studies and outdoor education classes. The curriculum is created by the teachers and is based on their passions and interests.
​Most of the classes are held at a main program site, Holmes Elementary School; however, community sites (UNL, other LPS schools, Holmes Lake, etc.) are used when this best meets the needs of the class.
Class size is generally 17 students for grades K - 2 and 20 students for grades 3 - 8. Full-day camps may vary. Class size may be adjusted when co-taught.
Each class has one or more Classroom Assistants aged 9th grade to adult.
For additional information, please contact the Education Coordinator, Renee Ford, at the Bright Lights office at 402-420-1115, ext 42, or click "Contact Us" below.
2018 Program Dates
June 4 - 8 (Full Program Week at Holmes)
June 11 - 15 (Off-site Camps and Classes)
June 18 - 22 (International Program & Additional 3-8 Grade Classes at Lux)
June 25 - 29 (Full Program Week at Holmes)
July 9 - 13 (Full Program Week at Holmes)