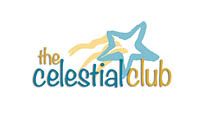 Bright Lights depends on the generosity of our donors and the Lincoln community to support our educational activities. As a non-profit 501(c)(3) organization, donations to Bright Lights are tax deductible during one's lifetime to the extent allowed by law. However, some supporters also wish to donate to Bright Lights through their estate plan or after they pass away.

Through a planned gift during lifetime or at death, donors can potentially reduce estate and income taxes in their estate while helping to educate generations of children for years to come. We think of it as a win, win, win for our supporters: reduced income taxes, reduced estate taxes, and support for educating our youth!

Ways to remember Bright Lights in your estate plan could include:
A bequest in your will or trust

Naming Bright Lights as a beneficiary of your IRA

Naming Bright Lights as a beneficiary of a charitable trust

Naming Bright Lights as a beneficiary of a life insurance policy

Donating appreciated stock or property to Bright Lights
Bright Lights recognizes individuals who have designated Bright Lights as a beneficiary in his or her estate plan as members of the Celestial Club. The Celestial Club will be a cluster of extraordinary stars providing the light of education now and into the future. Please complete the Celestial Club membership form below, print and return to Bright Lights.

It is important to discuss your planned giving goals with your attorney, accountant and financial advisers before finalizing your plans. Our legal name is "Bright Lights, Inc." Our EIN # is 47-0708499.

Consider remembering Bright Lights in your estate plan! Please let us know if you have included Bright Lights in your will, trust, or estate plan.

For more information on planned giving, please contact Lori Paulsen at 402-420-1115, ext.41.
---
Celebrating Bright Lights Celestial Club Members:
Halcyon Allsman Trust
Viola Hronis Trust
Ruth S Miller Charitable Trust