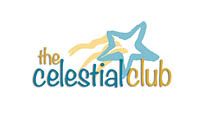 Join the Bright Lights Celestial Club! Let your gift reach across space and time by giving to Bright Lights!

The Hubble Space Telescope has provided us with photographs of breathtaking splendor while scientists work tirelessly to understand the nature of the universe. As we know, some stars have long been extinguished, yet their light still reaches across space to provide displays of extraordinary beauty.

Star systems and star clusters are among the materials that make up a galaxy. This is how we envision the Celestial Club of Bright Lights. The Celestial Club will be a cluster of extraordinary stars providing the light of education now and into the future.

The Celestial Club is composed of donors who have made an outright or planned gift to Bright Lights, Inc.
Become a Celestial Club member today!