You can support summer learning on Give to Lincoln Day!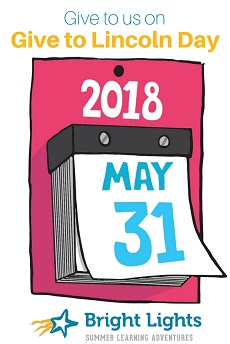 Give to Lincoln Day is a 24-hour event that encourages you to contribute to Lincoln and Lancaster County nonprofit organizations. Every donation makes a bigger impact on Give to Lincoln Day because nonprofits also get a proportional share of a $400,000 match fund made possible by the Lincoln Community Foundation and generous sponsors.
Donations to participating charities like us are made online and will be updated in real time on the leader board at www.givetolincoln.com on May 31. Online donations may be made starting on May 1 using the button above. Gifts made between May 1 and May 31 will count toward the event, show on the leader board when the giving day begins on May 31, and be eligible for the match fund. The minimum donation for Give to Lincoln Day is $10. While there is no limit to how much donors can contribute, a maximum donation limit of $10,000 per nonprofit per household is eligible for matching funds.
---
Learn. Imagine. Provide.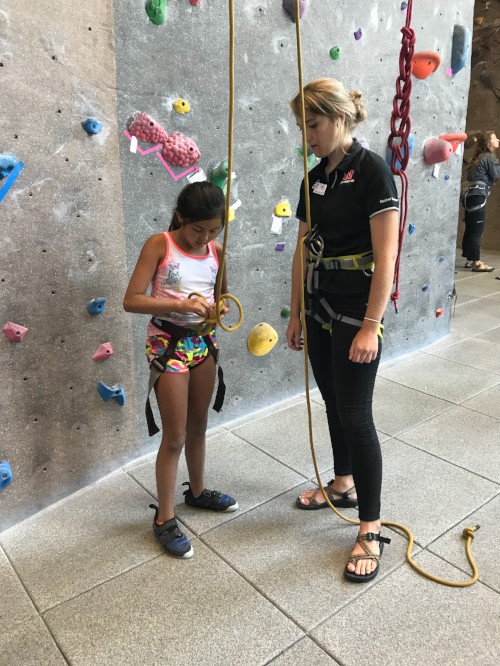 Quality summer learning programs allow children to create and learn, to master new skills and build new relationships. While Bright Lights offers valuable hands-on learning experiences for children, support from you is needed to guarantee the continuation of Bright Lights' diverse, quality programs. With the support and dedication of the community, Bright Lights, a non-profit 501(c)(3), has become a vital part of summer learning opportunities, serving elementary and middle school students. Bright Lights is not a recipient of federal, state, or local tax revenues and is not financially supported by United Way or owned by any public or private schools.
Your continued dedication and Lincoln's enthusiasm for Bright Lights keeps our summer program for children strong. We would appreciate your tax-deductible donation at any level.
$50 - Provides healthy snacks for a class
$75 - Upgrades technology needed for robotics and coding classes
$135 - Provides a scholarship for one student
$600 - Sponsorship of one class
$1000 - Bus transportation for our International Program students
$2500 - Supplies for 30 of our half-day classes
$5000 - Classroom and computer rental for the entire summer program
For more information on donating to Bright Lights, please contact Jen Jorges at 402-420-1115 ext. 46 or click "Contact Us" below.
---
Donate online or mail us a check payable to Bright Lights:

BRIGHT LIGHTS, INC.
5561 South 48th Street, Suite 220
Lincoln, NE 68516

Bright Lights, Inc. Federal EIN 47-0708499
Thank you for your support!
---
Planned Giving — Bright Lights Celestial Club
Become a member of the Bright Lights Celestial Club! Supporters may donate to Bright Lights through their estate plan or after they pass away. Through a planned gift during lifetime or at death, donors can potentially reduce estate and income taxes in their estate while helping to educate generations of children for years to come. We think of it as a win, win, win for our supporters: reduce income taxes, reduce estate taxes, and support for educating our youth!

For more information on the Celestial Club, please contact Lisa Sypal at 402-420-1115, ext.41.