"I was so impressed with the program! The teachers and content were excellent, and they had so much FUN while learning. My children attended thanks to the scholarship program (the only way we could have attended) and, it being our first year,  I was a bit uneasy that my kids would be singled out because of this. But there was no distinction between them and anyone else, and they learned so much in a healthy environment. It was one of the best uses of their time this summer."
- 2018 scholarship recipient
Through the generous donations of committed community organizations and individuals, Bright Lights Summer Learning camps are available to all students, regardless of financial status.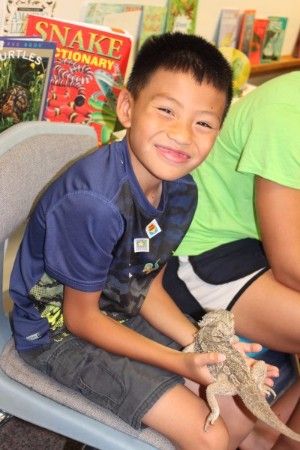 To Apply for a Scholarship
At the time of registration, you will be asked if you would like to apply for a scholarship. You will need to provide your annual gross family income, employment information, and number of dependents at that time. Documentation of this information must be submitted to Bright Lights no later than April 15, 2021. Acceptable proof of income includes one of the following:
·         A copy of the most recent tax return [form 1040] for each adult in the household.
·         A copy of the letter from your student's school notifying you that your student qualifies for the free lunch program.
·         SNAP [Supplemental Nutritional Assistance Program] or TANF certification notice letter that shows dates of certification.
·         Please note: SNAP card, Medicaid card, WIC folders, pay stubs or Social Security benefits will not be accepted as proof of income.
Scholarship applications are reviewed after the deadline and awards are based on financial need until available funds are depleted. Each student is eligible for a maximum of ONE partial scholarship (up to $125) that can be used toward either a half-day or a full-day camp during Summer 2021.
Scholarship applications are accepted online during the registration process beginning in spring 2021. A $10 deposit per camp plus any applicable fees will be due at the time of registration. Additional camps beyond the first will be billed at full price at the time of registration. Please select a camp with open spots (do not add your student to the waitlist for a camp that is full) in order to ensure that your scholarship application and payment can be processed before the April 1 deadline. We recommend having a backup selection in the event that your student's first choice is not available. We are unable to award scholarships retroactively or apply them to waitlisted applications.
Once your application has been reviewed, you will be notified via email of your scholarship award amount. Your student's spot in the camp is reserved during this process.
The deadline to apply for a scholarship is April 15, 2021.
Check out our blog posts for additional tips on registration and how to apply for a scholarship.
Scholarship Information
The cost of Before Care and supervised Lunch Care are not eligible for scholarship. Fees for these optional services and additional fees for those camps which include a field trip or extra materials (if they are selected) are the sole responsibility of the family.
Applications are reviewed to determine the amount of the scholarship award based on a sliding scale. Proof of income must be submitted to Bright Lights by April 1, 2021. Awardees will be notified via email by April 15, 2021 and all balances must be paid in full by April 30, 2021. Payments are accepted online only; major credit cards and e-checks are allowed.
A deposit of $10 will be collected at the time of registration.
For additional questions, please contact Kristi at the Bright Lights office at 402-420-1115 ext .45 or click "Contact Us" below.