Volunteer as a Bright Lights Camp Assistant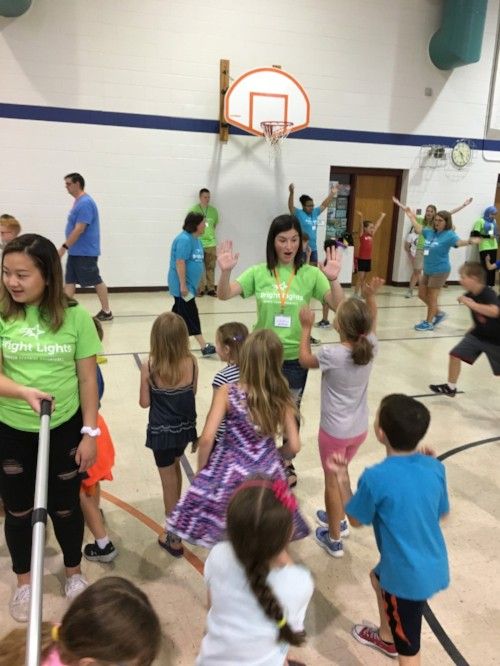 Bright Lights values safety as much as summer learning. We are choosing to continue to do our part to slow and prevent the spread of the coronavirus and therefore we will not be having live, in-person camps this summer.
Because of this, registration for Summer 2020 Camp Assistants has closed. The safety of our students, staff and volunteers is our top priority and was the deciding factor in making this change for Summer 2020.
All Camp Assistants who applied prior to May 1 have been sent an email with further information, and we hope they will apply again for Summer 2021. Information about next summer will be available here by February 2021.
While we are sad to not be holding our camps in our regular fashion, we are excited to be able to try something new during this time. We are going to flip things around and bring modified versions of Bright Lights camps straight to students, virtually. And for FREE! Please tell your family and friends to watch for announcements about registration for those to be made on our website and social media pages soon.
For additional questions, please call Jodi at 402-420-1115 ext. 49 or email CampAssist@BrightLights.org.
---
Bright Lights Camp Assistants play a valuable role in the summer program. Their commitment helps support the teachers, ensures student success, and provides a rewarding experience that makes a difference in the classroom.
Summer is a great time to complete volunteer hours for GOPO, service hours for the parochial schools, or other service project hours. To earn 15 hours toward GOPO or service hours, assistants must attend the orientation, assist the teacher with classroom setup, and be in attendance for the full program week.
In addition to volunteers skilled in working with children, Bright Lights needs assistants who have specific proficiencies, such as photography or sewing, or who have a high level of interest in specific topics such as art, history or literature.
Bright Lights welcomes rising high school students who have completed 8th grade by June 1, 2020, college students, and adults. On average, 250 assistants are needed each summer for the half-day camps, international program, and full-day camps. Most classes utilize two assistants and many assistants return for several summers in a row.
Not only do the Camp Assistants contribute to the success of the classroom, but they will also: 
Learn about behind-the-scenes classroom preparation and planning.

Develop skills in classroom management and organization.

Expand their proficiency in developing positive relationships with both children and adults.

Enjoy exciting and fun experiences with other assistants.
If you are interested in learning more about other cultures or obtaining a college degree in International Studies, you may consider assisting in one of the camps in the Bright Lights International Program. The classes are composed of both Japanese and American students.

As a Camp Assistant, you will have an opportunity to explore the field of education as a career option.
What did other Camp Assistants say about their experience at Bright Lights?
"They really look up to me as a camp assistant and it's very easy to learn in a fun, exciting way."

"Number one, you're never too old to play with children :) I am always reminded of how creative little kids are, and working with them helps me to see situations in a different light in order to reason with them or explain something. They made me laugh a lot."

"It was refreshing to see kids so engaged in learning."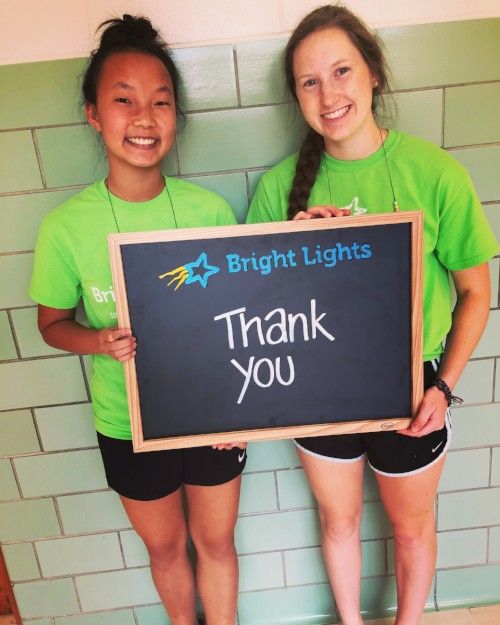 For additional questions, please call Jodi at 402-420-1115 ext. 49 or email CampAssist@BrightLights.org.