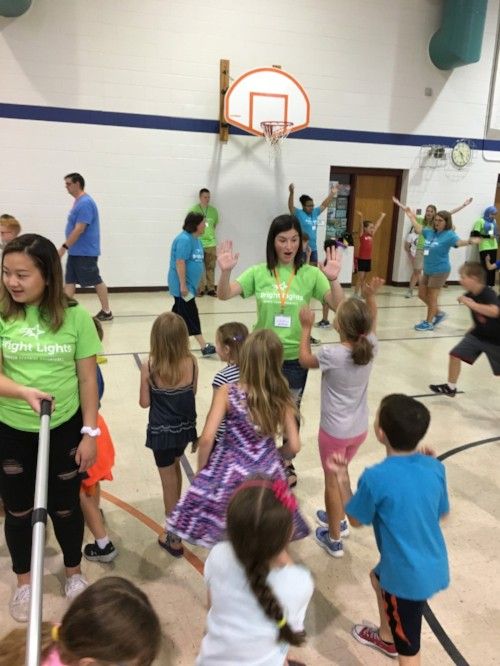 June 21, 2021 Camp Assistant Updates:
ORIENTATION: The last two orientations for Camp Assistants will be held Wednesday, June 23, 1:30-3, and Friday, June 25, 9-9:45 a.m., at Holmes Elementary. All first- and second-year Camp Assistants who have been assigned to a camp must attend an Orientation. Contact Camp Assistant Specialist Jodi Fuson at campassist@brightlights.org with any questions prior to camp or if you cannot attend your assigned orientation date.
SET-UP DAYS: Typically comprises a few hours the Friday before each camp week where Camp Assistants help their teacher set up the classroom. Hogwarts Day Camp Set-up Day is Sunday, June 27, 1-4 p.m.
STILL NEEDED: Camp Assistants with a love of guitar (Groovin' with the Guitar July 12-16) or archery experience (Aim for the Target, June 28-July2). Apply TODAY by clicking on the Apply Now button, and list your specific interest/experience and availability.
We will be recruiting over 150 Camp Assistants for Summer 2021. Current eighth-graders and up may register online beginning March 2. For a list of camps, see Camp Schedule link above. Start planning your summer NOW! Complete camp descriptions are available on our main page under Programs. 
Bright Lights Camp Assistants play a valuable role in our summer program. Their commitment helps support the teachers, ensures student success, and provides a rewarding experience that makes a difference in the classroom. 
Summer is a great time to complete  volunteer hours  for GOPO, service hours for the parochial schools, or other service project hours. To earn 15 hours  toward  GOPO or service hours, assistants must attend the orientation, assist the teacher with classroom setup, and be in attendance for the full program week. 
Rising high school students who have completed 8th  grade by June 1, 2021, college students, and adults are welcome to apply. On average, 250 openings need to be filled each summer, including half-day and full-day camps.  
Bright Lights needs assistants who are skilled in working with children, who have specific proficiencies, such as photography, sewing, and robotics or who have a high level of interest in specific topics such as art, science, technology or literature. 
Not only do Camp Assistants contribute to the success of our camps, but they will also:  
Learn about behind-the-scenes camp preparation and planning. 
Develop skills in classroom management and organization. 
Expand their proficiency in interpersonal relations with children and adults 
Here's what a few Camp Assistants had to say about volunteering with Bright Lights… 
"It was a great experience, and I am glad to have been given the chance to help other kids discover music in a whole new way! I will look forward to doing it again in the future." 

"My teacher was great to work with. She made the experience very enjoyable and I learned a lot from her for my future teaching career." 

"When I went into working with Bright Lights, I never knew how much fun I would really have! What a great way to spend your summer with some awesome kids and fun camps."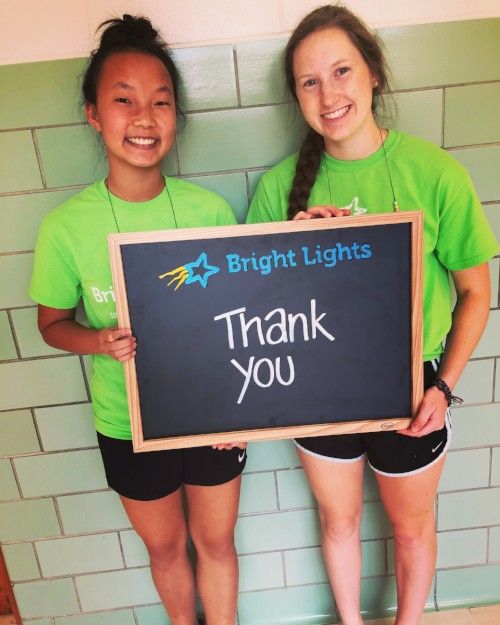 For additional questions, please call Jodi at 402-420-1115 ext. 49 or email CampAssist@BrightLights.org.