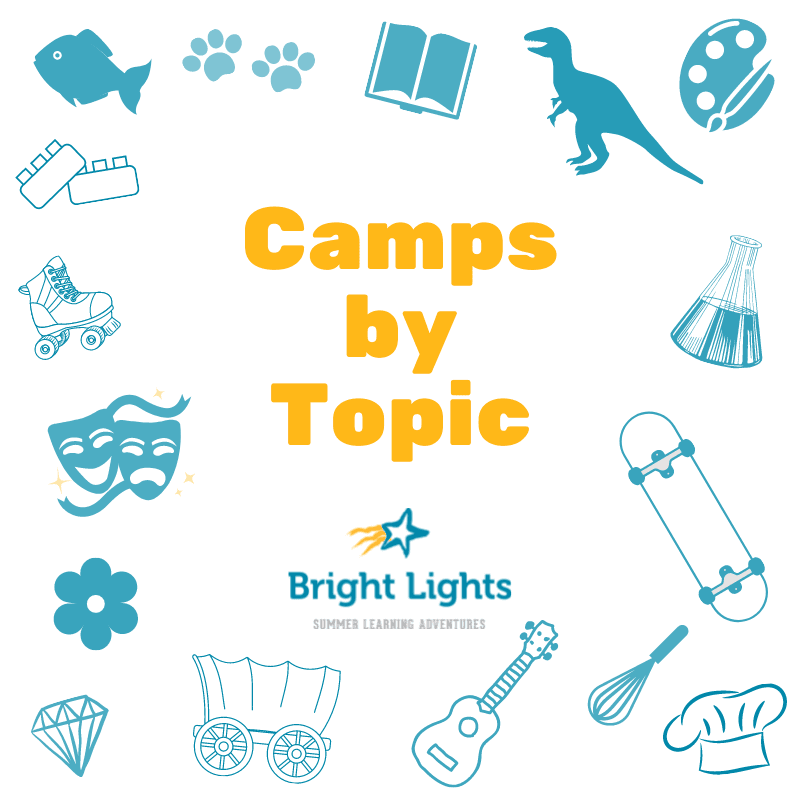 One of the best things about Bright Lights camps is the variety of topics offered. But, having so many choices can be overwhelming, so we've condensed some camps that still have openings into categories that we hope will help your student sort through the options and find one or two camps that capture their imagination. 
Art 
Do you have a creative student? Do you love their creations but could do without the mess at home? Then these art camps may be the perfect fit: 
Music 
These camps give your student the chance to try an instrument without purchasing one, so you can see if that request for a guitar or ukulele lasts past the summer! The camps are also taught by some amazing music teachers. 
Outdoor/Active 
If your student has a little extra energy to burn, the following camps will provide some good exercise and an opportunity to learn some new skills. 
Cooking 
Much like messy art projects, giving students the freedom to cook in the kitchen – especially when learning to cook – can sometimes be better left to an expert … or at the very least, somewhere other than your own kitchen! 
We hope this round-up of camps is a good resource for you to use with your student to identify some areas of interest and related camps. Registration is open until a week before the camp begins, and you can view the entire schedule broken out by dates and grades at BrightLights.org.