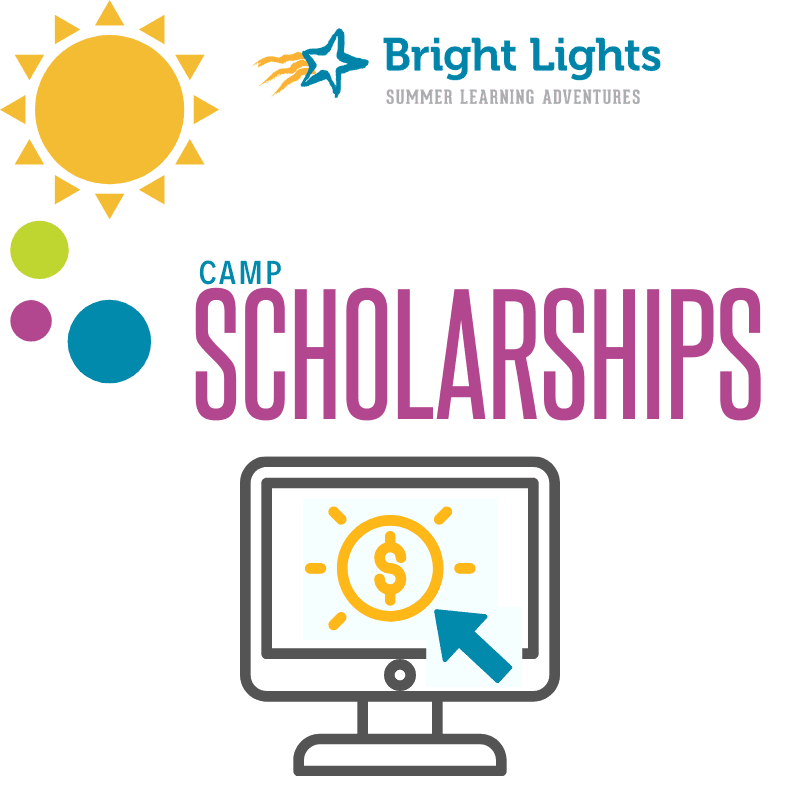 Plans for this summer's camps are under way here at Bright Lights! And, as in past years, we will have camp scholarships available, made possible through generous donations from community organizations and individuals. 
So how does the program work?  
Starting Saturday, March 5 at 8:00 AM, go to BrightLights.org and click on the orange "Register" button. During the registration process (after you have selected what camp/camps your student wants to take), you will be asked if you want to request a scholarship. It's that easy!
Scholarship requests can be made until Sunday, May 1st. Applicants will be notified of the amount of their scholarship by May 15th. All applicants will pay $10 during registration to hold their space in the camp (plus any fees associated with the camp). 
Each student is eligible for one partial scholarship that can be used toward either one half-day or one full-day camp for the summer of 2022. Scholarships are available on a first-come, first-served basis as long as funds are available.  
Further details about our scholarship program can be found at https://www.brightlights.org/programs/resources/. 
More information about our summer camps can be found at https://www.brightlights.org/programs/, with the schedule of camps being posted in February. 
If you would like to donate to our scholarship fund, please visit https://www.brightlights.org/support.