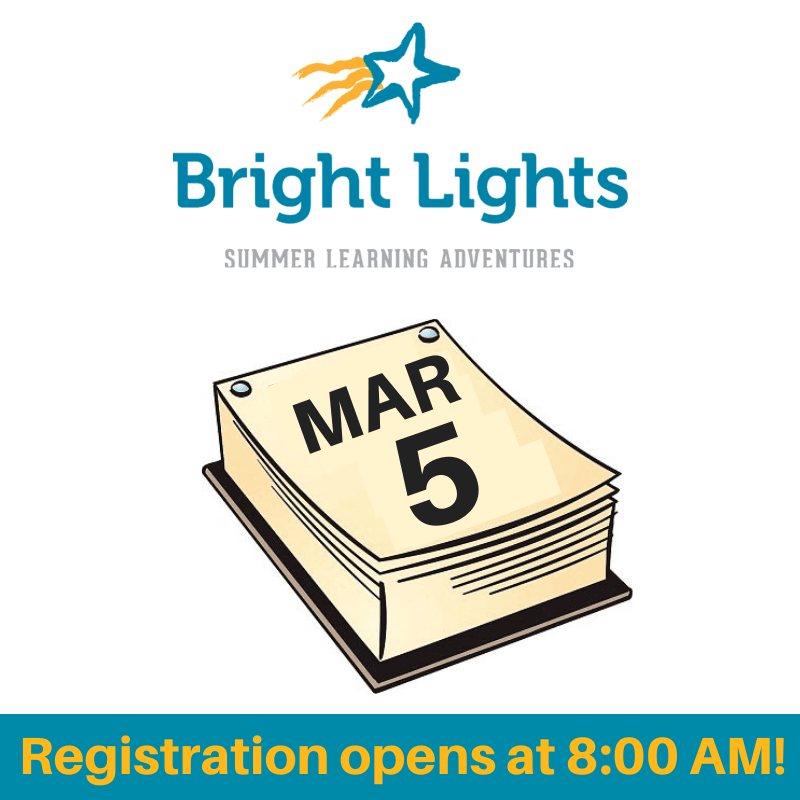 We are excited to announce that registration for Bright Lights Summer 2022 camps will open on Saturday, March 5, at 8:00 am at BrightLights.org! 
Our five camp weeks for Summer 2022 are: 
Week 1: June 6-10 
Week 2: June 13-17 (International Week at Lux Middle School) 
Week 3: June 20-24 
Week 4: June 27-July 1 
Week 5: July 11-15 
The Bright Lights camp schedule—listing out the specific half-day and full-day camps that will be offered to K-8th grade students during each of our camp weeks—will be available at BrightLights.org in February 2022.    
We can't wait to see friends old and new next summer at Roper Elementary (2323 S. Coddington), our main camp location, as well as at our other camp locations throughout the city! 
For more information on our program—including how older students can volunteer in our Camp Assistant program—please visit BrightLights.org.