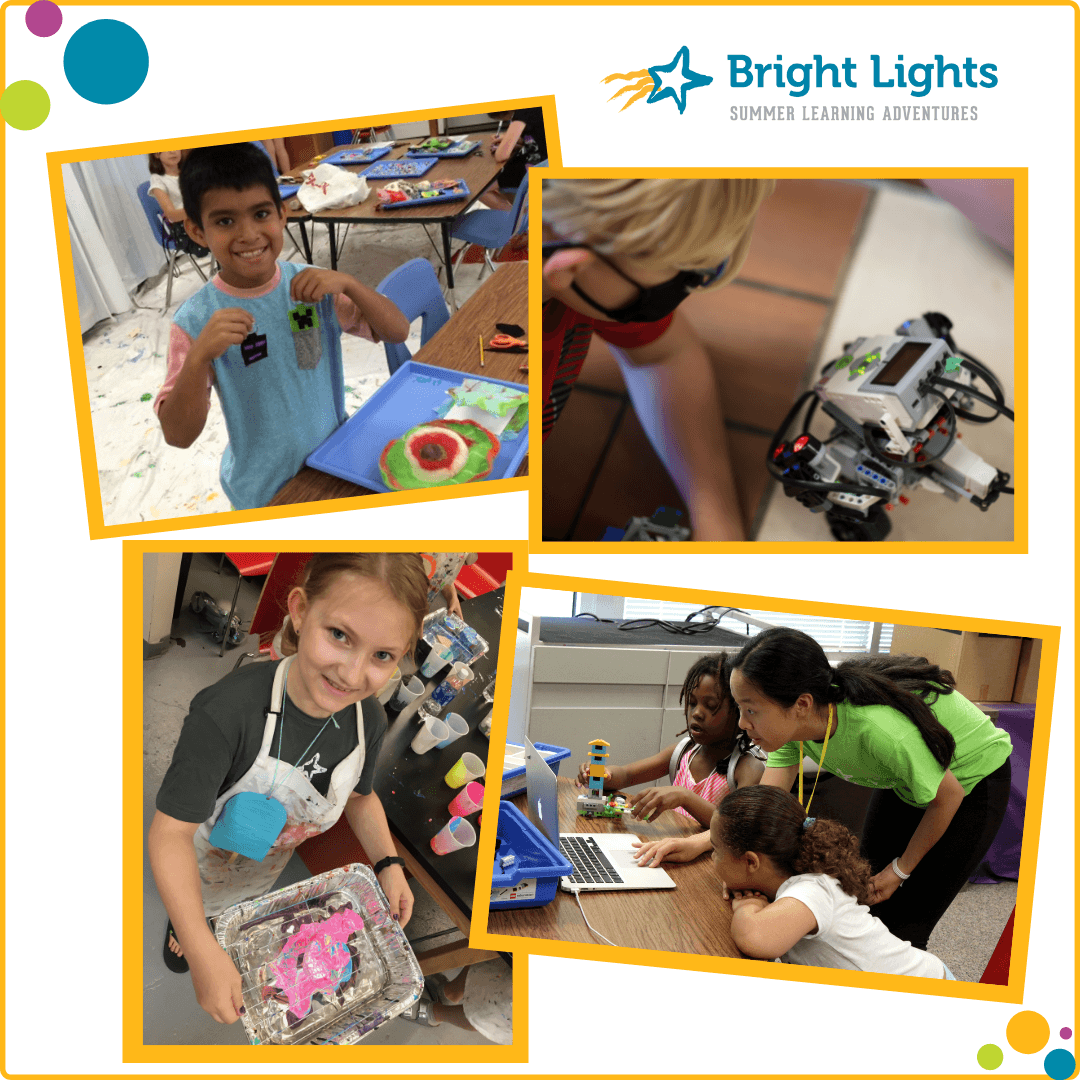 Have you ever had things go all wrong only to come out all right in the end (and maybe even better)? 
Since starting with Bright Lights two years ago, nothing has gone as planned! I joined the team just five months before the pandemic started and, as I reflect on this period, I can now see that some of the changes we had to make have forced us to approach things in a new way and thus we have actually benefitted from them! 
For example: 
When we had to cancel our in-person camps for Summer 2021, we were incredibly disappointed, and it was also a financial strain on us as a non-profit. 
However, because of sound financial planning and an incredible history of donor loyalty, we were able to do more than just survive the situation that summer. The Bright Lights Board of Directors let us flip things around and we held 23 online camps for kids on a variety of topics at NO COST to them! This turned something sad into a great way for us to support our Bright Lights families and the community during this time, reaching many new families in the process. 
When we couldn't host our regular in-person fundraising events in 2021 due to social distancing requirements, we weren't sure how we would proceed.  
However, we took on the challenge and it led us to develop an entirely new event—Star Search—that raised funds, welcomed families AND was pandemic approved! It was so fun, we plan to do it again this coming spring (so watch for info!). 
Bright Lights has had to adjust how camp runs, how staff works, how our board meets and generally how we meet our organization's mission. However, it has also pushed us all to embrace change. We've said goodbye to "we've always done it this way" and are embracing innovation, collaboration and looking at everything we do with fresh eyes. We believe this will lead us to deliver even better camps, attract even more students and become an even more important part of the community. And we couldn't love these outcomes more!
So here's to the best-laid plans getting turned on their heads, and us still coming out on top.