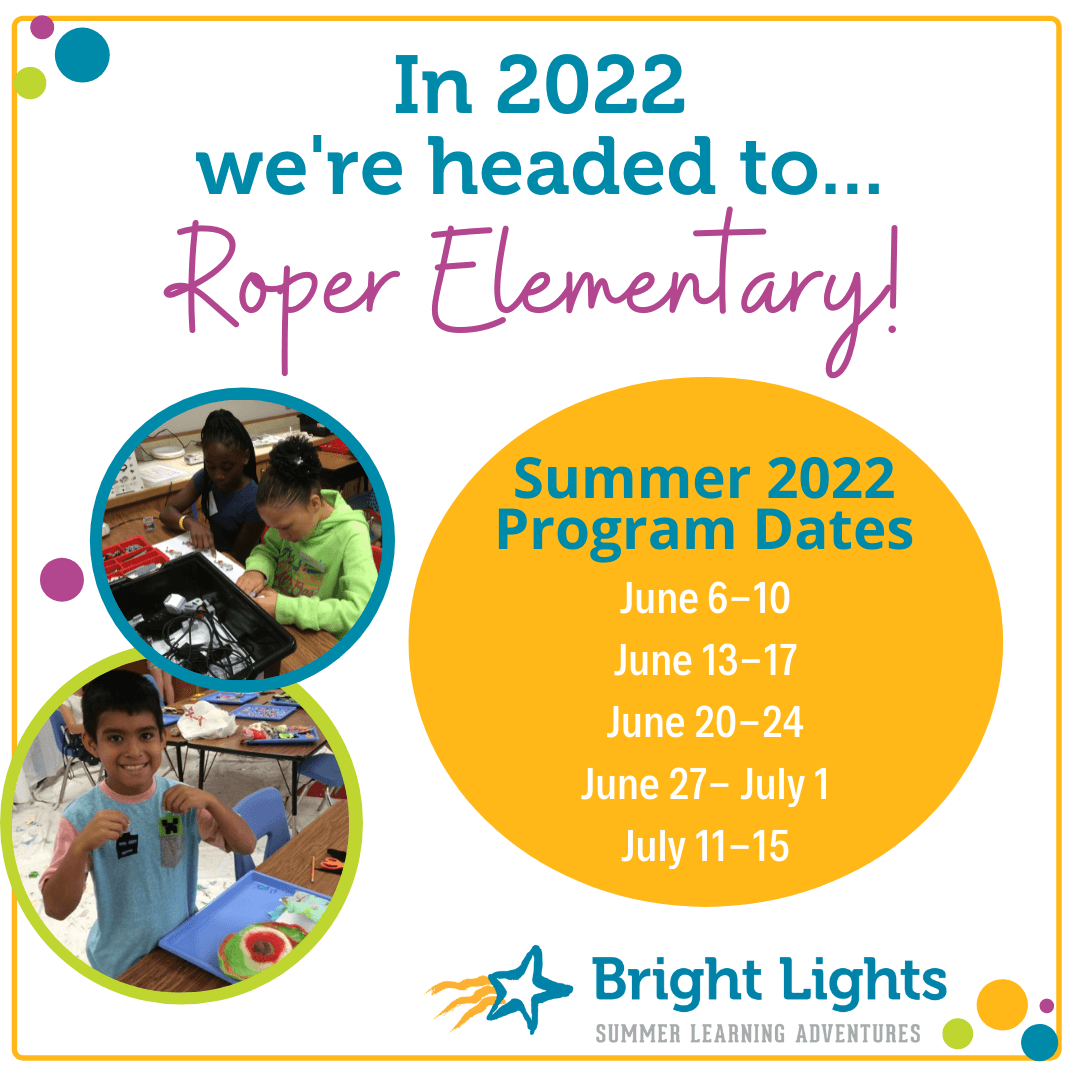 Over the past year we have all had to be pretty nimble when it comes to change. When, where and how we do things looks different than it did two years ago.   
Bright Lights did the same, finding new ways to do things including going virtual on the Flipside when needed. And for Summer 2022 we're going to incorporate one more change, this time to our main camp location!  
For Summer 2022, our main site will be Roper Elementary (2323 S. Coddington)! 
Though we have loved being at Holmes Elementary for the past few years, we are excited for this change. Principal Fuller at Roper has been amazing to work with, and we're excited about the opportunities this new location will give our program, students and families.  
We are currently putting together our Summer 2022 Camp Schedule, which will be full of some old favorites as well as some new camps involving new technology, curricula and equipment for all ages. Mark your calendar now for our Summer 2022 Camp weeks: 
Week 1 – June 6-10  
Week 2 – June 13-17 
Week 3– July 20-24 
Week 4 – June 27-July 1 
Week 5 – July 11-15 
We can't wait to see friends old and new next summer at Roper, our main camp location, as well as at our other camp locations throughout the city.  And while certain things may change, we strive to keep our goal at Bright Lights the same: To spark an enjoyment of learning in students while having fun!  
Watch BrightLights.org for our Summer 2022 camp details to be announced in January, with registration for camps opening in March (exact date announced soon)!