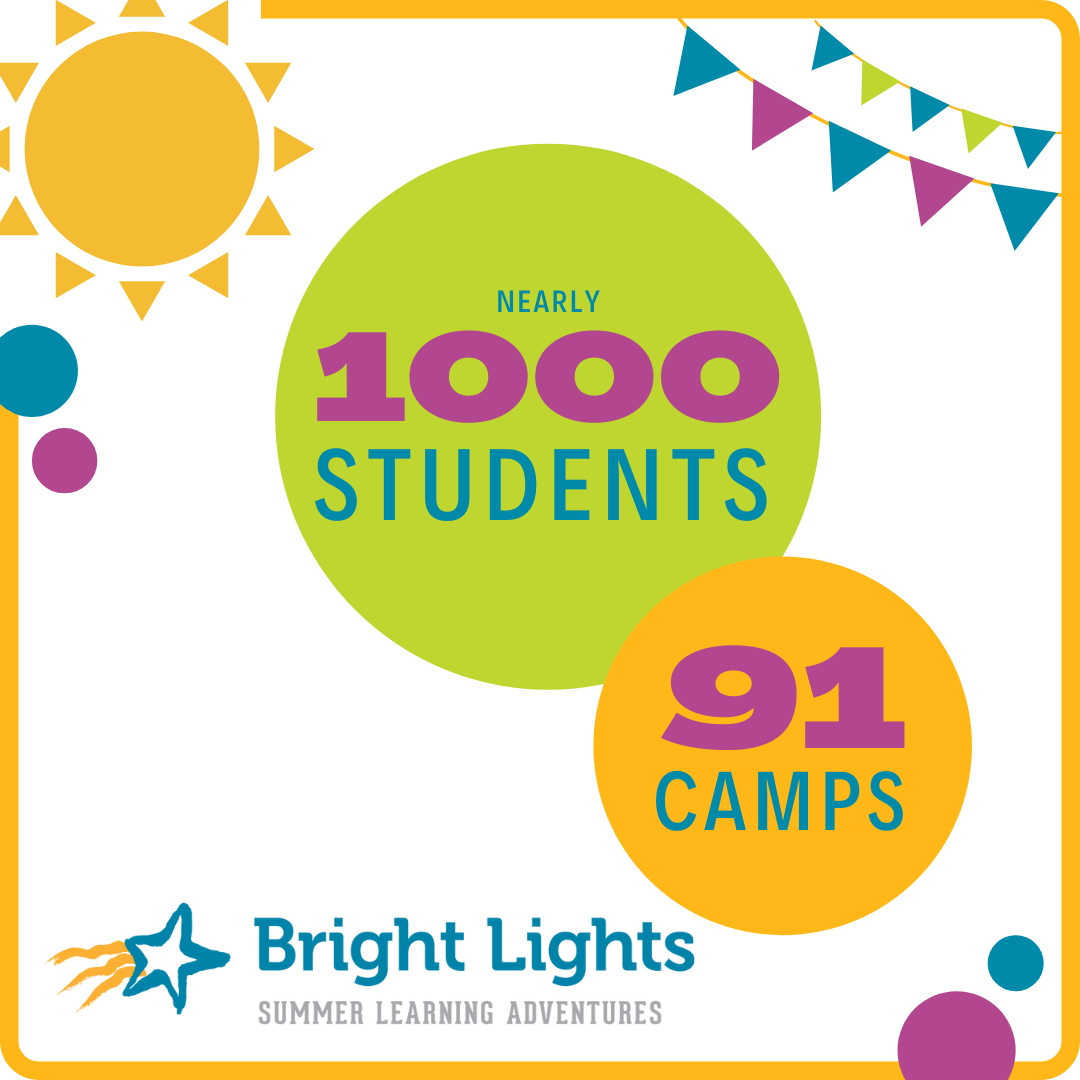 Let's hear it for Summer 2021! We started our five weeks of hands-on learning beginning June 7 and ending July 16. During that time, we hosted nearly 1,000 students in 91 half-day and full-day camps. The best part? We got to see students in person! Even behind masks, we knew they were smiling and enjoying being together, sharing common interests in a wide range of topics like graphic novels, Pokémon, natural disasters and French cooking. Our fantastic teachers provided enriching experiences, and everything seemed just a little better because we could enjoy it together. 
Here are a few of the comments we received from parents: 
"She loved camp this year - she said it was the best part of her day and she wishes she could do it every week for the rest of the summer! (And she is typically not that passionate about things.)" 

"My kids have taken many camps this summer. They both reported that Bright Lights camps were their favorite." 

"My child felt welcomed and safe at camp. He looked forward to it each day and always shared what he learned (on his ukulele) with us when he got home. He also loved his teacher!" 

"My child loved the pioneering class. Because of covid her class was unable to attend Heritage School, so she was thrilled to have the chance to go with Bright Lights. She loved the combination of structured time and time when she could choose what she wanted to do. I knew she would like the class, but it also sparked her interest in the Laura Ingalls Wilder books. We had to make a Barnes and Noble run for the Little House on the Prairie box set Monday night. Anything that sparks an interest in reading is worth it in my book. Great job with the Pioneering class!" 
We are eagerly planning for Summer 2022. Watch www.BrightLights.org for an announcement regarding our camp dates, plus subscribe to our monthly eNewsletter to make sure you don't miss any Bright Lights news.