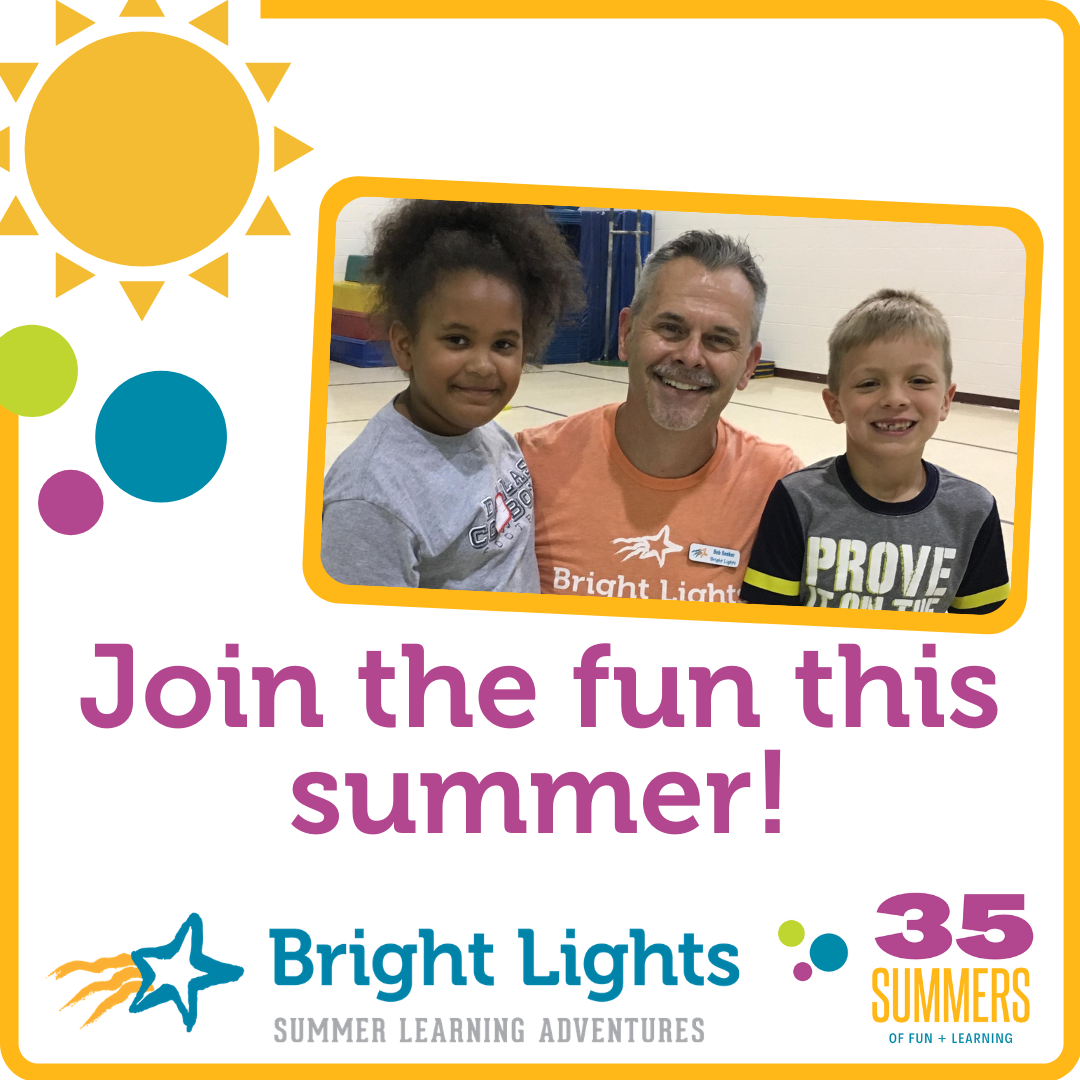 Given that last summer so many activities had to be curtailed, I think this summer is going to be the Summer of Doing! At least, that's what I've dubbed it. What do you have planned? If you're still looking for some fun, hands-on adventures for your students in grades K-8, check out these Bright Lights camps. 
#602 Scarves, Ribbons and Parachutes Oh My! Grades K-1 
June 28-July 2, 9 AM to 12 PM 
Taught by an LPS music teacher, this camp will get our littlest campers up and moving, grooving to music and activating their imaginations. Take this camp in the morning, do a little swimming in the afternoon at your local pool, and you'll be guaranteed a tuckered-out child at the end of the week. It's also a perfect way to introduce Bright Lights to your child and get them hooked on future camp experiences. 
#212 Cupcake Decorating Challenge, Grades 2-3 
June 7-11, 1 PM to 4 PM 
Does your child have an interest in baking and decorating? Take the mess out of your kitchen and enroll them in this Bright Lights camp! Students will practice different decorating techniques during the week, all in preparation for creating cupcake masterpieces worthy of a picture … and eating! 
#116 Dino Detectives, Grades 3-5 
June 7-11, 9 AM to 12 PM 
Ever since they were first identified in 1800, dinosaurs have sparked the imagination of kids and adults alike. In this camp students will explore the history of these prehistoric creatures and find out how scientists are still discovering new information about them. Through videos, discussion and activities, your paleontologist will take his "dino-mite" knowledge to the next level. 
#308 Extreme Dissecting, Grades 6-8 
June 14-18, 9 AM to 12 PM 
This isn't just a camp where you talk about dissecting organisms – you actually do it! Students will channel their inner zoologist while actively following the teacher's guidance to gradually build their dissection skills from a grasshopper to a crayfish to a cow lung to a mink! Not for the squeamish, this is truly a hands-on experience! 
Make sure to visit www.BrightLights.org to view the rest of our summer schedule and register for these or many other camps. Registration remains open until a week before the camp begins, so sit down today with your student and make a plan for your Summer of Doing!