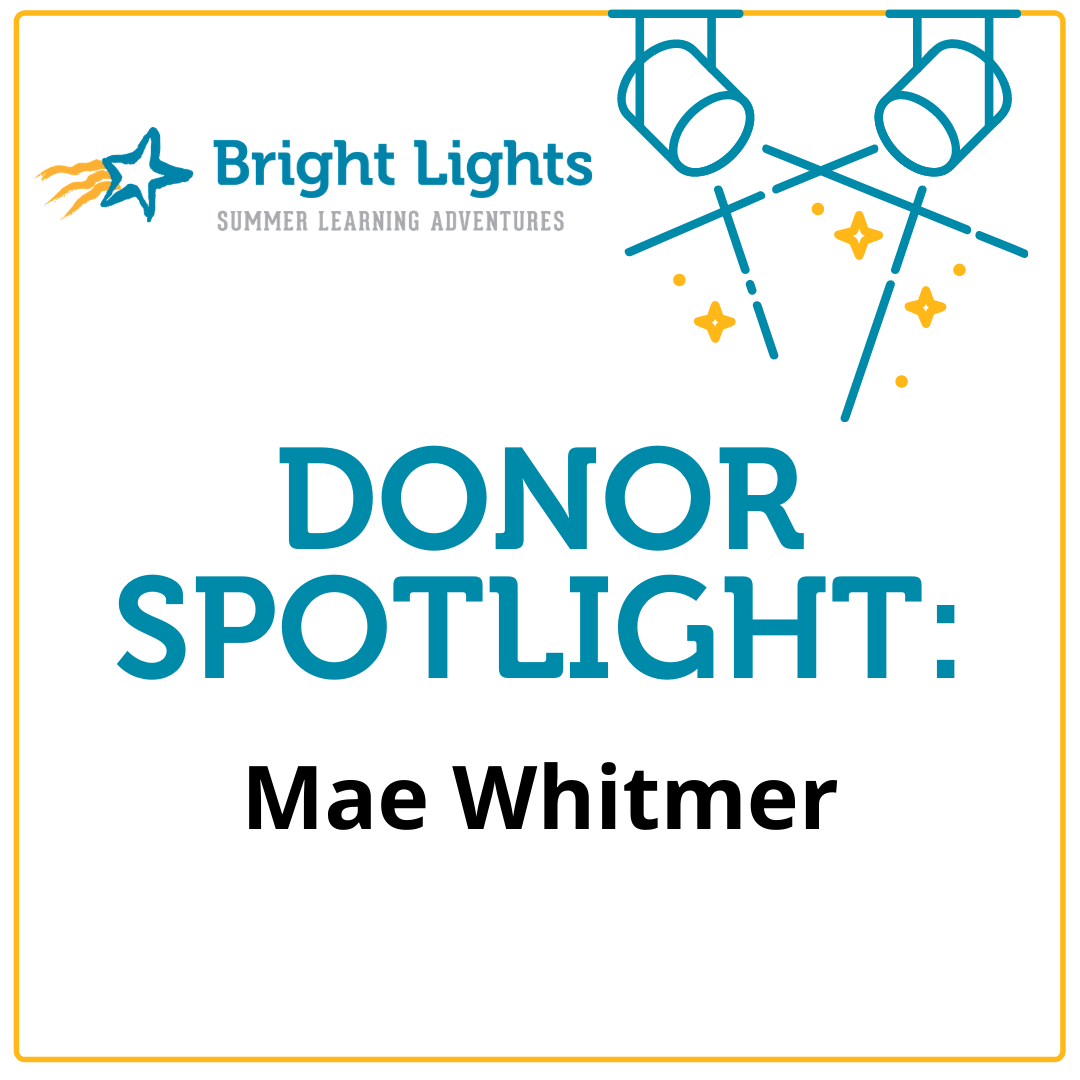 Mae Whitmer has been a loyal donor and friend of Bright Lights for several years. While her daughter-in-law is on staff at Bright Lights, several of her grandchildren have attended camps. Mae has seen firsthand the power of hands-on, STEAM based learning through our unique summer camps. She shared with us, "I have always admired the Bright Lights program. All four of my granddaughters benefited from the program. I LOVE the idea of keeping young minds stimulated through the summer until school starts."   
Thank you, Mae, for your support! 
If you'd like to donate to Bright Lights, now is the perfect opportunity through Give to Lincoln Day! Donations are matched from generous community funds. Simply head to BrightLights.org and donate to Bright Lights through Give to Lincoln Day.