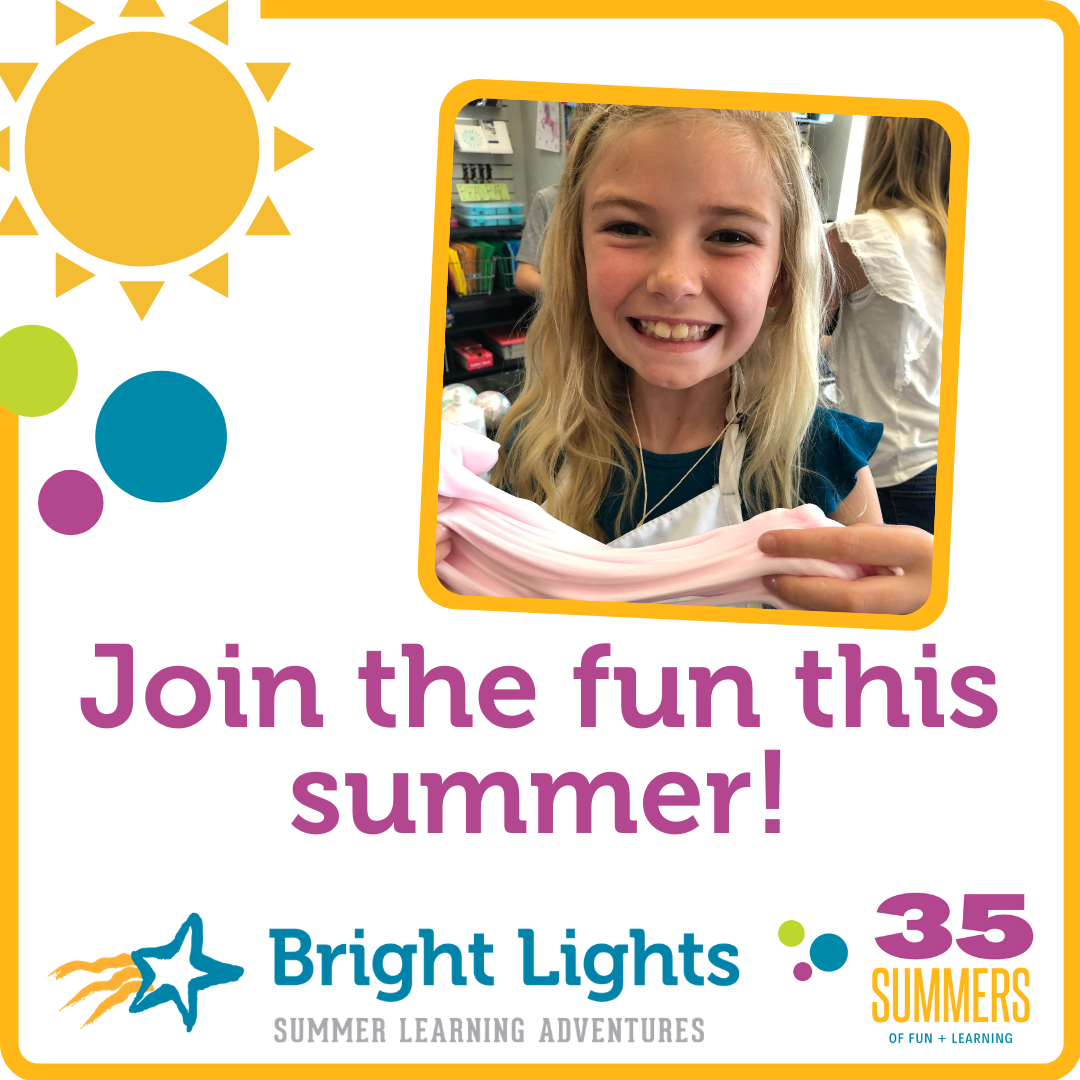 Perhaps you're like me. It's a beautiful spring morning. I can just about feel summer in the air. And then it hits me. There are just mere days left of the school year and I don't have everything planned out for summer. After the past year, I've grown too accustomed to "waiting to see what happens" and have failed to make plans.   
The great news is that Bright Lights still has opportunities for your K-8th grader to have a summer filled with hands-on learning and fun (outside of your home!). Though some camps are filled, there are still great choices for all grade levels! You will need to act fast but it's not too late! Visit www.brightlights.org for camp descriptions and details as well as registration.   
Here are just a few of my favorite camps with availability: 
Funky Furniture, June 28-July 2, 4th-6th grade 
Spy Academy, June 7-11, 4th-5th grade 
Robotics Lego Mindstorms EV3,  June 14-18, 4th-8th grade
Fit Kids in the Kitchen, June 21-25, 3rd-5th grade 
Dino Detectives, June 7-11, 3rd-5th grade 
Adventures in Art, June 14-18, 6th-8th grade 
Pokemon 3D Adventures, June 7-11, 3-5th grade 
Perler Bead Mania, June 28-July 2, 1st-3rd grade
Eye on the Sky: Weather Watchers, June 28 –July 2, 2nd-4th grade
Note: there are many more camps available for all age groups. Visit www.brightlights.com now and get your camper registered. Before we know it, the first day of school will be looming and we'll be glad we planned for a fun and educational summer for our students!