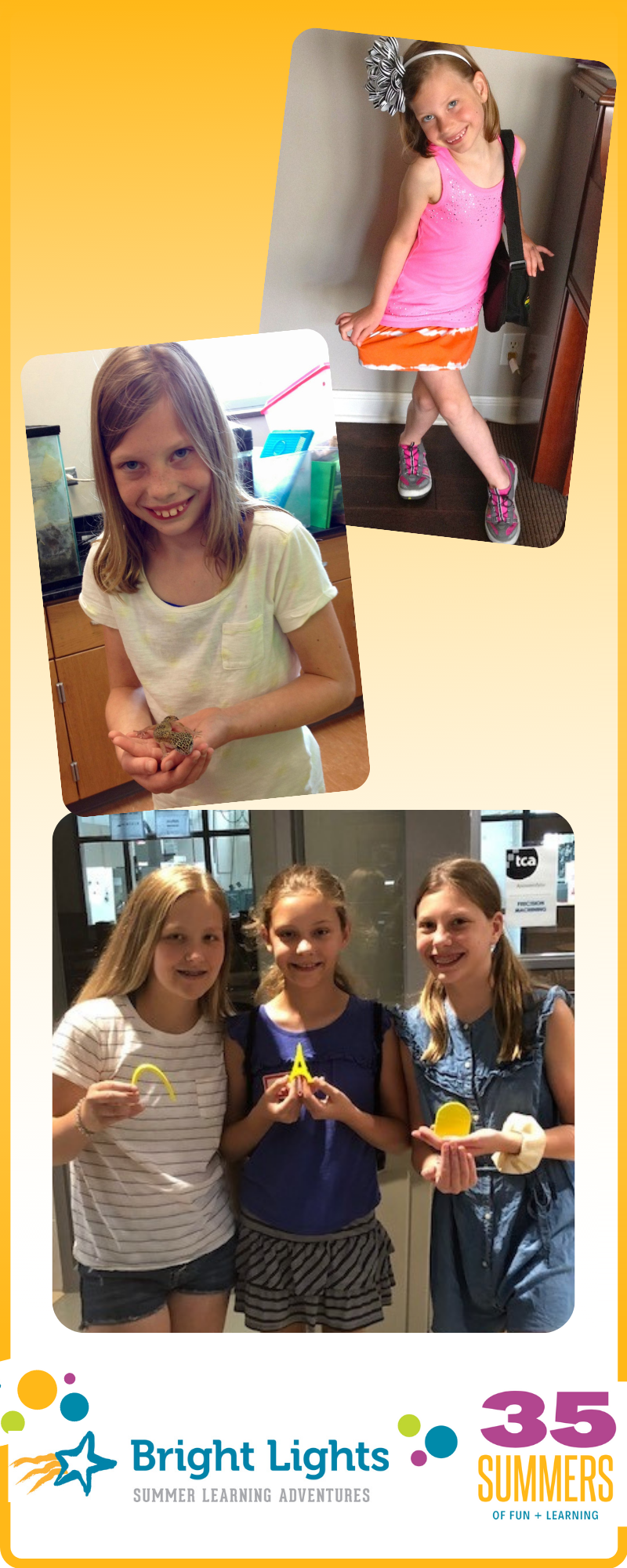 Bright Lights summer camps are a great experience for kids. I've been attending camp at Bright Lights for nine summers now, and every summer I look forward to trying something new or returning to a camp that I enjoyed. Over the years I have attended a wide variety of camps, from Hogwarts to Engineering to Fancy Nancy-themed weeks filled with adventure, tea parties, and new friends.  
Summer camp at Bright Lights is a welcoming environment where it's easy to make new friends or bond with current ones. Students will get to be part of a creative class with kids their age that enjoy some of the same activities. Through my years as a camper, I have created and sustained great relationships with teachers, camp assistants and fellow campers.  
Attending camp is a great way to try something new or enhance a passion. I have many fond memories from attending camp, such as acting out scenes from mythology in "It's All Greek to Me" or making a rag doll in Laura Ingalls Wilder camp. I have consistently had fun and learned during camps. Even during the summer of 2020 when COVID-19 caused a lockdown in Lincoln, there were online camps that were really fun and easy to participate in - so easy that I was able to learn a little bit of sign language during just one session! 
Bright Lights is a camp that provides an experience like no other. I have enjoyed learning how to cook, how to play the guitar and how to sew. The wide variety of camps that are offered each summer help to make sure that any student can find one that they are interested in and will enjoy.  
Another aspect that I enjoy and value about Bright Lights is the community feeling that is present. Even though all of the campers are split up into camps, during recess breaks the entire group can play games and talk together. This year I am excited to be a Camp Assistant and help more kids have a wonderful experience at camp, just as I did!