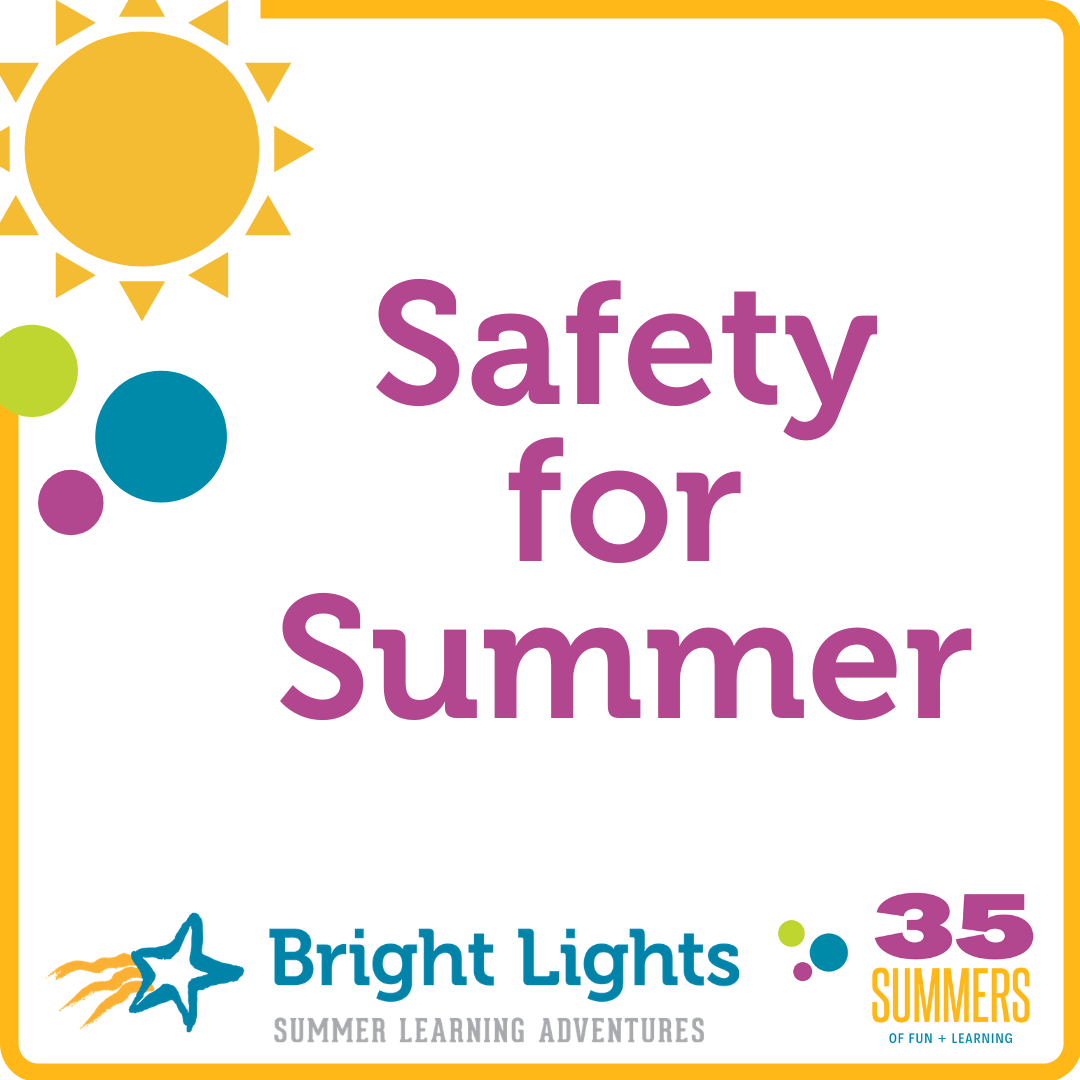 Safety is always a top priority at Bright Lights. We believe students should enjoy a fun summer filled with engaging learning opportunities in a safe and secure environment.  
Because of this, we have a comprehensive safety plan in place as well as a standard response protocol for emergency situations. Even our fun, colored t-shirts provide a level of safety, as different positions in our program wear different colors: administrative staff wear orange, teachers wear blue and our Camp Assistants wear green. 
As we look at our safety plans for this summer in particular, the usual components that meant safety in the past still apply.  But we've also added some elements to keep everyone safe according to our changing world. Our COVID-19 specific safety changes include:  
Following current CDC guidelines and Lincoln/Lancaster County recommendations as well as Nebraska Health Directives. 

Requiring the use of masks and social distancing for all on-site staff, students and parents, plus taking extra steps to disinfect surfaces. 

Establishing protocols regarding students/staff/volunteers not attending camp if they have symptoms of COVID-19 or if they are awaiting test results. 

Implementing procedures to follow if a student/staff member/volunteer at camp presents with COVID-19 symptoms.  
Camp this summer will be FUN! But we will also do everything in our power to make it safe because, as always, we put health and safety above all else when it comes to our students, staff and volunteers. If you are a parent and would like more information on our safety protocols, please contact us and we will be happy to talk with you further. We look forward to seeing everyone at camp!