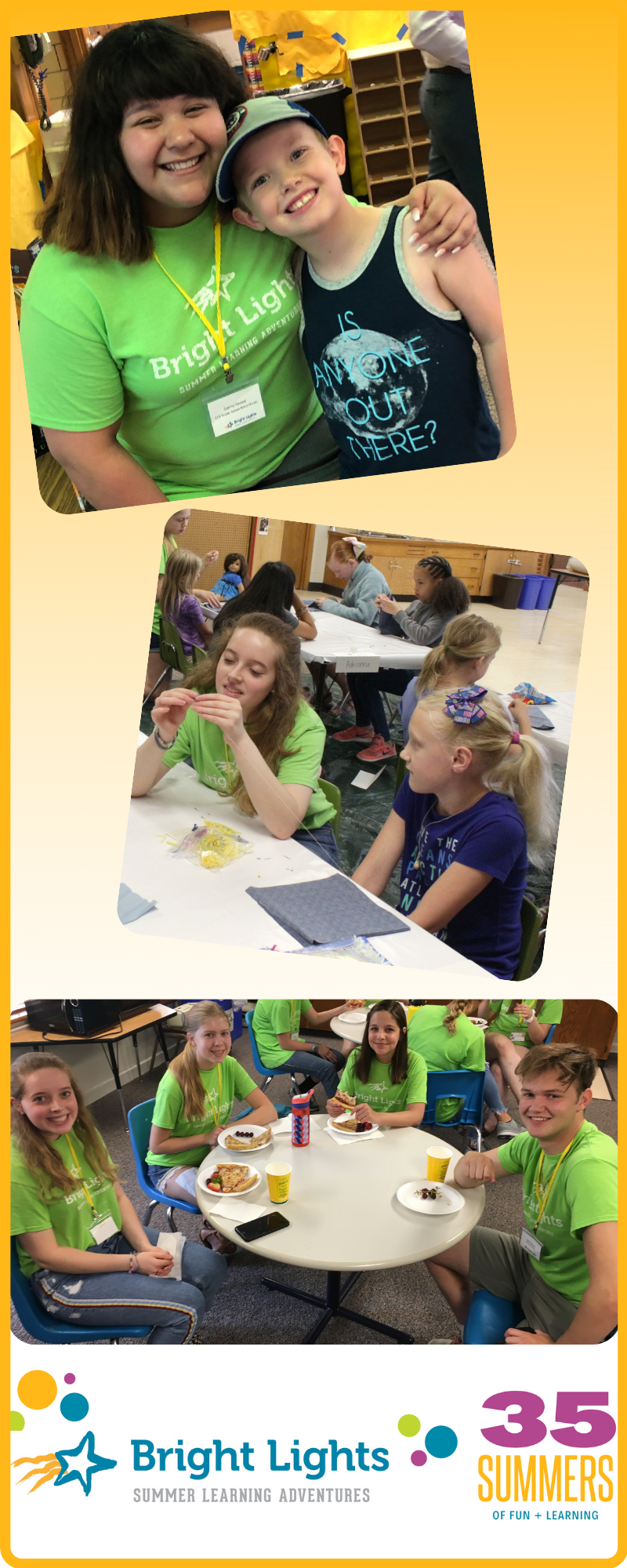 The purpose of life is not to be happy, but to matter– to be productive, to be useful, to have it make some difference that you have lived at all." – Leo Rosten 
I believe volunteering is a phenomenal way to explore one's purpose, and I am thankful for the 150+ Camp Assistant applicants who get that opportunity each summer at Bright Lights. 
In the midst of an ongoing pandemic, I wondered how many teens and college students would seize that opportunity. So far we've had a great response, with an encouraging pool of volunteers ready to sign on with Bright Lights. Many were previous Bright Lights students who have been invited to step up to a volunteer role, and they've responded. Then there are those faithful returners who come back for specific camps like Hogwarts or to help a favorite teacher. We so appreciate them all! 
A quote from Martin Luther King, Jr. states, "Life's most persistent and urgent question is, what are you doing for others?" My hope is that during this pandemic era, we still seek out ways to do for others. Volunteering as a Camp Assistant with one of our 90+ camps this summer is just one way. 
I would like to thank the following Camp Assistant Ambassadors who took on extra volunteer responsibilities this spring to consult with me on all things Camp Assistant: Lauren Moon, Elise Huscher, Noah Goldberg, Ella Swank, Nathan Gabel and Jordan Majerus. These assistants have been "doing for others" and not just with Bright Lights. They are involved with Youth Leadership Lincoln, Launch Leadership, Meals on Wheels, Lincoln City Libraries' Summer Reading Program/Teen Advisory Board, Key Club and theater. 
As Mahatma Gandhi put it, "The best way to find yourself is to lose yourself in the service of others." Do you know someone who is ready to lose themselves in service to others, to uplift and give back? Please tell them about the Bright Lights Camp Assistant position. Find out more at an informal Q&A Zoom Event scheduled for 4 p.m. this Saturday. You will get a chance to  talk with a few Camp Assistant Ambassadors about their past experiences and find out how you can make a difference in the lives of our campers.