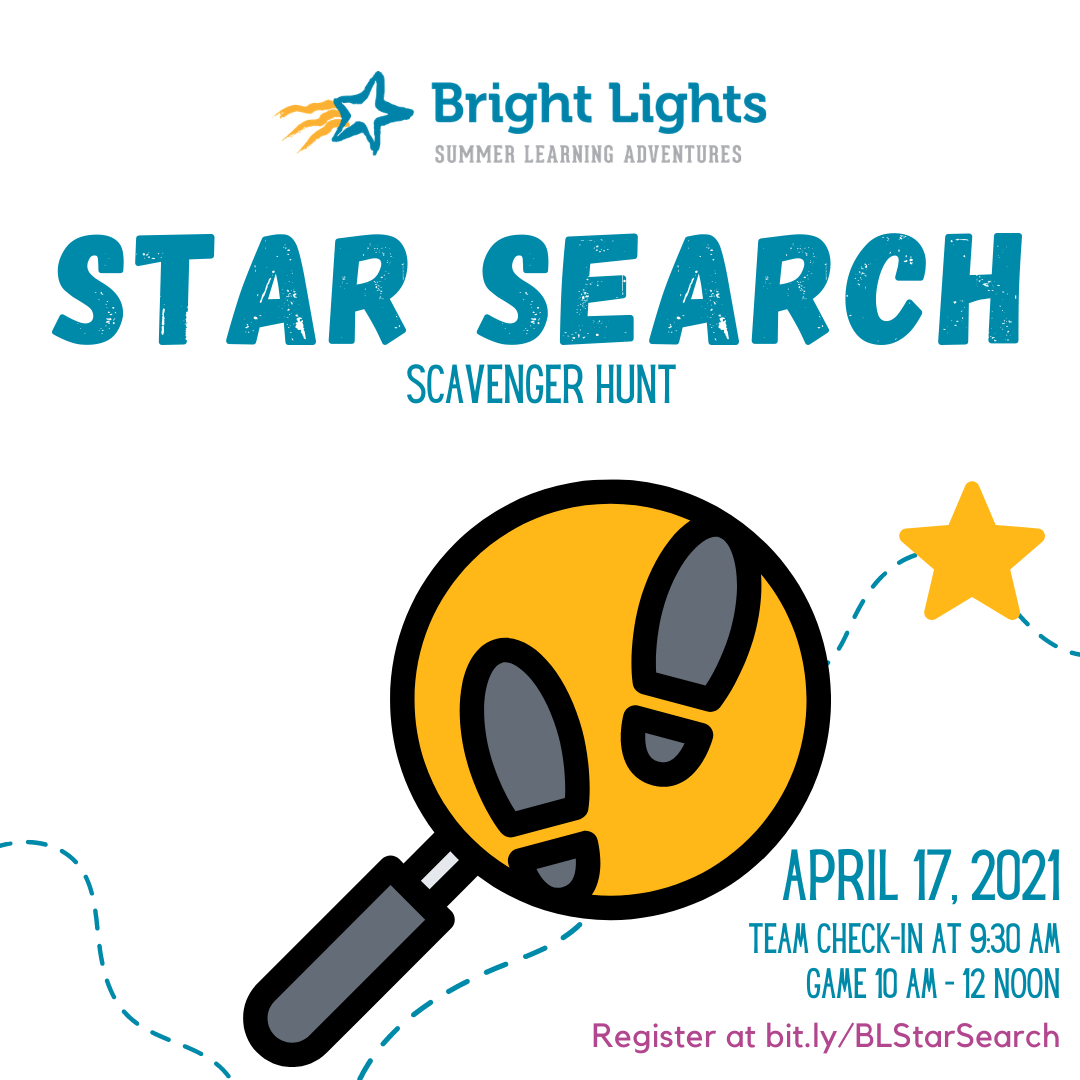 Bright Lights is incredibly excited to announce a brand new event this spring that will provide you with just that! 
On April 17, join us for Star Search! 
Star Search  is a family-friendly, team-based scavenger hunt that will take place all over Lincoln! With over 50 missions to choose from, your team will find plenty of opportunities to have fun, be silly, interact with each other and earn points.  
On the day of the event, teams will arrive at Antelope Park for check-in at 9:30 AM and the first two missions will be available for teams to complete as we wait for our 10:00 AM countdown. Then, for the next two hours, teams will drive around Lincoln completing missions and earning points, discovering new and exciting places around the city, and searching for Lincoln's greatest stars! Teams return to Antelope Park at noon for lunch, prizes and a kick-off party to Bright Light's 35th Summer!  
Registration is $35 per team (a team consists of all the people in ONE vehicle).
Register your team now. Registration is open to the first 50 teams who sign up before April 15. Further details about the event and what you will need for game day are available on our website.
100% of proceeds support Bright Lights camps! Challenge your friends, family, and neighbors to see who can rack up the most points and search Lincoln for its greatest stars!