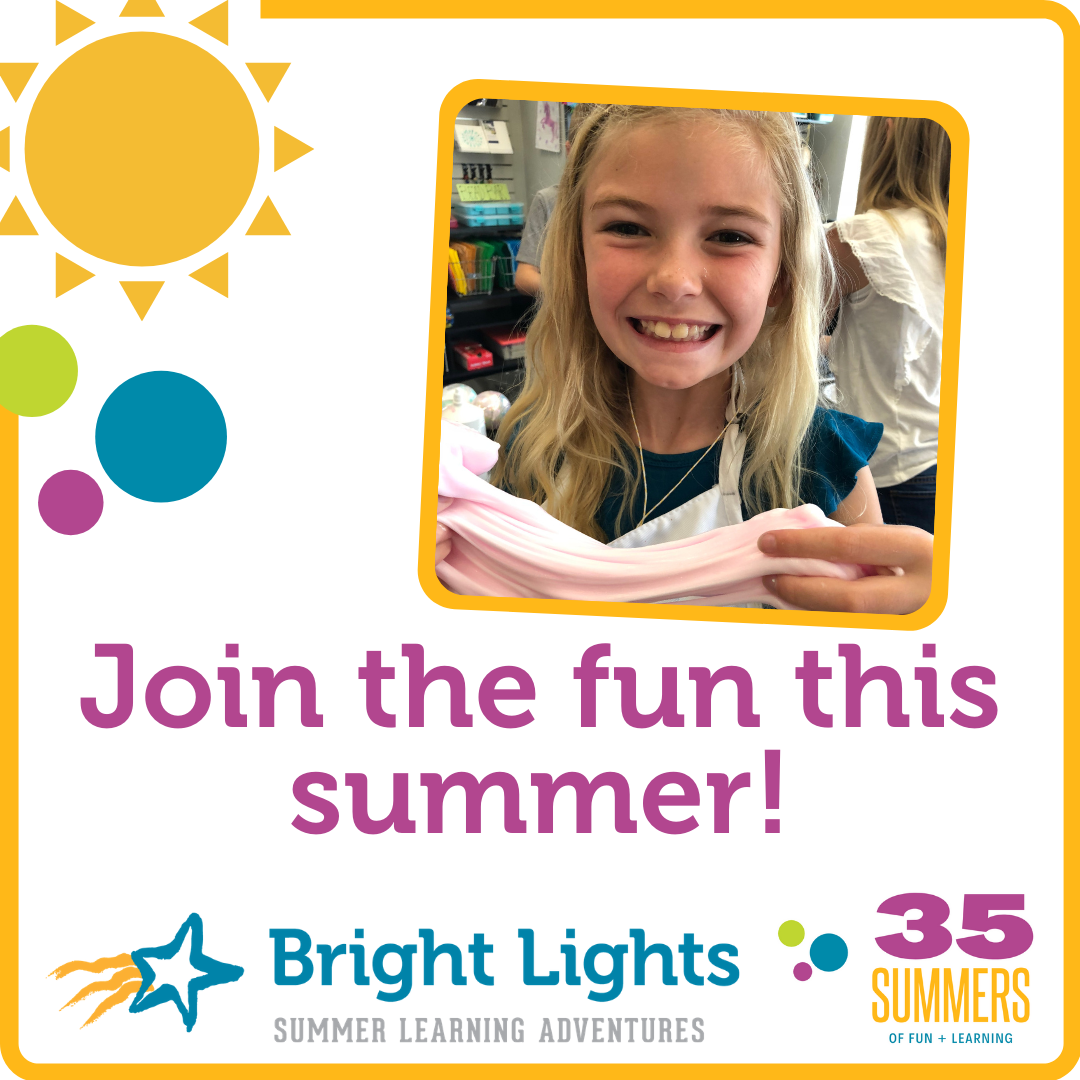 Registration for Bright Lights camps opened February 27, and some parents might think they missed the chance to introduce their students to this fun summer learning opportunity. But guess what? There are plenty of half-day and full-day camps that still have room in them, and we continue to accept registrations right up until a week before the camp begins. Read on to see if any of these situations describe your student, and perhaps you'll find the perfect match for his or her interests and talents. 
Help! My student loves to watch Food Network and thinks he is an Iron Chef – but I don't have the time (or patience) to help him on this culinary journey. What should I do? Never fear, we have lots of great camps that will teach students a continuum of cooking and baking techniques. Cupcake Decorating Challenge (#212), Fit Kids in the Kitchen (#218), Cooking Around the World (#306) and French Cooking & Culture (#630) are all half-day camps that still have space available. Bon Appetit! 
My student is in Kindergarten and has never attended a Bright Lights camp. How do I know what she will enjoy? Her interests change daily! Choosing a camp in March that will still appeal to your student in June may seem challenging. However, whether it's art, music, movement, animals or coding, we have a little something for everyone. And each Bright Lights teacher takes great pride in providing hands-on instruction no matter the topic, so students feel engaged and excited. You could think about signing up your student with a friend, as that will give her another reason to look forward to her camp. Science with Dr. Seuss (#610) will mix the silliness of the books with experiments to make science concepts come to life. Sharky Dreams of Pizza (#208) is being taught by the book's author, and students will mix reading, writing and maybe a little pizza into the week. Coding becomes a snap – quite literally – in It's a Snap! Intro to Coding (#804) as students create coding instructions for their robot named KUBO. They'll love bossing this little guy around as they snap together coding pieces to direct him. 
Visit www.BrightLights.org to learn more about the 90+ camps being offered this summer, and keep checking back to our blog for more recommendations on open camps.