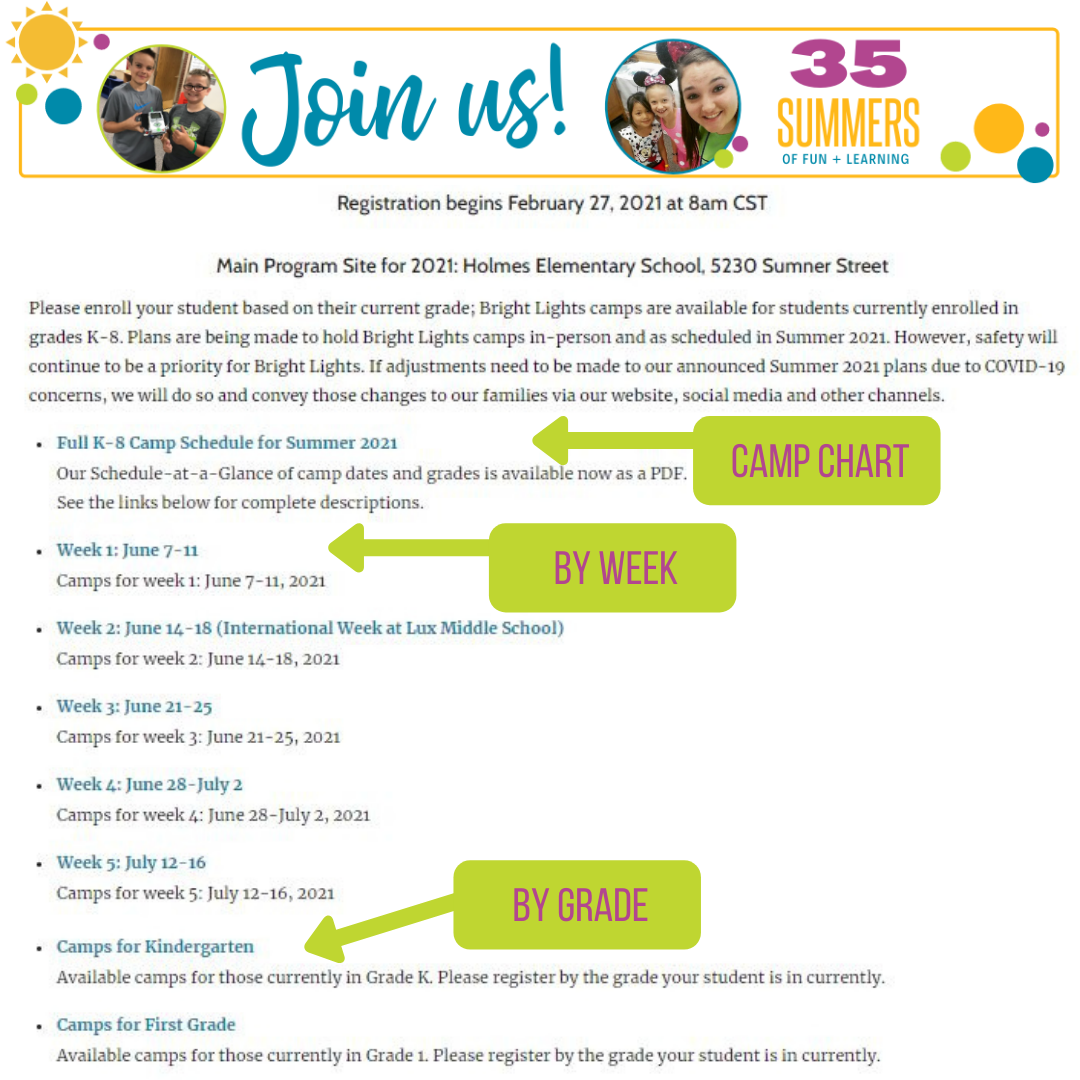 February is here and so are our camp descriptions! 
If you've been taking a look at our Summer 2021 Camp Chart and are now ready to know more details about each camp, we've got them for you on our website!
And not only can you view our camps by week, you can also view them by grade!
Remember, please enroll your student(s) for Bright Lights camps based on their current grade. 
Registration for our Summer 2021 camps opens on Saturday, Feb. 27 at 8 am at BrightLights.org. More tips for registration will be shared in next week's blog post, so stay tuned!