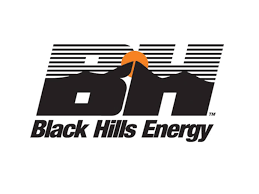 As a loyal Bright Lights donor, Black Hills Energy has been partnering with us for over six years. We are so thankful for their continued sponsorship. We wanted to gather some history and have a conversation about why Black Hills Energy continues to support Bright Lights.  
Megan: When did you get involved with Bright Lights? 
Brandy: I've been on the board for Bright Lights since 2009. Part of Black Hills Energy's commitment to the community is supporting our team members who serve on local non-profit boards. 
Megan: What attracted you to our mission of providing unique, hands on learning experiences? 
Brandy: I joined the board when I was representing another organization with a giving focus of after-school hands-on STEM and at the time Bright Lights was really the only organization in Lincoln who was focusing on hands-on summer STEM learning. 
Megan: What attracted you to Bright Lights in particular? 
Brandy: I loved the deep level of community support for Bright Lights and that it was a home-grown non-profit dedicated specifically to meeting the needs of Lincoln's families. 
Megan: What are your activities and what do they involve? 
Brandy: In addition to serving on the board, I've served on the promotions committee helping to make sure all of our community stakeholders know about the programs we offer and I've also served a term as president of the board. 
Megan: What motivates you to stay involved? 
Brandy: Bright Lights has a legacy in Lincoln of being a strong non-profit and as the community needs change, it's important that the organization continue to grow and thrive. As one of the longest serving board members on the present board, I've stayed involved in recent years to help Bright Lights navigate our quickly changing world. 
Megan: In your opinion, what is the most important work that Bright Lights does? 
Brandy: Provide education based, academic opportunities in a fun, highly-engaging way that kids love. In my work with community leaders and non-profits across Nebraska, I've even met people in other communities who have experience with Bright Lights and even took classes as kids that led them to their current profession. 
Megan: Why do you volunteer/donate? 
Brandy: I believe our community is better when we all get involved. I've been volunteering for many organizations since I was a child and as a Mom, I'm making sure to teach that value to my two boys as well. I've served on numerous boards, fundraising committees and advisory boards, but Bright Lights was the first board I was invited to join and I've loved learning about involvement from a leadership perspective for a non-profit. 
Megan: Of what contribution or achievement are you most proud? 
Brandy: The year I served as president, we had a transition with our leadership and I was very proud of how both the staff and the board stepped up to lead the organization through that change. 
Megan: What do you hope Bright Lights will achieve in the near future? In the long term? 
Brandy: The legacy of fun, hands-on summer learning that Jan and Barb began when they started Bright Lights is incredible. The impact on so many lives is immeasurable and my hope is that Bright Lights continues to be a strong, innovative organization leading outside of school time learning in Lincoln for the next 35 years. In the near term, it's continuing to demonstrate agility to meet the needs of students, educators and parents navigating learning in a virtual world but staying true to the mission of doing it in a fun and engaging way. 
Megan: Does anyone in your life play a role in supporting your involvement? In providing inspiration? 
Brandy: My oldest son, Liam, has had the opportunity to participate in Bright Lights as a first- grader and seeing his experience firsthand is what inspired me to continue to serve on the board. 
Megan: Do you have an anecdote about Bright Lights that really moved you?
Brandy: I've always looked forward to the summer board meeting when we would be able to see the camps in action, but I will never forget the day I walked my son up to the doors of Holmes Elementary and saw how excited he was to meet new friends and have a fun day learning something new. It was also that day that I really saw and understood just how well planned and organized the Bright Light's staff are, it was really a well-oiled machine with every last detail organized to deliver a great experience for everyone.   
Megan: Were you a Bright Lights kid growing up?
Brandy: I grew up in small towns in several midwestern states, but we never had a program similar to what Bright Lights offered. Our only options were summer recreation sports or scouting, but I know I would've loved being able to participate in Bright Lights. 
Megan: What other organizations or causes do you support?
Brandy: As a community affairs manager for Black Hills Energy, I have the ability to be involved in organizations in several communities as well as Lincoln. I've helped organize fun runs for energy assistance, served on the Reflection Ball committee for the Midlands Community Foundation as well as being on the Lincoln Salvation Army Advisory board, involvement with the United Way of Lincoln and volunteering to teach Junior Achievement classes. I'm a graduate of both Leadership Lincoln's Fellows Program and Leadership Nebraska. 
Megan: Do you have a message to share? Tell us about your organization!
Brandy: Black Hills Energy is a natural gas utility serving more than 300 communities across the entire state of Nebraska. Our mission is to improve life with energy and we do that through a deep commitment to contributing to our communities as well as providing the reliable energy our homes and businesses need.