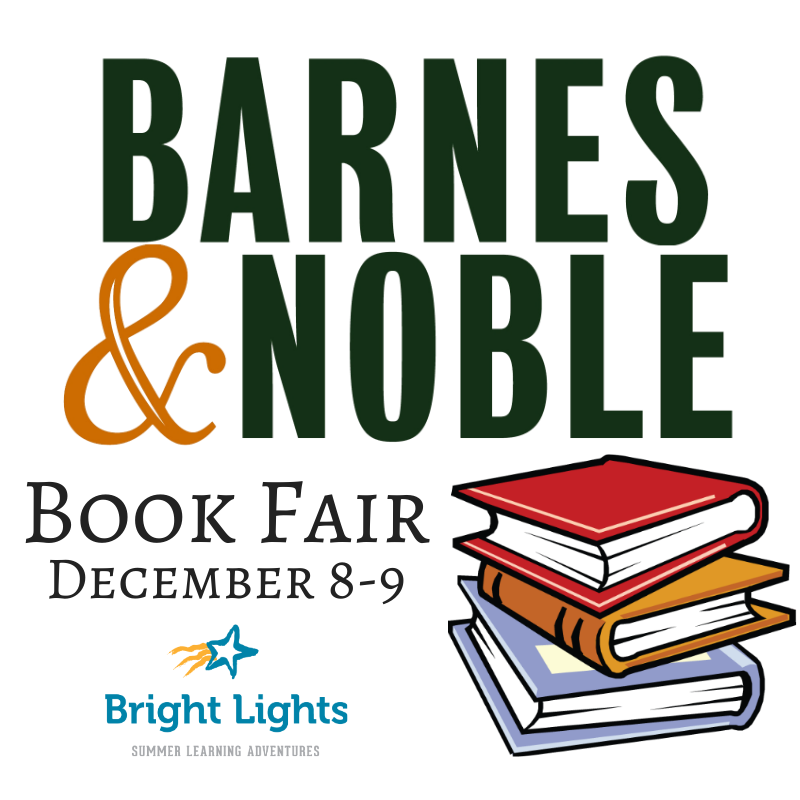 Now is the time! Shop in person, curbside or online today & tomorrow to grab great gifts from Barnes & Noble while supporting Bright Lights at the same time. The book fair starts today and and this year you can choose how you want to shop!   
In-Store  
On December 8 and 9, your in-store or curbside purchases of books, toys, music or even café drinks and treats will support Bright Lights' summer scholarship book program.     
Curbside 
Also on December 8 and 9, Barnes & Noble SouthPointe will be offering curbside pickup on purchases of books, toys or music. If this shopping experience is your preference, no worries-- your purchases will still support Bright Lights and your local store!   
Online 
Not near the SouthPointe store or want to shop from home? From December 8 -13, online shopping will also be available. Simply visit https://www.barnesandnoble.com and enter our online book fair ID# 12590451 during checkout, and purchases will support Bright Lights as well.  
We are incredibly grateful for all the support you give!