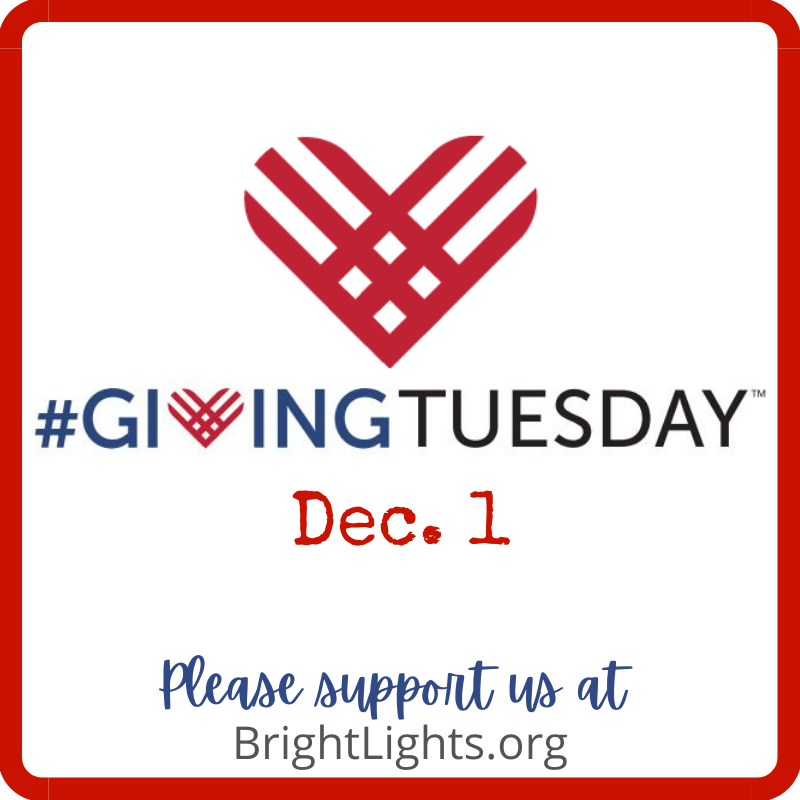 Bright Lights is thrilled to celebrate our 35th summer of bringing hands-on programming to students in 2021. This history brings us so much joy as we hear from parents that once attended our camps, who then moved on to be Camp Assistants for us and are now so happy they can send their own children to Bright Lights! We have had an impact on generations of students, and we can't wait to see what a future of 35 more summers holds.  
As we embark on what is often the busiest time of the year, it's important for us to take a moment and recognize the generosity of those who have supported the mission of Bright Lights. We are so thankful for the commitments made by so many—donors, sponsors, staff, teachers, parents, volunteers, board members—to keep Bright Lights going and offering the summer learning programs that impact our students.   
Giving Tuesday is a global generosity movement that encourages people to do good and find a way to give back. This year, Giving Tuesday is on Tuesday, December 1 and gives us an opportunity to say "Thank You" to all that have contributed to our mission. We truly could not do this without you!   
To donate, please visit our website. 
If you'd like to learn more about how you can be involved with our program-- whether it be on our board of directors, teaching or signing your high school student up as a Camp Assistant-- please visit our web site at BrightLights.org.