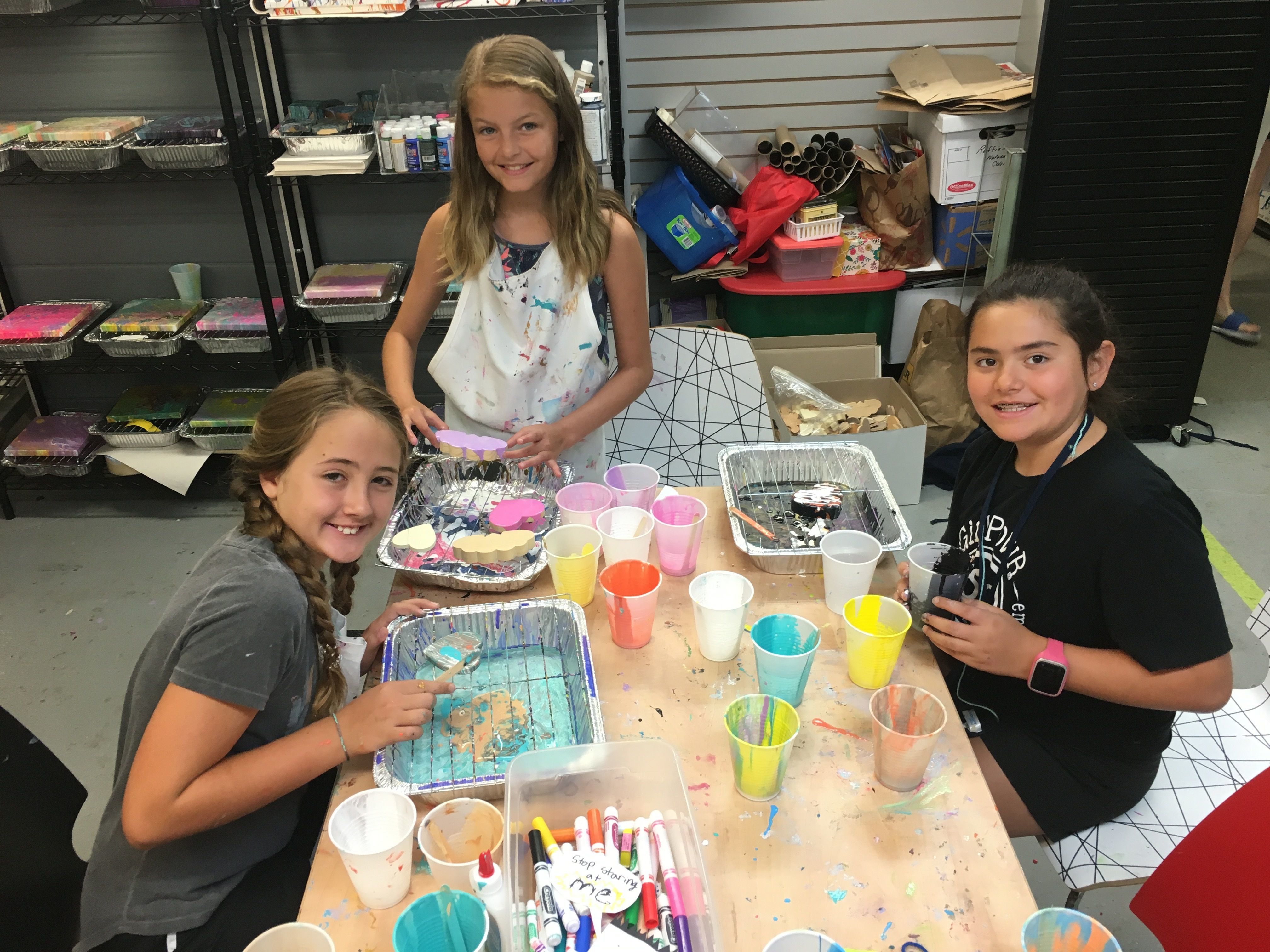 I was recently reading an article published by a national camp organization that said, "The most useful you can be in 2021 to your families is to give them back what they and their children are missing." My initial reaction was doubt – ok, how do I give our Bright Lights families back the time they lost with loved ones, the academic challenges lost because of too much to do in too little time, or the feeling of safety when doing just about anything? And then I realized that simply moving forward with our plans to hold in-person camps this summer is the first step to doing all those things.  
All our half-day and full-day camps encourage collaboration, team building and making friends. When students step into a Bright Lights classroom, whether that be a garden or rock-climbing wall or traditional room with tables and chairs, they can expect to meet students who are also excited about the topic and ready to discuss (sometimes at great length) their favorite Pokémon character or Hogwarts spell. I truly believe that this time spent with like-minded friends exploring and laughing will help fill that void of missing companionship. It doesn't replace a scaled-down Thanksgiving and missing time with cousins, but it can give hope that those same cousins can visit for a week in the summer and enjoy a Bright Lights camp, too. 
Whether your child is a roomie or zoomie, he or she is receiving a different educational experience when compared to the previous year. As a former teacher, I have the utmost respect and admiration for the teachers who are making this arrangement work, showing up every day with a smile on their face and encouragement on their lips. Offering choices for projects or opportunities to work in teams is hard to do right now. I think having the chance to choose some fun topics to pursue this summer will make students feel hopeful and excited. Perhaps they want to learn to sew or take Spanish or solve mysteries – Bright Lights will have these topics and more to choose from in 2021. 
Helping families feel safe is probably the most difficult and yet most important aspect of what our camps will provide in 2021. Sitting here in November, I can't predict what the country will look like in May. I hope that there's a vaccine, and our mass attention to CDC guidelines has resulted in an environment where we can stand closer than six feet apart and be able to see each other's smiles when we greet one another. Please be assured that we are working on all different types of scenarios and how they will affect our camps – from having individual supplies to decreased numbers in the camps to specific sanitization plans. 
I know that in 2020 we were missing you – the smiles, excitement and energy. I hope that in 2021 Bright Lights can help give you what your family has been missing -- time with friends, camps that spark an interest in new or well-loved topics, and a knowledge that safety will be our number one priority.  
The Bright Lights camp schedule—listing out the specific half-day and full-day camps that will be offered to K-8th grade students during each of our camp weeks—will be available at BrightLights.org by mid-February 2021. Registration for Summer 2021 camps will open on Saturday, February 27, at 8:00 am at BrightLights.org.