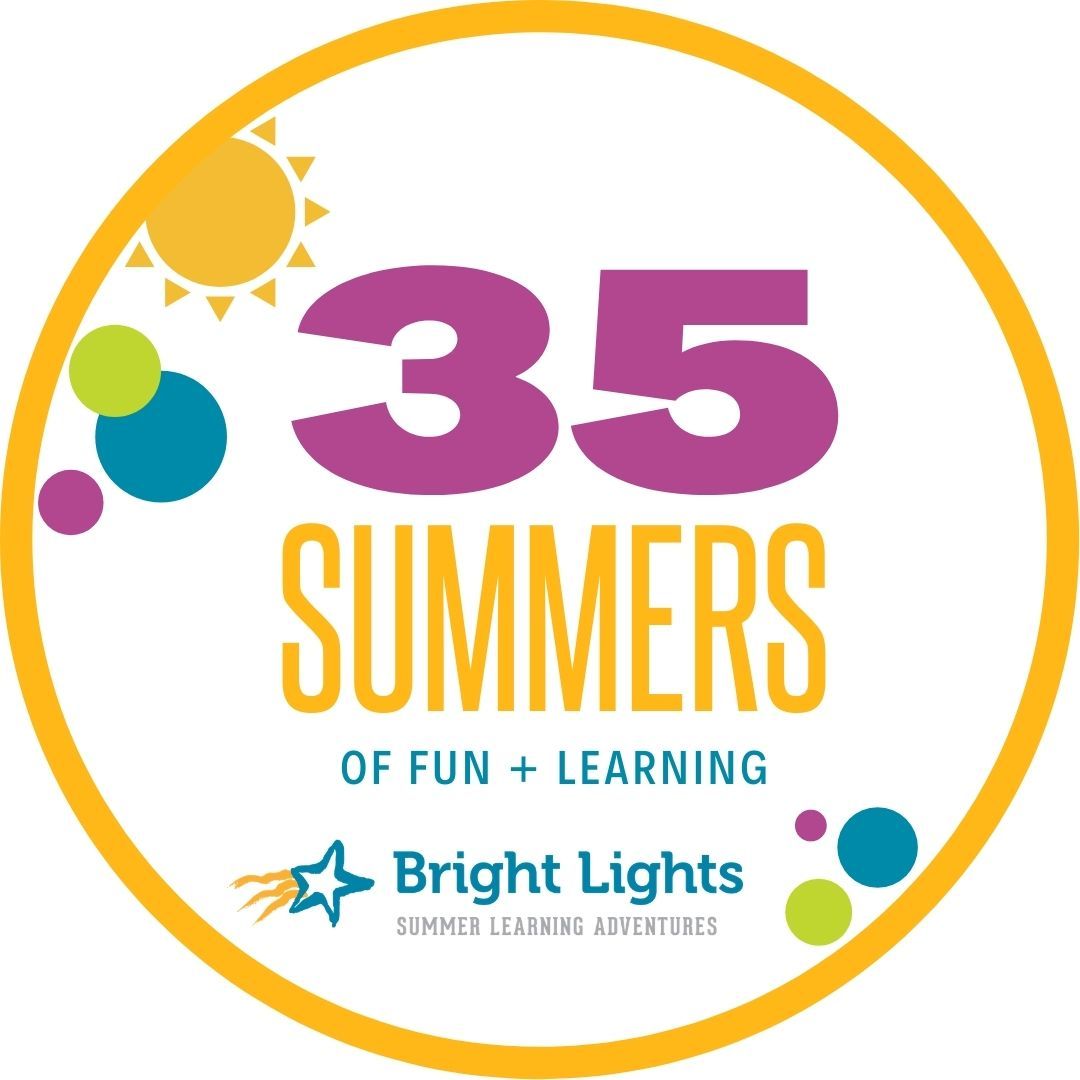 When I look back at what 2020 has been like so far, I think of it as a year of adaptability. So much changed so quickly this spring- in our personal lives, at our jobs, for families, schools and, for Bright Lights, our Summer Camps truly had to flip things around. I have seen so much beauty in humanity in how we have acknowledged this new reality with strength, grace, and an ability to change for the better. When we saw our community struggling, Bright Lights was able to adapt and offer Summer Flipside Camps at no cost to participants, despite our $100,000 income loss. With our long-standing history of fiscal responsibility and strong Board Leadership, we, too, were able to weather the storm of COVID-19.  
As we look forward, this summer, Bright Lights will be celebrating its 35th summer of taking learning beyond the classroom by providing youth with  unique, motivating, hands-on learning opportunities. We are looking forward to a rejuvenated opportunity for in-person camps, taking the lessons we learned from our Free Flipside camps in 2020 and adapting those to an experience that will continue to inspire the joy of learning in the youth we serve.   We have been serving students in Lincoln and the surrounding communities for generations! I love hearing the stories of parents who once attended camps, then moved on to be Camp Assistants and now are sending their own children to Bright Lights! These memories and connections to our program are what help Bright Lights remain a unique experience. We cannot wait to serve Lincoln for another 35 years!  
You can make sure this happens. Next week, we are beginning our 35th Summer Fundraising Campaign! Every donation helps ensure we can maintain our high-quality instruction and hands-on learning opportunities remain a priority in Lincoln. Adapting to challenges can be hard, but your support can make all the difference in the lives of the students we get to watch grow in their excitement and joy of learning.   
Please consider donating online at www.brightlights.org.