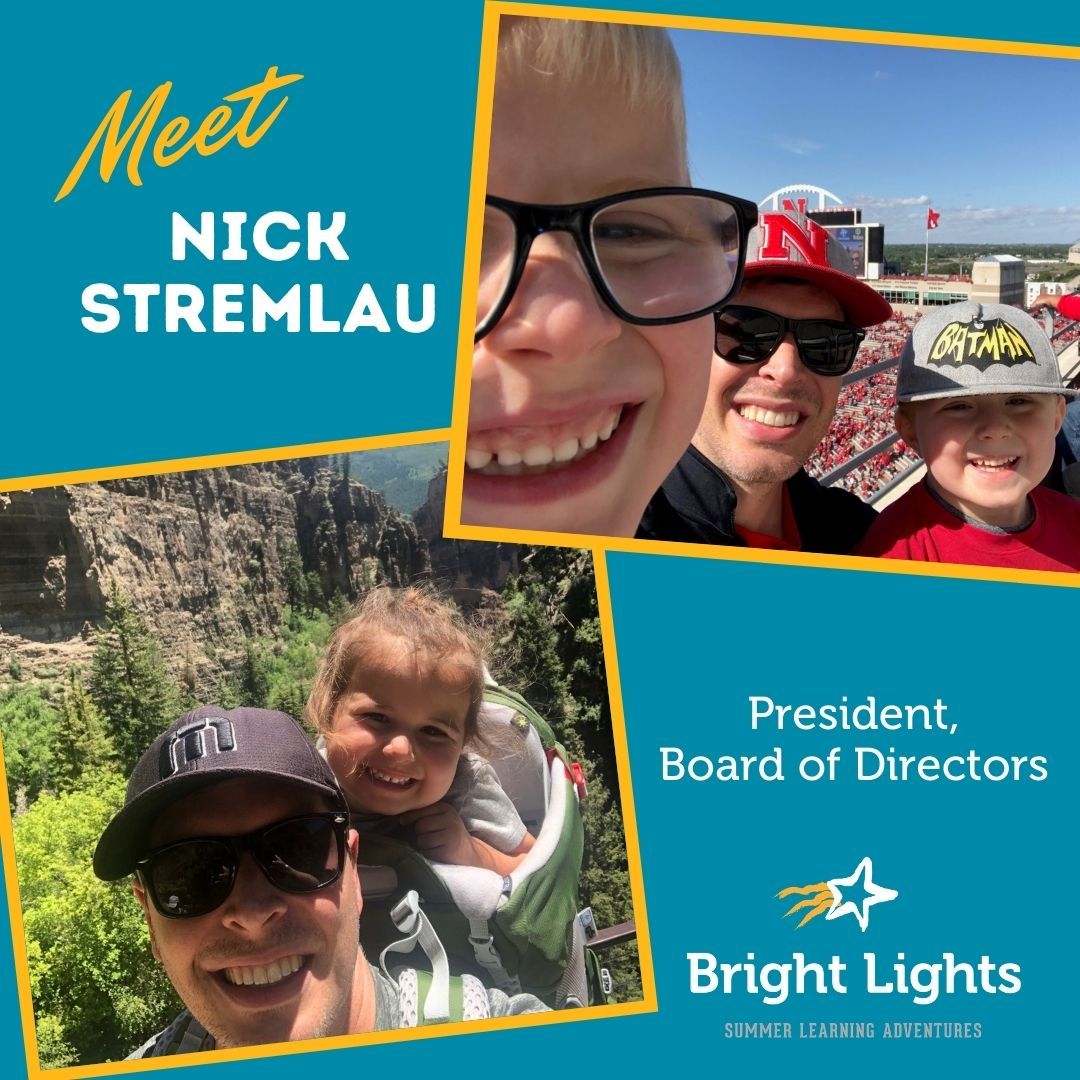 I first got involved in Bright Lights in 2018 after wrapping up a year in the Leadership Lincoln Fellowship Course. I found myself looking for a way to get more involved in the Lincoln community, and came across the perfect match with Bright Lights. As a former bridge design engineer, and a current actuary, I have always been drawn to STEM-based activities and learning. I was especially excited to hear about the excellent programming that Bright Lights had to offer, often with STEM-based topics. With kids of my own coming into "Bright Lights age," I wanted to do my part to contribute. This year, I have been fortunate enough to be elected as the President of the Board of Directors of Bright Lights.   
My wife Aliza and I have three kids: Harrison (8), Parker (6) and Sylvie (3). They love playing outside, searching for frogs or bugs, and doing science experiments. I think we have crossed the line of "normal pets" with our variety of pets including a dog, a fish, two fully aquatic frogs, a hamster, and Harrison's newest addition, Draco the bearded dragon. We have been going through more live crickets than I ever thought possible! 
This next year, I am really looking forward to Bright Lights getting back to "normal."  Like many during the pandemic, Bright Lights pivoted this past summer and offered successful (and free!) Flipside camps via Zoom. This brought a valuable service to our community while increasing our tech capabilities. And I am excited for Bright Lights to go into this next summer continuing to offer the quality programming it has become known for over the past 35 summers. 
I truly do count myself as lucky to be a part of such a great organization!