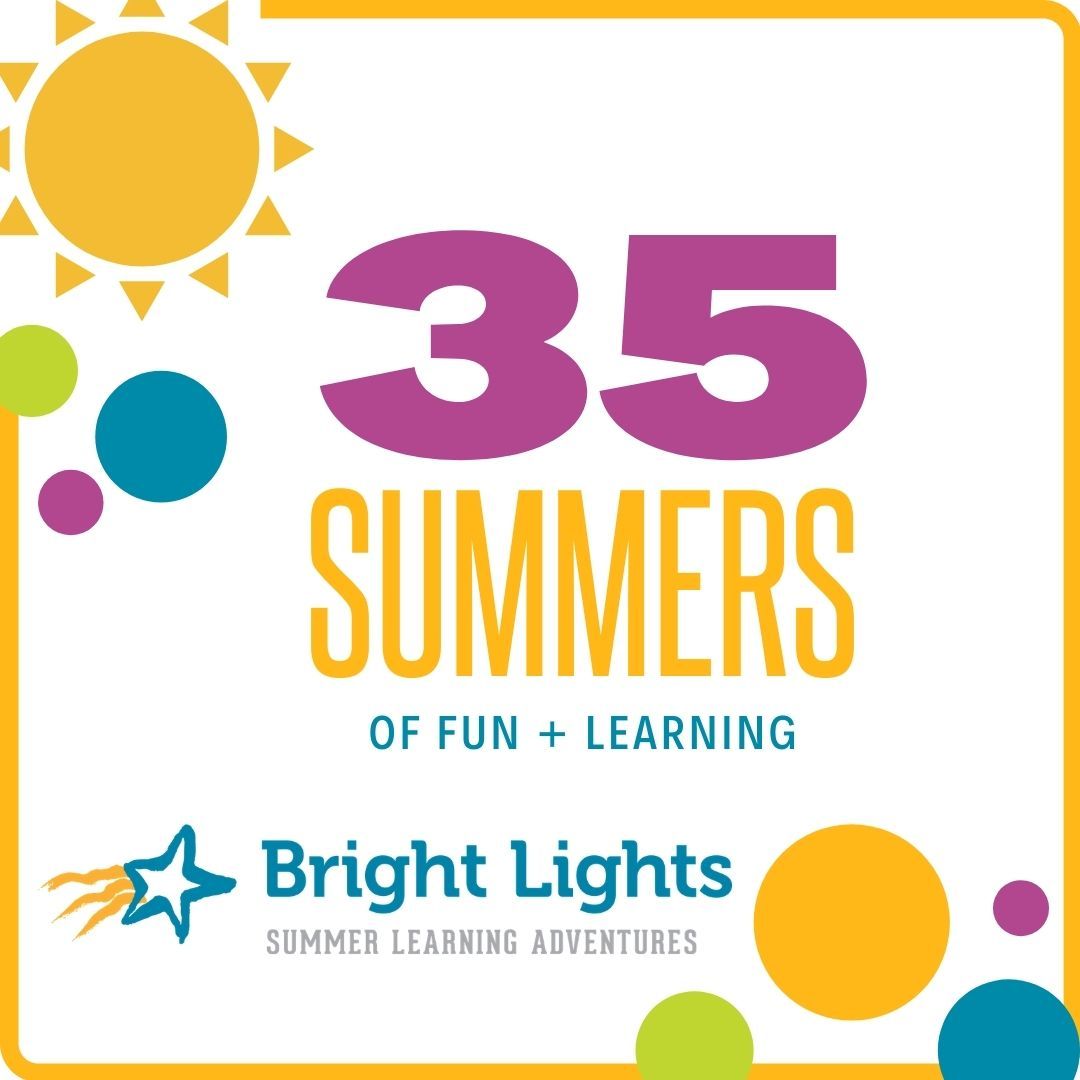 September rolls in today, bringing us another month closer to Summer 2021. While we don't necessarily know what next summer will bring, we do know one thing for sure: it will be Bright Lights' 35th Summer and we are looking forward to serving families in whatever capacity necessary. And, fingers crossed, that will be with in-person camps! 
So let's get started by marking some important things on your calendar—our 2021 Program Week dates! 
Week 1: June 7-11 
Week 2: June 14-18 (International Program week) 
Week 3: June 21-25 
Week 4: June 28-July 2 
Week 5: July 12-16 
Our main program site for in-person camps will be Holmes Elementary, and our International Program camps are scheduled to take place at Lux Middle School.  
You can find all of these dates on our online calendar as well, and to make things easy, you can even add each event straight from our calendar to yours! 
Stay tuned for our Summer 2021 registration date to be announced in a few weeks!