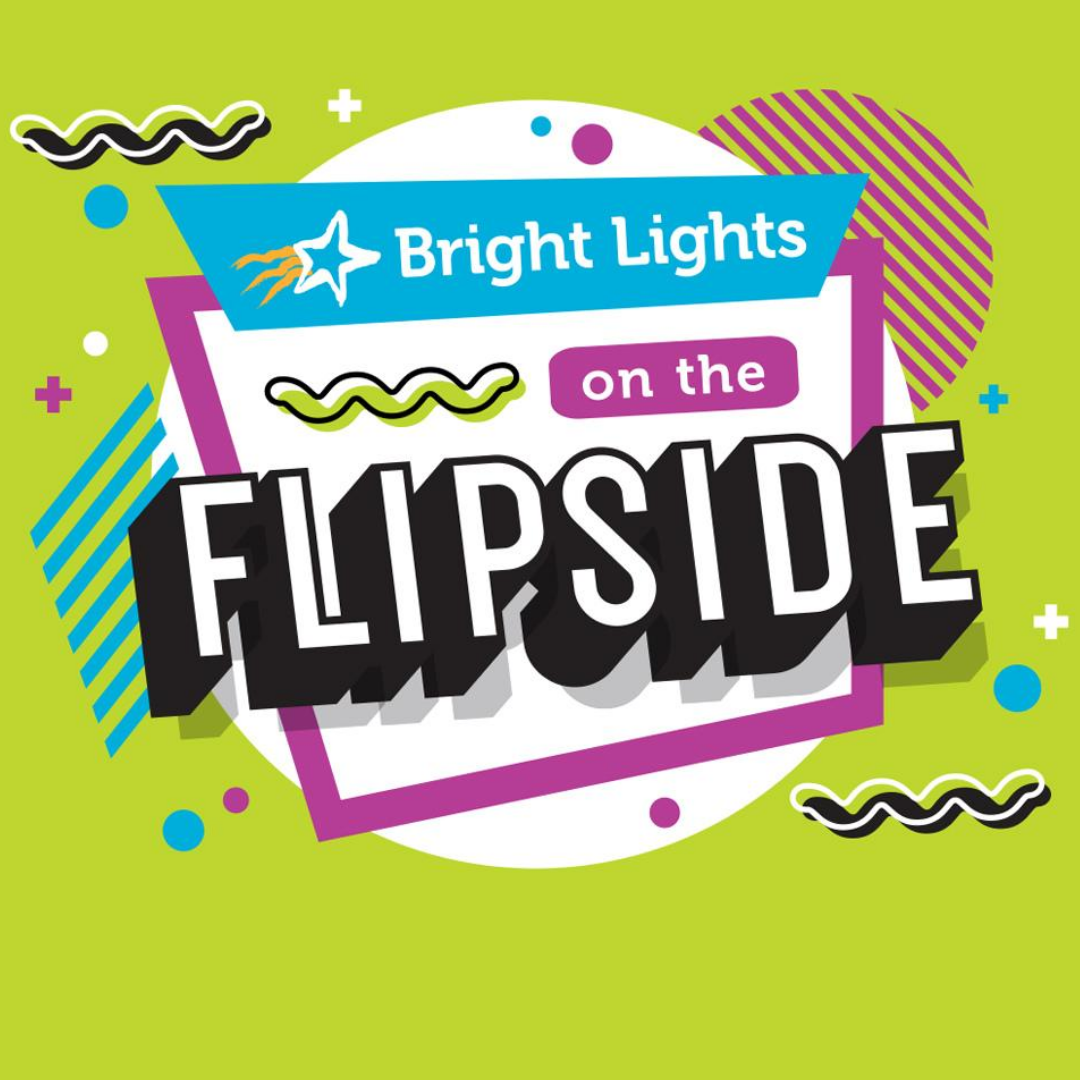 If nothing else, the year 2020 will be known for adapting and overcoming, and that's what we did in May when we decided it was in the best interest of our families and staff to cancel in-person programming for the summer due to Covid-19. In a few short weeks we developed Flipside, our virtual one-hour camp sessions offered via Zoom and free to anyone who registered.  
We recruited a group of adaptable and amazing Bright Lights teachers who were game to modify their traditional camp into a virtual format. We overcame the challenge of not being able to meet as a large group and made a community of learners each day. We had fun making bubble wands, playing the ukulele and learning sign language.  
In the end we offered 28 one-hour sessions and had more than 1,500 registrations. We had past Bright Light campers join us as well as new ones – some from as far away as Colorado and Utah. Each time I welcomed campers to the online session I still felt a twinge of sadness that I wasn't welcoming them in person, but I was so grateful we were able to do something to still encourage discovery, fun and hands-on learning. If you weren't able to join us, you can find these fun sessions on our YouTube channel. 
Now it's time to look toward next summer. While we don't necessarily know what it will bring, we do know one thing for sure – it will be our 35th summer serving families, and we aren't going to stop doing that in whatever capacity is necessary. I hope we get to meet in-person and I hope we get to offer the variety of camps that families have come to expect. We'll share 2021 camp dates soon, and we look forward to being part of your post-pandemic summer plans!