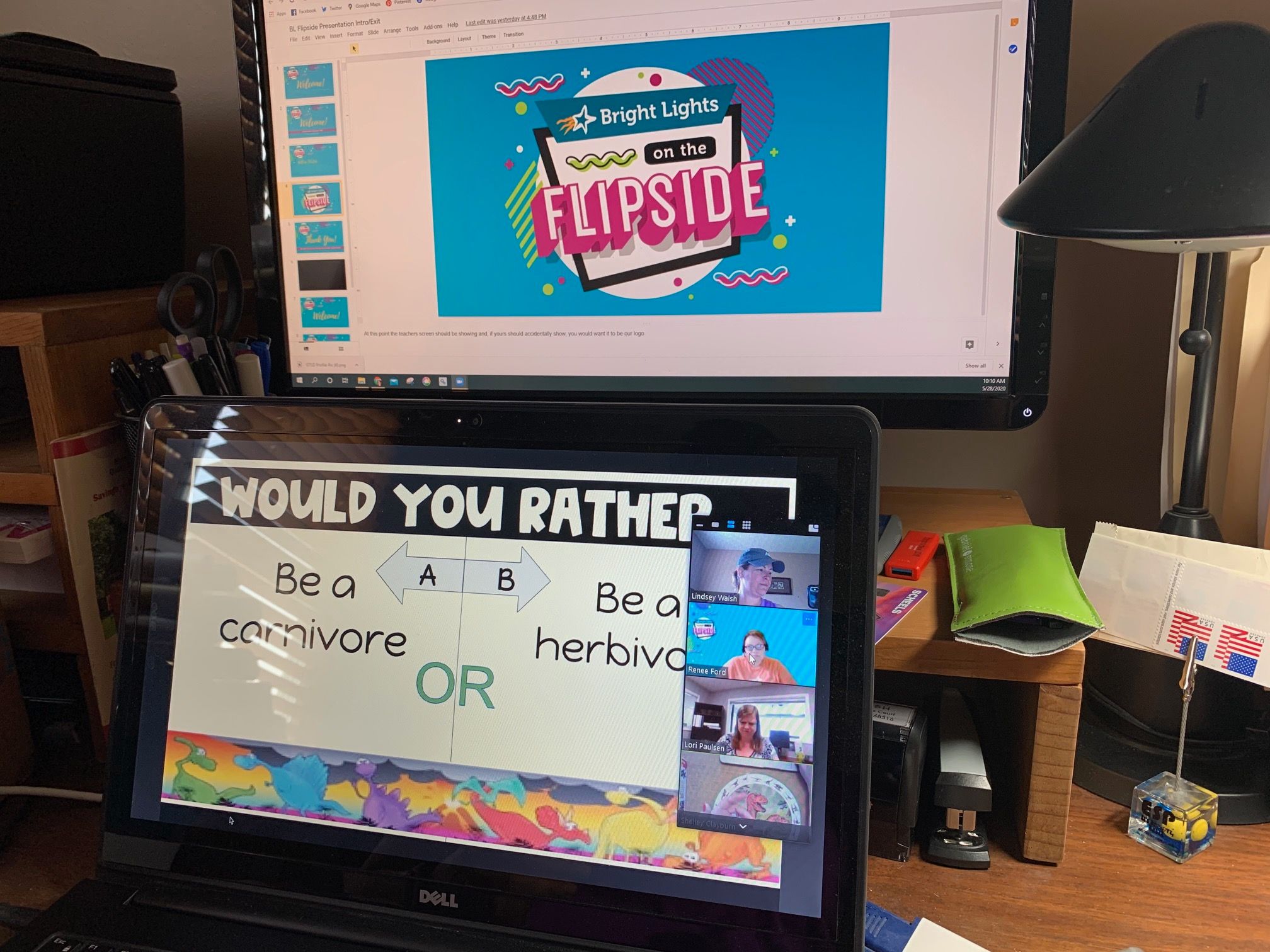 The first day of camp is always special. It is so gratifying to see excited students entering the building with their parents, chattering about what camp they are taking or which friend they might see. I give high-fives to returning campers and provide reassurance for first-time friends who need some help getting to their classroom. It is a great feeling. 
Yesterday was our first day of camp and there were a lot of things that were different. Instead of greeting students while walking into Holmes Elementary, I greeted them online wearing a headset and using the chat function. I didn't get to see returning campers with my eyes, but I read their excited posts about being back for more Bright Lights fun. And even though we aren't able to offer the full 105 camps that had been planned, we are so fortunate to have amazing teachers joining our virtual community and still providing fun and engaging activities. And the best part? The camps are free and we're reaching people beyond Lincoln – how cool is that?  
As I said goodbye to the virtual students and told them we'd see them tomorrow for another camp, I realized that we are still making connections and sharing a love for learning. And you know what? That was also a great feeling! 
Take a look at our Flipside schedule and view recordings of past camps on our YouTube channel. I hope you can join us!