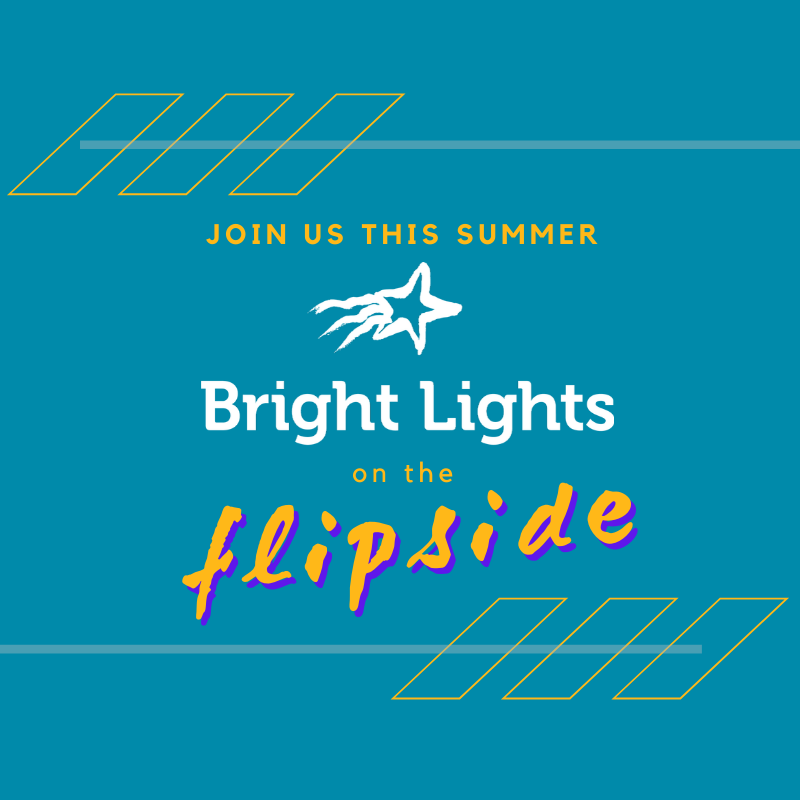 Last October, when I took over as Executive Director of Bright Lights, I dreamed of summer. I was inspired by all of the camp topics and especially by the passionate teachers. I couldn't wait for my first summer to see Bright Lights in action.  I was especially excited to make sure to take many photos to share on social media of kids coding and creating, exploring and experimenting and just having fun. I was ready to capture Bright Lights in action. 
Well, like many of you, we've had a change of plans. In February we sketched out contingency plans first for our staff, then for our camps as the Covid-19 virus evolved. I remember saying we needed the plan for if we couldn't hold live camps even though I never thought that would happen.  
As the weeks went by, things became clear. Bright Lights would need to find another way to reach students. My dream of summer camp would need to reinvent itself. I mourned what would not be, but quickly became excited to see how we could use virtual tools to create memorable experiences for our students.  
Our staff is working on how this will come to life and we'll know more over the next couple of weeks. But one of the things that I'm most proud of is that because of our generous donors and our wise board members, these "BL on the Flipside" offerings will be free. It allows us to reach new families near and far while still giving our current families value. 
This year will be different. But what I've realized is that different doesn't need to be bad. It is challenging us to find an alternative way of meeting the needs of our campers. I believe this will make us better.