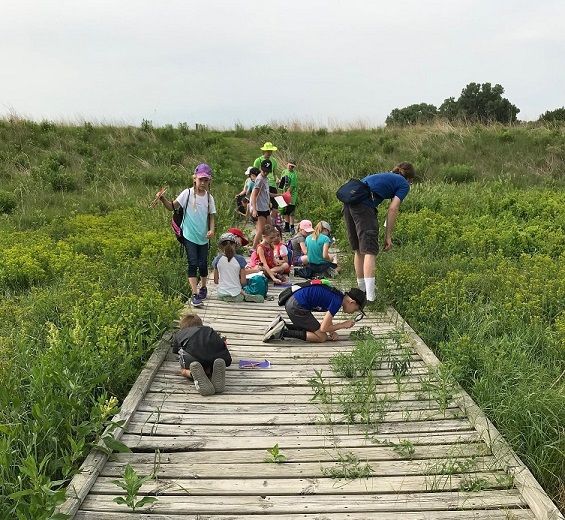 Celebrating and supporting local nonprofits is an amazing way to connect and unite our community, especially during this time of COVID-19. So many people are being impacted, and non-profits specifically are taking a huge hit both financially and in their inability to serve the populations they work with. 
For Bright Lights, we have been providing unique, motivating, hands-on learning experiences for 34 summers through our 5 weeks of summer camps. Our donors have impacted generations of students by stoking the fires of their creativity, leadership and life-skills. With COVID-19 currently at the center of our world, we now face our most challenging summer yet, and we need all hands on deck to support us, unite us and ensure Bright Lights can remain a staple in the Lincoln community for another 34 summers… and more! 
That's where Give To Lincoln Day comes in. This annual event, organized by the Lincoln Community Foundation, is a dedicated time for people to donate to non-profits in the community and have their donations increased thanks to a matching fund. 
While Give to Lincoln Day is actually on May 28, donations can be made online beginning May 1. This means that all donations made to Bright Lights during this time will have an even greater impact on our future students and the camps we provide. Teacher salaries, supplies, rental fees - all are paid for by donors like YOU! 
Want to give in other ways, too? Here are two suggestions: 
1) Bright Lights is looking for advocates who can share our story and help spread our message of how important (and fun!) hands-on summer learning is. You can share about Bright Lights and why you support our program via social media, e-mail or even in talking to your friends and neighbors.  
2) Many adults in Lincoln attended Bright Lights camps as children, and that influence has led them to the jobs and passions they have today! If that was you or someone you know (ask around!), we would love to have those stories sent to us at info@brightlights.org or a social media direct message.   
Please share about Bright Lights today, and then get ready to donate to Bright Lights through Give To Lincoln Day starting Friday, May 1!