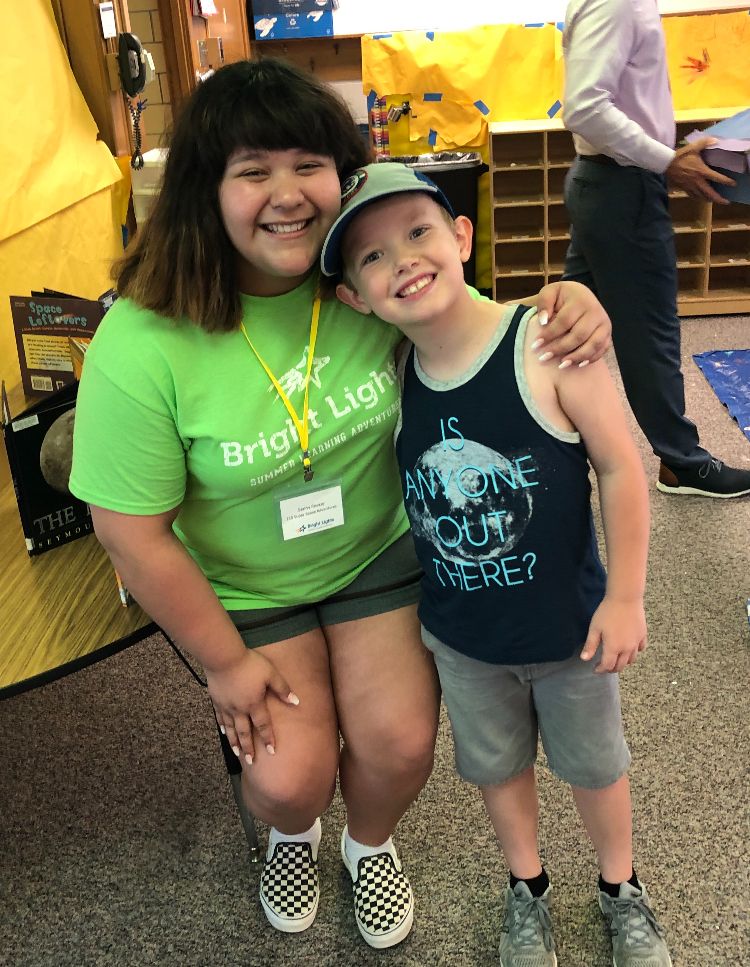 Predictions. Who isn't making them these days? Will our kids return to their school buildings to finish out the year? As of last week, we in Lincoln learned that they would not. Will there be graduation ceremonies for seniors? Tentatively yes -- July 26. I've got that on my radar as I have a senior and former Camp Assistant at home. 
As we at Bright Lights try to make predictions, they change daily. But know this: We are still planning on having summer camps, which means we will still need Camp Assistants! Registration remains open – please encourage students who have completed 8th grade and older to apply today. 
I say to apply today because, if there is one thing we know, it's that now-- especially now-- it is important for teens to have something to look forward to. For our 23 returning Camp Assistants (meaning this will be at least their second summer with us, if not more), I know they are looking forward to reconnecting with a teacher they've worked with in the past and engaging with campers in their area of interest (i.e. robotics, cooking, music, Hogwarts). And we are looking forward to seeing them, plus lots of other new faces! 
In addition to giving teens something to look forward to, I read an article recently that had some other great tips on helping teens during uncertain times. According to the article's author, teens need help focusing on what is going well and staying connected with friends and family. I believe that staying connected is one of the most important things we can all do right now. 
We are staying connected with those teens and adults who have already registered to be a Bright Lights Summer 2020 Camp Assistant. Through email, our website and our social media pages, we are in contact with them and will share any changes that may occur to orientation dates or anything else. We so appreciate all of them and want to thank them for maintaining their availability to volunteer and for being flexible. I look forward to seeing you all at Bright Lights soon!