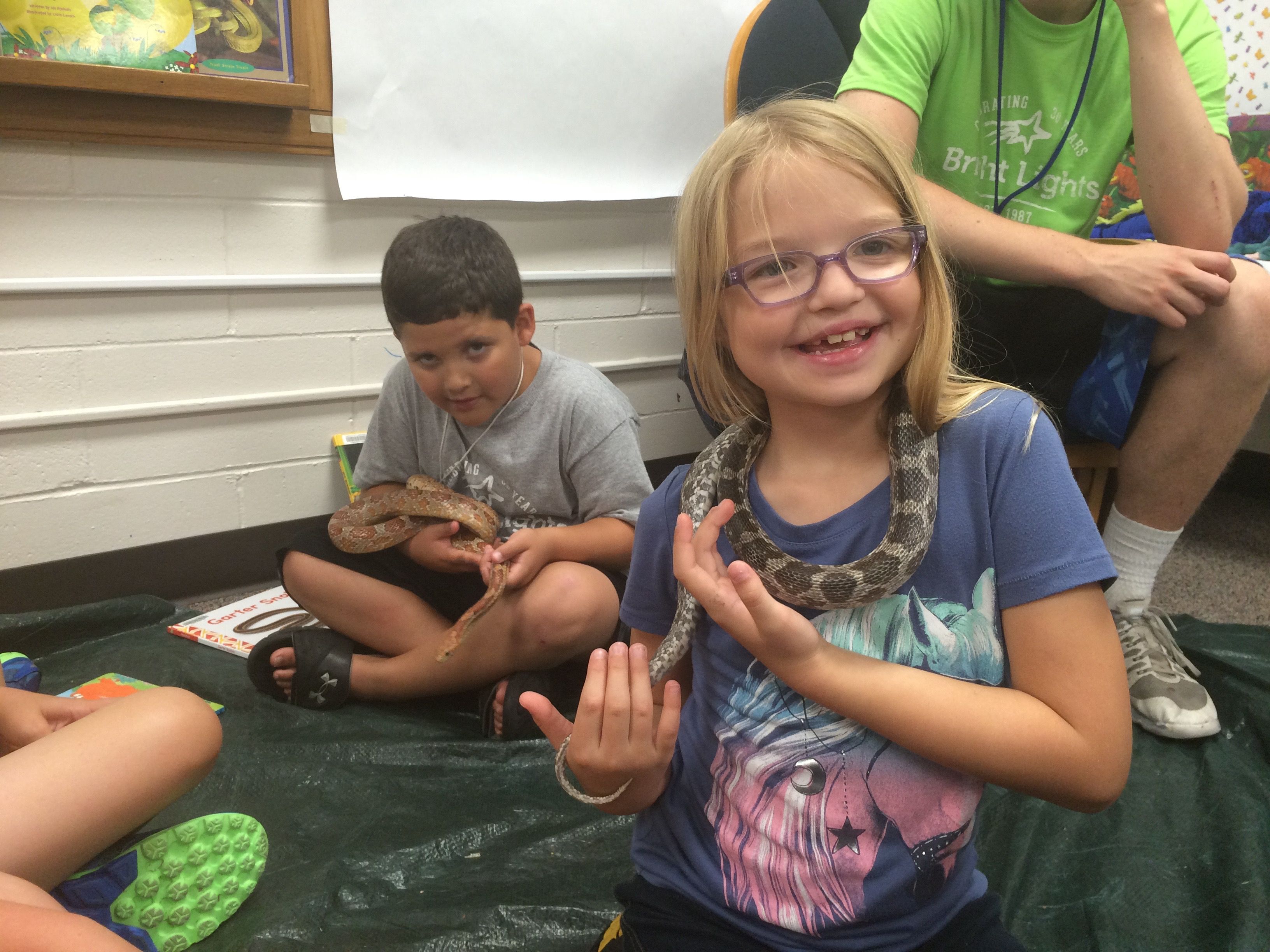 One of the best things about Bright Lights camps is the variety of topics that can be explored in our half-day and full-day camps. However, having so many choices can also pose a problem for families trying to decide which camp is the best fit for their students. Sometimes sorting through so many options can be intimidating! Below are some suggestions for approaching the decision-making process, plus categories and related camps that can help start a conversation with your student: 
When considering which camp or camps to register for, I suggest that you first narrow down which week or weeks will work best for your family, to include morning or afternoon camps. That way you can focus on camps offered at that time and balance with existing commitments. Then, look at what's offered at your student's grade level. Remember, you register based on the student's current grade as of March 21, 2020. You can visit our website to see all camps divided by grade levels to make the process a little easier. 
After viewing what camps are available for your chosen week and current grade, break it down further by talking with your student about his or her interests. Are they interested in art or science? Would they like to learn a new skill, like cooking, or practice an existing skill/interest, like robotics? Students are far more excited to participate when given some input and choices!  
If you have the ability to take multiple camps, remember that you can make a full-day experience at our Holmes Elementary location by signing up for Before Care, which begins at 7:30 AM, add Lunch Care in between morning and afternoon camps, and then you have a full day of hands-on learning and fun. 
I may be slightly biased, but I feel that all our half-day and full-day camps are wonderful and led by amazing teachers. Here are some general categories paired with a few examples of related camps: 
Animals: 
#810 Reptiles Rock, grades 1-2: Feeling ssss-lithery? This camp is the best way to increase your knowledge about all things reptile, to include sidewinders, boas and Komodo Dragons. Get hands-on experience through reptile visits, books, art and games. 
#816 Animal Apprentices, grades 4-6: This is a new camp where you can learn about the many ways to help our furry, feathery and scaly friends. You'll explore the world of animal rescue, learn how to care for pets and research a variety of related careers.  
#120 Dinosaur Detectives, grades 3-5: Ok, so maybe dinosaurs are now extinct, but this camp gives you the chance to dive deep and explore the biology and science of dinosaur history, to include fact-checking common misconceptions. 
#808 Party with the Penguins, grades K-2: Learn about these well-dressed birds by discovering how penguins survive in extreme cold, creating snacks that they might enjoy and creating poems and artwork inspired by these fun and personable creatures. 
Art: 
#116 Pokémon Art: Gotta Draw 'em All, grades 2-4: Become a drawing master as you spend the week documenting Pokémon in your own sketchbook. Draw your favorites and create your work unique characters, complete with unique powers and features! 
#226 Artists Traveling Abroad, grades 4-5: Travel virtually to Paris, Venice, Giza and Tokyo to appreciate the artwork from each of these great cities. Discuss the artists' techniques and skills, then create your own inspired artwork for your family to appreciate during a gallery walk at the end of the week. 
#206 Little Picassos, grades K-2: Immerse yourself in the colorful world of art! You'll paint using a variety of techniques, and then create robots and cities using recycled materials.  
#504 Clay Expressions, grades 6-8: Spend an entire week focusing on the art of clay. Create clay vessels, bas-relief plaques, jewelry and other clay-related projects. Talk about hands-on experience!  
Science: 
#608/#704 Super Science! Super Stars, grades K-1: Work the scientific inquiry process by making a balloon car or creating electric circuits to operate different items. With a new scientific discovery every day, your brain will be exploding with at-home experiments to try long after the camp is finished! 
#726 Genetic Engineering, grades 6-8: Expand your brain and possible career interests by learning how genetic engineering relates to biotechnology. Get experience purifying plasmids and inoculating bacterial cultures – definitely not something you can do at home! 
#908 Wet, Wild and Wacky Science, grades 1-2: Dive into science experiments that fizzle, flop, float, pop, spin, soar and slide! Density, states of matter, chemical changes, pressure, flight, sound and light are only a few of the science concepts that will be explored through hands-on exploration and inquiry-based learning. 
#620 Eye on the Sky: Weather Watchers, grades 2-4: Summer is the perfect time to learn about weather! You will create tools to measure daily weather changes and discuss how meteorologists observe these changes to make forecasts. Interested in natural disasters? We'll create tornadoes in a jar and discuss what conditions have to be present for tsunamis and earthquakes. 
We are always happy to give additional information about topics and camps if you're really struggling to choose, or if your family is new to Bright Lights. Just email us at info@brightlights.org with your question. 
Planning for summer is more important now than it has ever been, and we hope the promise of fun and friends will add a "bright" spot to your day.