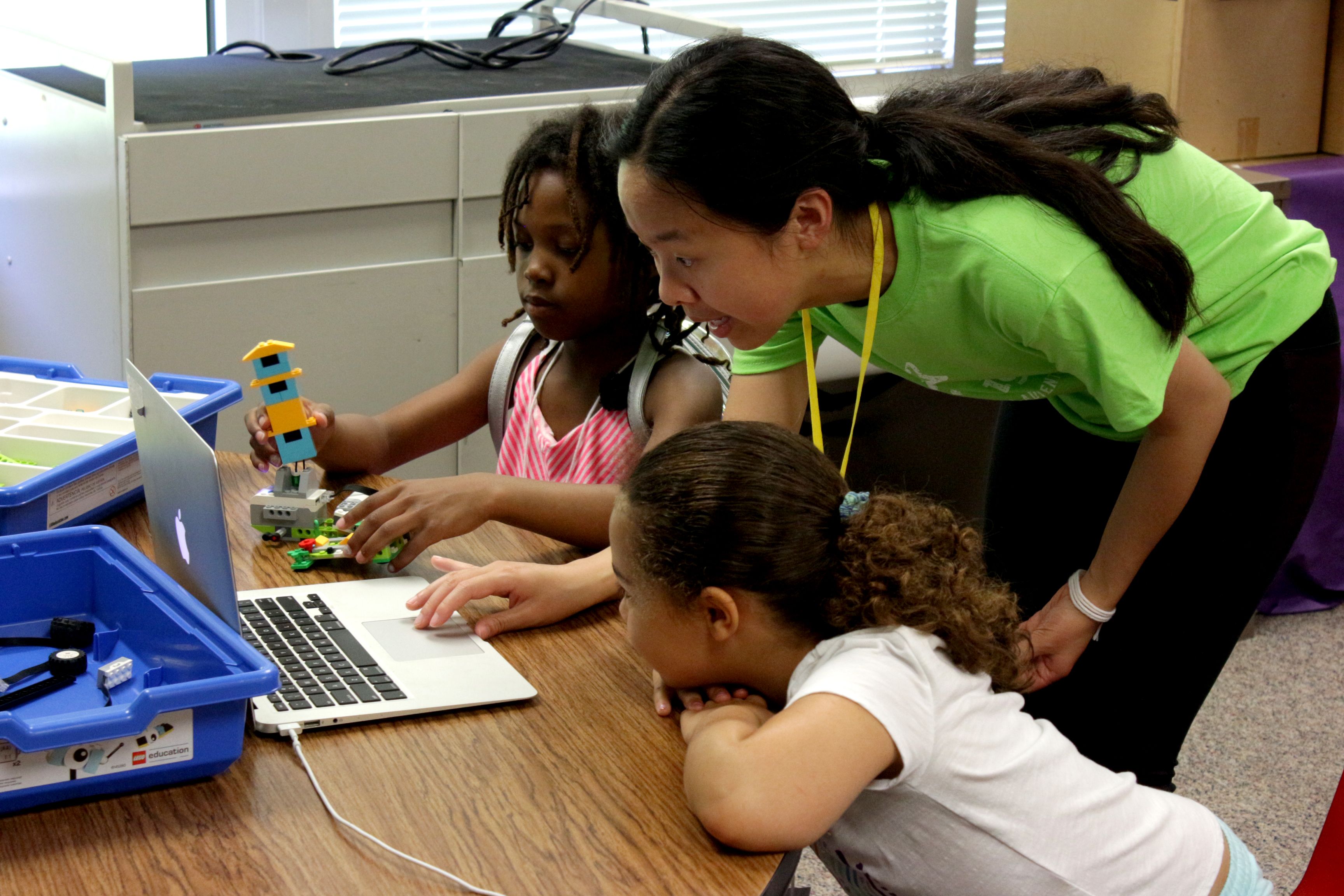 Recalling my own volunteer experiences over the years, from hospital candy striper to PTO president, I understand the value of offering time and talent to help others. 
Nonprofits like Bright Lights look to volunteers to help us make a great program even better. As Bright Lights strives to engage students in hands-on learning experiences that extend learning beyond the school year, volunteer Camp Assistants are there to lend support. They engage students during our five weeks of summer camps and help teachers focus on giving those students the best experience.
Volunteering means building a better community, and with our Camp Assistants, Bright Lights is a better community.
 "I made a lot of new relationships with the girls, and sometimes I see them out in public, and they remember me," said ninth-grader Lily Barry, who assisted with a jewelry design class last summer.
Camp Assistants help with classroom supervision, set-up, clean-up and one-on-one interaction with campers. It's hard to put a value on that until you hear from campers, parents and Camp Assistants how much they enjoy those interactions.
Three-year volunteer Callee Egan said that in the messy environment of Cupcake Wars and busy world of LEGO WeDo, she learned patience and confidence around children.
Some Camp Assistants have confirmed a vocation in education after shadowing a teacher. One said she was considering becoming a teacher, but working with younger children had never crossed her mind. "After Bright Lights, I'm strongly considering becoming an elementary school teacher."
Whether you are hoping to gain experience, acquire new skills, meet new people or impact the Bright Lights community for the better, volunteering as a Camp Assistant is a worthwhile way to do it. To find out more, visit the Camp Assistant page. Registration for Camp Assistants begins March 2.