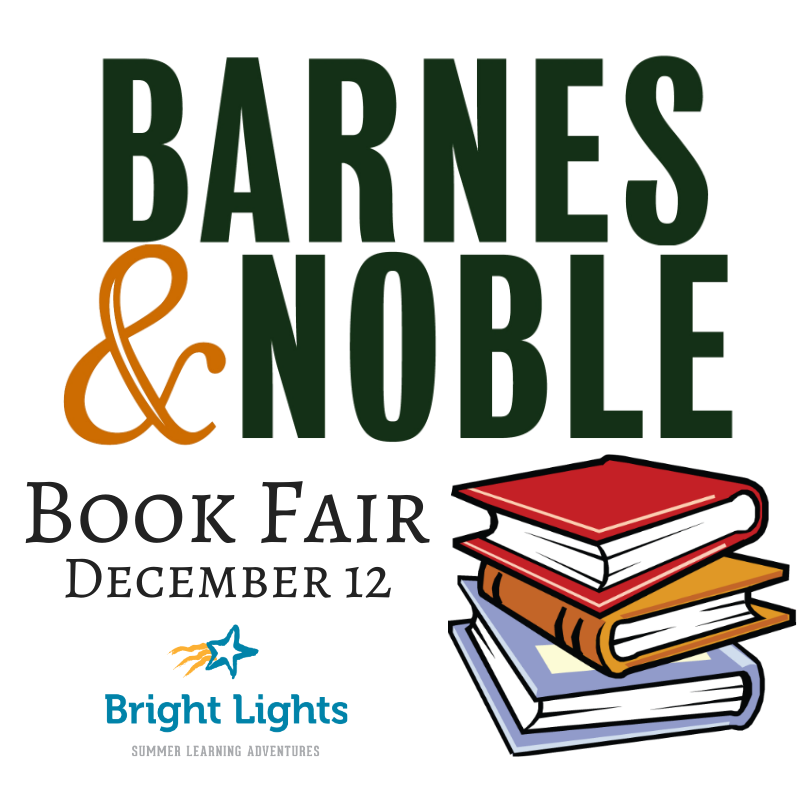 Do your holiday shopping AND support Bright Lights on Thursday, December 12th at the SouthPointe Barnes and Noble. When you check out, tell them you are there for Bright Lights and your purchase of books, toys, music and even treats from the Café will support our 2020 scholarship book program.
Don't forget to bring the whole family for some Bright Lights activities!
 
From 5pm to 6:30pm 

Bright Lights teacher Aileen will show you all there is to know about the Art of Pokemon, 
or you can hang out with a reptile or two at our critter encounter table and Reptiles Rock! teacher Sheila.
 

Then, from 6:30pm to 8pm,

learn all about dinosaurs and fossils with our Diggin' Up Dinos teacher Kasey. Tammy, Bright Lights robotics teacher, will host an interactive LEGO WeDo activity.
Kids can also follow the clues around the store to solve the cryptic puzzle and will be placed in a drawing to win a gift certificate for a FREE half-day camp in summer 2020.
If you can't make it to the store that day, you can still support Bright Lists by shopping at barnesandnoble.com from December 12th - December 16th. Just enter our book fair ID: #12465670 and have gifts shipped directly to those you're buying for!
Family or friends not in Lincoln? No problem - just give them our book fair ID (#12465670) and they can shop in any Barnes and Noble in any city AND support Bright Lights, too!
Thank you for making Bright Lights part of your holiday giving and making a difference this holiday season.