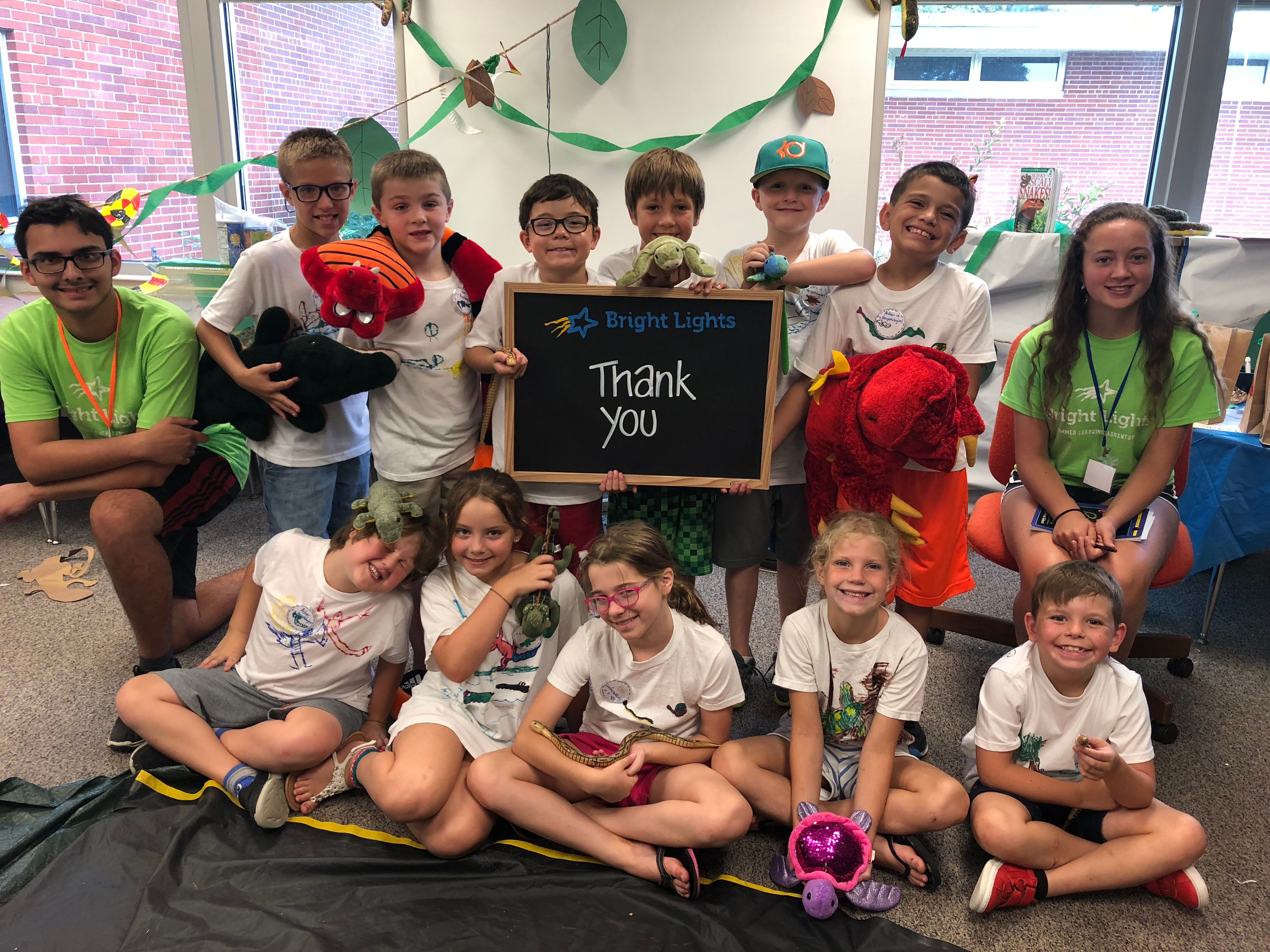 As we embark on what is often the busiest time of the year, it's important to take a moment and recognize the generosity of those individuals and organizations that help support the mission of Bright Lights. We are so thankful for the commitments made by so many—donors, sponsors, staff, teachers, parents, volunteers, board members—to keep Bright Lights going and offering the summer learning programs that impact our students.
Giving Tuesday is a global generosity movement that encourages people to do good and find a way to give back. This year, Giving Tuesday is on Tuesday, December 3rd, and gives us an opportunity to say "Thank You" to all that have contributed to our mission. We truly could not do this without you!
If you would like to make a donation to Bright Lights, you can contribute online via our website at any time! We also have a Giving Tuesday donation link on our Facebook page where Facebook will be contributing $7 million in matching funds for Giving Tuesday.
Another way to give back to Bright Lights is by joining us for our Night Lights fundraiser on February 29, 2020. We are planning a fun evening that gives adults a hands-on experience much like students enjoy each summer at Bright Lights. Tickets will be on sale in January, but mark your calendars and watch our social media for more details as we announce them in January.
If you'd like to learn more about how you can be involved with our program, whether it be on our board of directors, teaching or signing your high school student up as a classroom assistant, visit our web site at BrightLights.org.