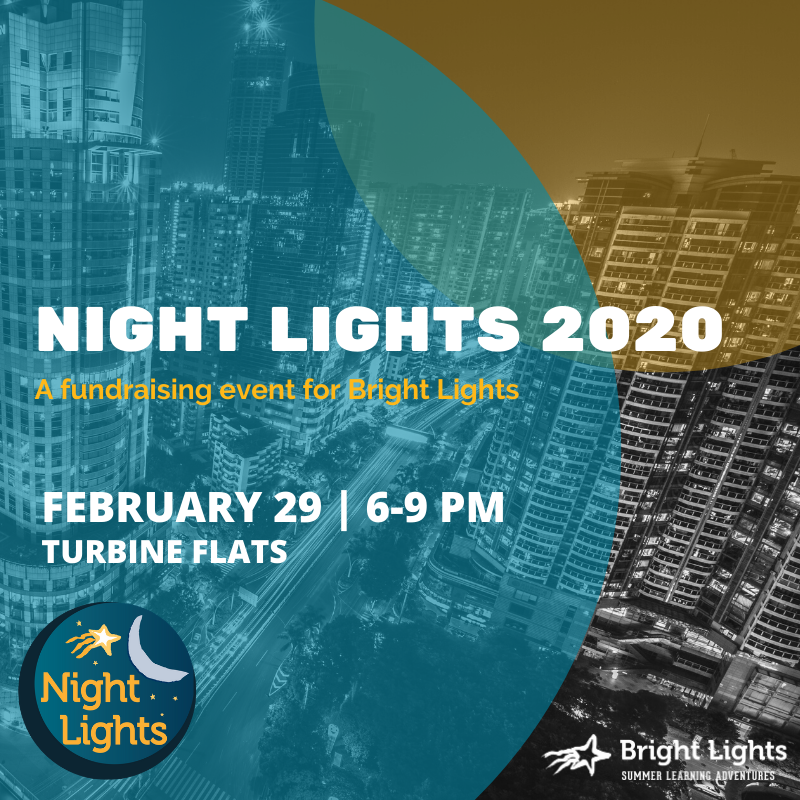 2020 has an extra day and we'd like you to spend it with us! On Leap Day (February 29th, 2020) Bright Lights will host our Night Lights fundraiser at Turbine Flats. This unique evening gives adults the opportunity to be a kid again and experience fun, creative, hands-on classes like students enjoy each summer at Bright Lights.
Sign up for a Night Lights class (adults only!) and show your support of Bright Lights summer programming. Attending this extra fun night gives Bright Lights the opportunity to provide more classes, more scholarships and more summer learning opportunities!
Class descriptions are coming soon and Night Lights tickets will go on sale in early January. We hope to see you there!