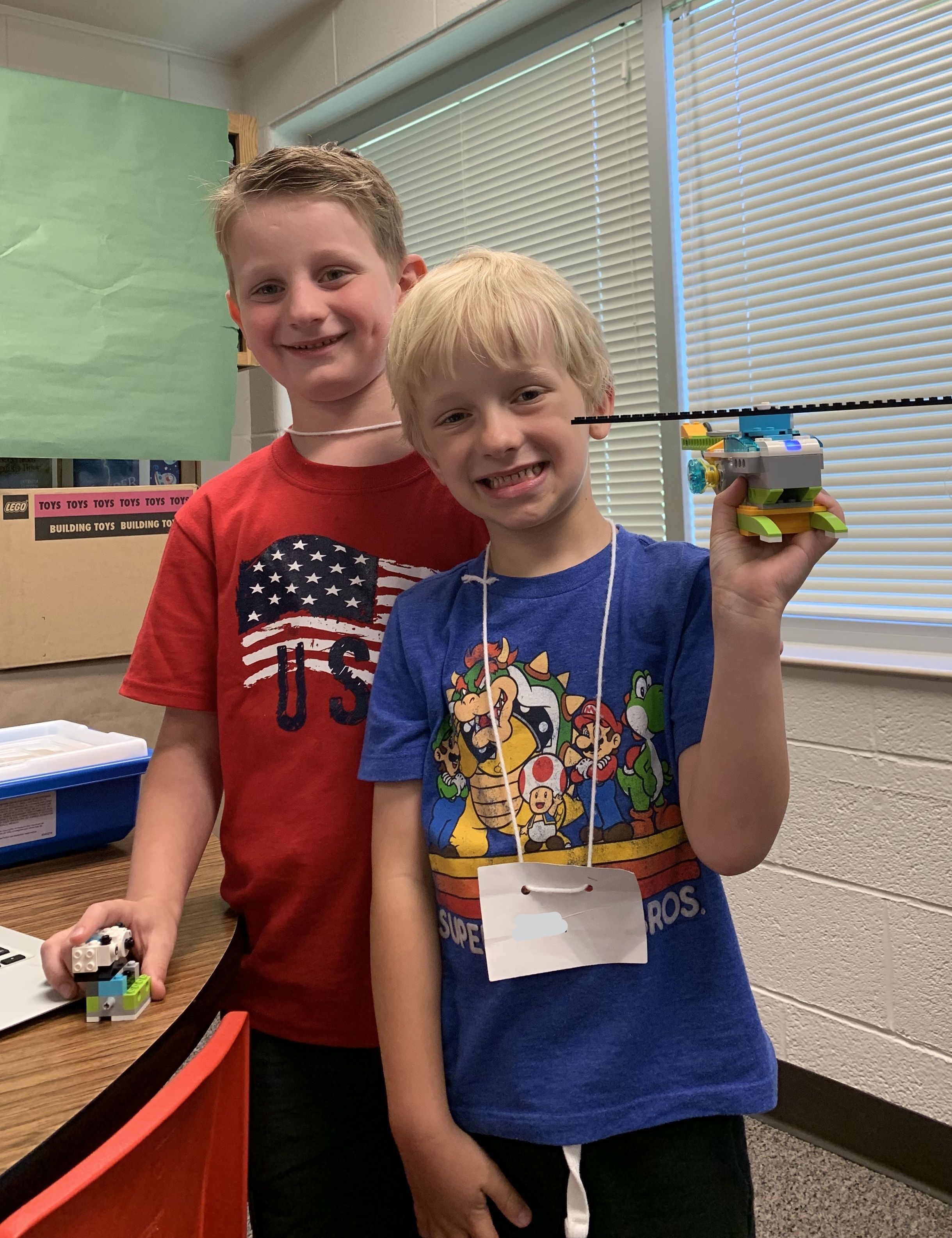 The 2019-2020 school year is underway, and at Bright Lights, that means we are already planning for next summer's programming!
I have the privilege of serving as the President for the Board of Directors this year. As a board, we work with the staff to help support their efforts to develop and execute the amazing programming that is offered each summer. We are excited for the year ahead and look forward to the work ahead to help keep Bright Lights providing the excellent programming families have come to expect.
This past summer, my son, Owen, was able to take his first Bright Lights classes! Owen was registered for LEGO WeDo Junior Robotics and Super Science! Super Stars! He built a motorized LEGO helicopter, cars and robots, made a balloon car, an Alka Seltzer rocket and learned about circuits. While he thoroughly enjoyed both classes, I think he came out having a whole new appreciation for what science entails. He is still citing the information he learned in Super Science! Super Stars! Though I may be biased, what an incredible testament to the passion of our teachers for their subjects and the classroom learning environments they provide during Bright Lights sessions.
This year, our board of directors will host our Night Lights fundraiser, so mark your calendars for February 29, 2020. You can join us for this special event where adult-oriented classes are offered, giving parents an opportunity to experience what their children do through Bright Lights, at least for one night.
The staff is already evaluating classes offerings for 2020 and discussing where new curriculum can be introduced. The schedule of classes will be released in early 2020, and while that seems so far off, I think we all know it will be here before we know it! Make sure to follow us on social media (Facebook, Twitter and Instagram) for updates on when the schedule will be available and registration will open.