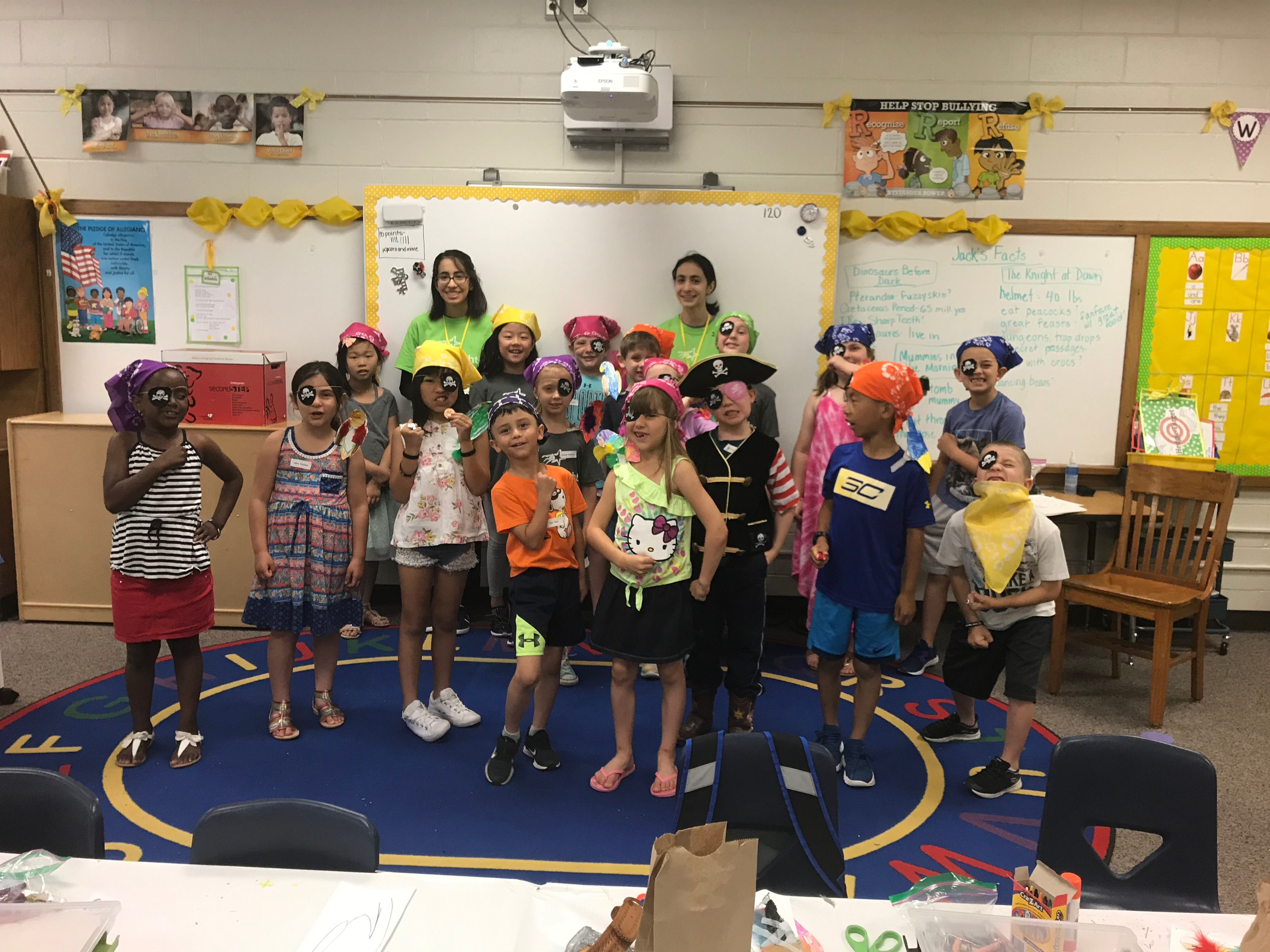 We had a blast this summer hosting more than 1,600 Bright Lights students during five weeks of hands-on classes. Whether learning about the brain and memory, or becoming a paleontologist for the week, students could choose topics that interested them and meet other like-minded students for a week of discovery, fun and learning.
These learning opportunities could not have happened without our amazing teachers, who shared their time and talents in 104 classes and six camps. Teachers drive most of our curriculum, offering classes they themselves are passionate about and finding ways to share that passion with students. Talk about inspired instruction! Here's what one teacher had to say about her experience:
"I love how my class provides students with an opportunity to grow in their self-confidence and overall mindset. I also enjoy that it also allows students to experience new activities and meet new people, which I believe is an essential life skill."
We also relied on the help of over 150 classroom volunteers, mostly high school students, who gave their time with positive attitudes and smiles. Students often use this experience to fulfill required volunteer hours. Many, however, go well beyond the required hours, and return each summer just because they like the experience so much, as demonstrated by this assistant's survey comment:
"It was a great experience, and I am glad to have been given the chance to help other kids discover music in a whole new way! Everything was set up nicely and I will look forward to doing it again in the future."
Our community partners are also amazing, and we feel very fortunate to have developed such positive relationships that continue to provide challenging opportunities for our students. We'd like to thank, in no particular order: The Bay, Makit Takit: Lincoln's Craft Studio, Nebraska Game and Parks Outdoor Education Center, Nebraska Innovation Studio, Southern Heights Food Forest, UNL College of Engineering, Outdoor Adventures Center at UNL, and UNL East Campus Rec and Wellness Center.
"My son's class was at the Outdoor NE Games and Park location with Mr. Rosenberger. I was impressed with the class layout, teacher communication, safety, activities and tying everything together with a journal. This experience was not only fun, but extremely hands-on for our outdoors loving kid! Thanks for offering this camp experience! We are already planning classes for next summer."
What new classes would you like to see? Or are you interested in becoming a Bright Lights teacher? Send an email to teacherrecruit@brightlights.org. I'd love to hear your ideas.