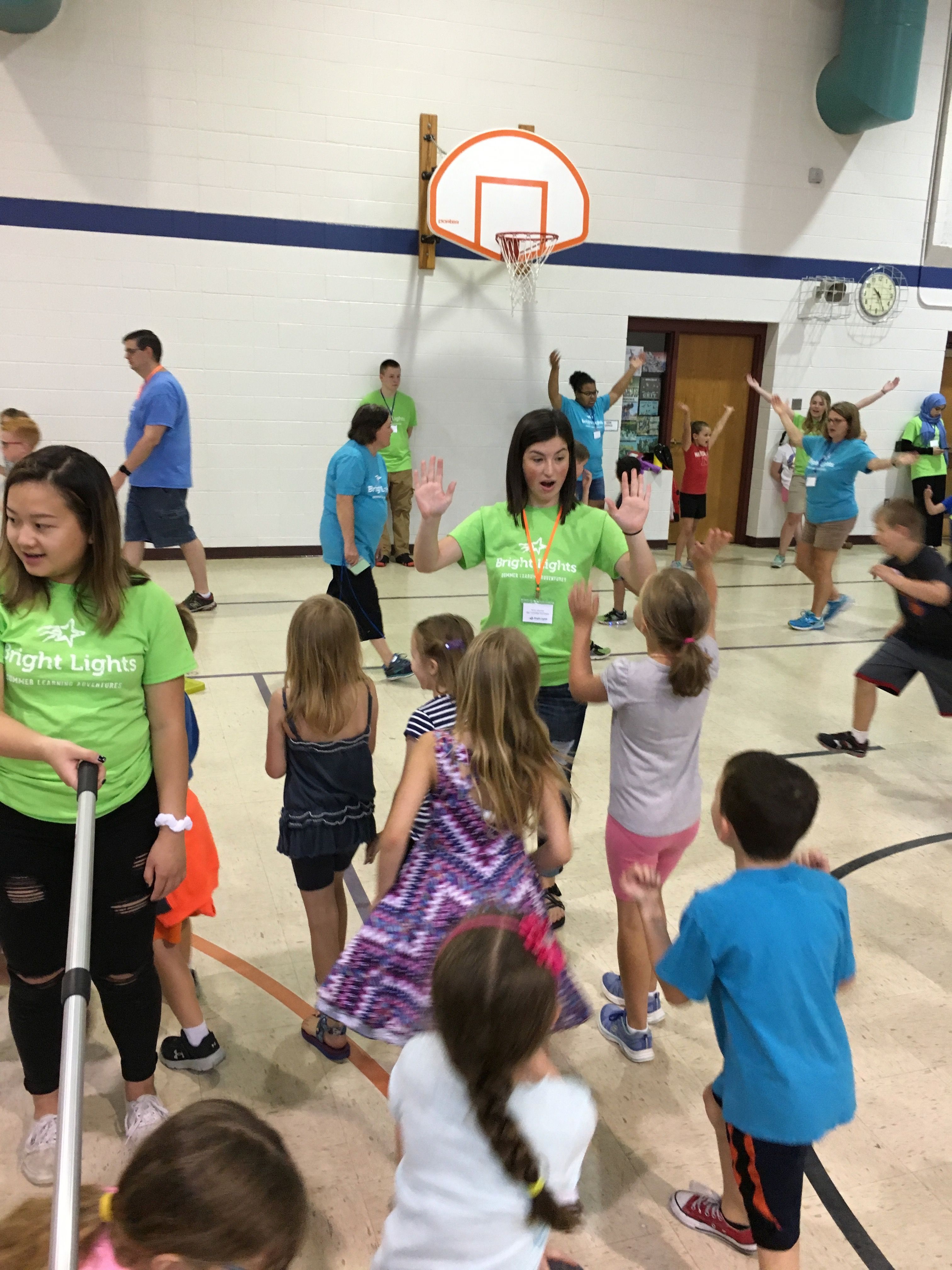 "I loved it! I'm very happy my friend told me to volunteer for Bright Lights! I'll have to come back next year!"
That comment came from one of last summer's Class Assistants. As Class Assistant Specialist, I love to get that feedback.
And it's always great to have Class Assistants who return year after year. Without our Class Assistants volunteers (179 served last year), Bright Lights would lose some of its luster. Students look forward to seeing these extra helpers in the classroom encouraging them and sometimes participating alongside them.
Returning Class Assistant Kara Steward is back for her third year this summer. She says her mom prompted her to volunteer, but after that first classroom experience, this former Bright Lights student decided to come back on her own. "I enjoyed it the first year," she shared. "The kids, they're so interesting and funny."
For Devin Hendrix, a 10th-grader at Norris High School, it will be his second year volunteering with Bright Lights. "I think the best part is just helping people," he said.
"I love the Bright Lights culture," stated another Summer 2018 assistant. "Everyone is excited to adventure into learning."
Thank you to all of the assistants who have signed on to "adventure into learning" with Bright Lights this summer. To join us (current eighth-graders and up are eligible), apply online. Class Assistant registration will remain open through May, but register early for the best class selection.