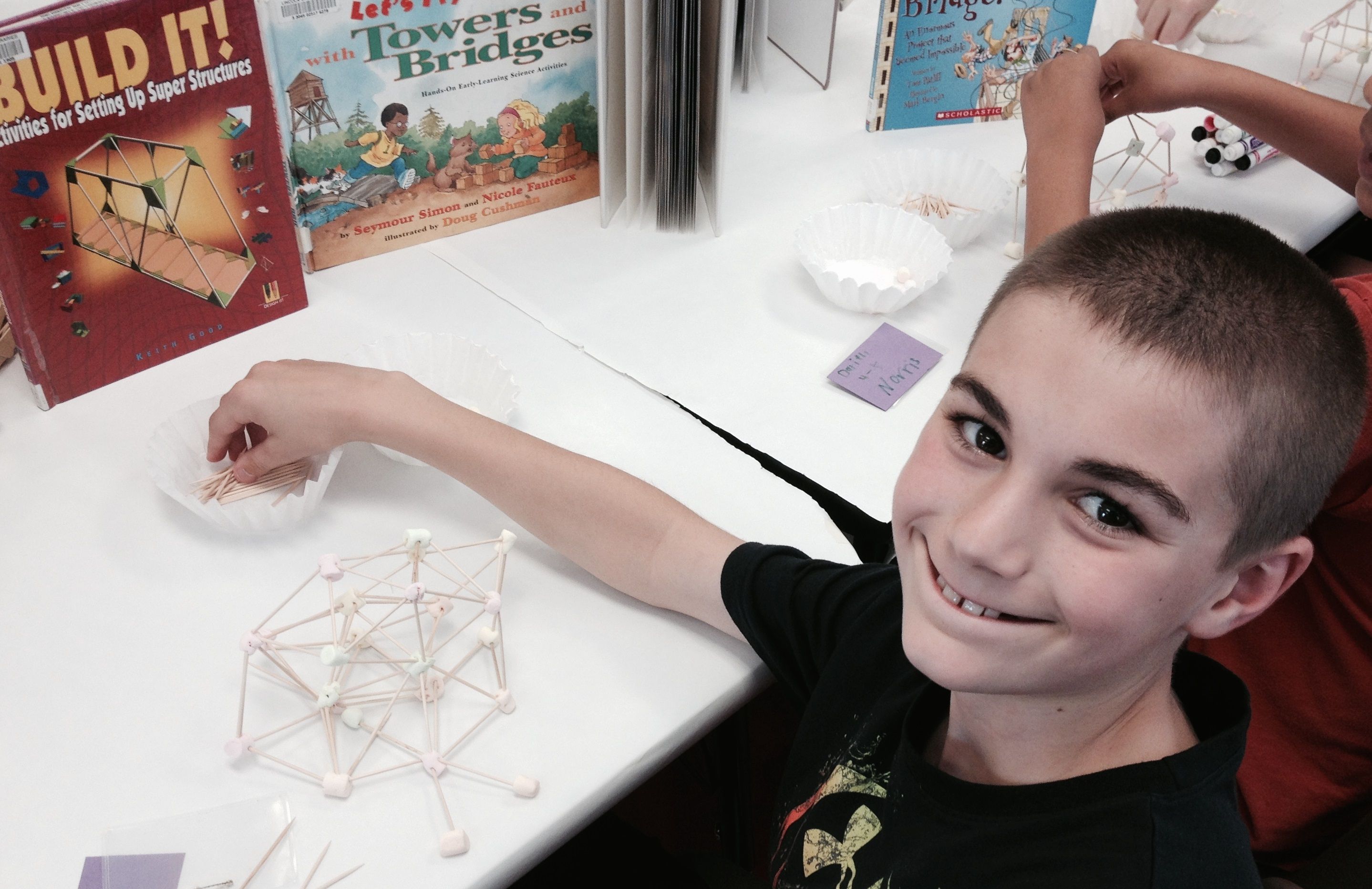 Just how does Bright Lights fit into different summer schedules? Here are a few examples:
Claire is a 1st grader who loves to create and build. Her dad works from home and would like to have a class that keeps her engaged all day, so the Build Like an Engineer full-day Bright Lights camp taking place Week 4 (June 24-28 from 9:00 am – 4:00 pm) is perfect for her.
Charlie is a 2nd grader coming to visit his grandparents in Lincoln for two weeks this summer. When he came last summer, they spent lots of time together at the pool, the park and the zoo, but they found they needed to add something else into the mix of activities. This year, he will also be taking a half-day class—Tremendous Time Travels—during one of the weeks at Bright Lights. Because it goes from just 9:00 am until 12 noon each day, they will still have lots of time for picnics and waterslides!
Emma is a 3rd grader who loves science and animals. Her parents work during the day so she needs an all-day activity. Taking the Edible Science class in the morning and Exploring Natural Disasters class in the afternoon will let her do just that. Her dad has to be to work at 8:00 so they also registered her for Before Care (which starts at 7:30 am) and for Lunch Care so she can be supervised between classes while enjoying the sack lunch she will bring with her.
Gabe is a 4th grader who loves to play baseball in the summer, but his mom knows he can't just hang around all day waiting for that 6 pm game to start. From June 3-7 (Week 1), he'll be exploring puzzles and secret codes in Spy Academy every morning.
Tyler is an adventurous 7th grader who appreciates time to hang out in the mornings, but his parents want him to have a little structure to his day as well. Since he loves the outdoors, Aim for the Target (taking place Week 5, July 15-19, from 1:00-4:00 pm) will be a perfect fit and will let him learn more about archery, too.
Kristin is an 8th grader which means not only can she take a Bright Lights class, but she can also volunteer as a Class Assistant! She loves art so she has applied to be a Class Assistant for Perler Bead Mania in the mornings during Week 4 (June 24-28) and then she'll stick around for her own class—Improv for Beginners—in the afternoon!
Cam had lots of fun taking Bright Lights classes every summer in everything from animals to art to science but, as an 11th grader now, he's aged out of the program. Instead, he's going to volunteer as a Class Assistant and earn some of the GoPo credits he needs for high school while he's at it.