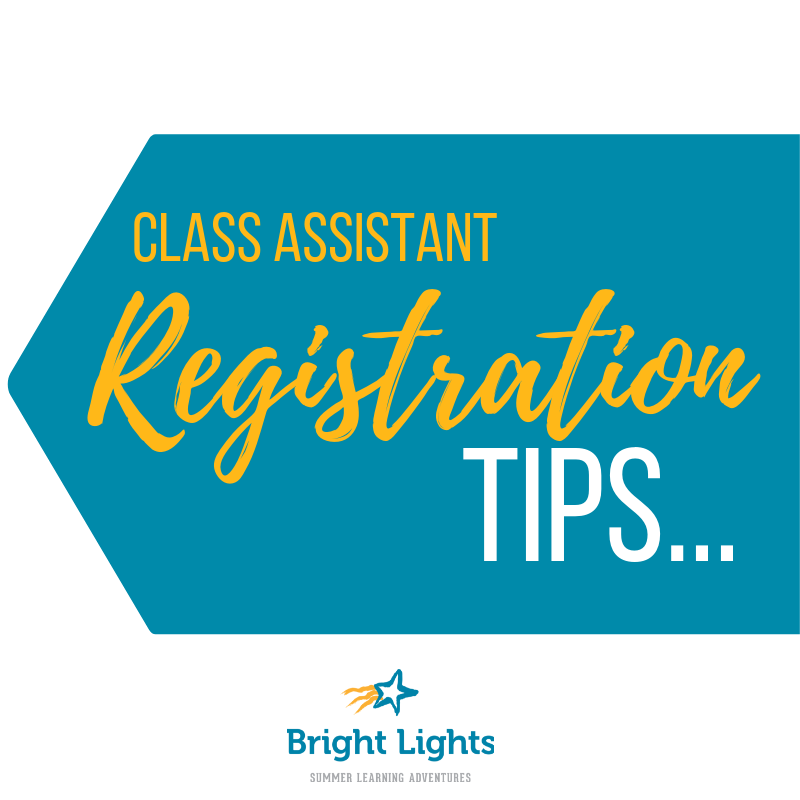 We are now just days away from registration opening for Bright Lights Class Assistant for Summer 2019! Starting March 1, students currently in 8th grade and up can apply at https://campscui.active.com/orgs/BrightLights?season=2564204
Here are a few tips to make it easy: 
* Start by checking your summer schedule for your availability. Note any dates you need to work around (i.e. cheerleading camp, mission trip, family vacation, job schedule). You can find all of our volunteer/program weeks listed at https://www.brightlights.org/programs/schedule.html
* Know your Bright Lights site preference (i.e. where you want to volunteer at). Holmes Elementary is the main site for our summer classes and camps, but we also have some at Lincoln high schools and other community sites. Pick the one(s) that would be most convenient for you. 
* We communicate with our Class Assistants primarily through email, so be ready to list a parent's e-mail address as well as yours. (NOTE: Do not use an LPS e-mail address as it will not accept Bright Lights email notifications.)
* We ask for two references, so be sure to have their name, address and email information handy. 
Once you have these items ready, it will only take about 15 minutes to complete the application!
* Go to https://campscui.active.com/orgs/BrightLights?season=2564204 and create a new account by entering your e-mail and a password. (Please save that password for future access to the site!) 
* In the application, please list if you are willing to accept more than one assignment or are interested in assisting with a specific class or day camp. 
* Be sure to indicate additional interests/skills in those sections of the application. For example, share with us if you sew, excel in science or love to create with clay. 
* Applicants under 18 will need a parent signature in the Waivers section of the application. 
Remember, the earlier you submit your application, the better chance you have at getting assigned to a class that matches your interests and availability. So check that calendar, collect those references and set aside 15 minutes to apply to join the ranks of Class Assistant for Summer 2019!