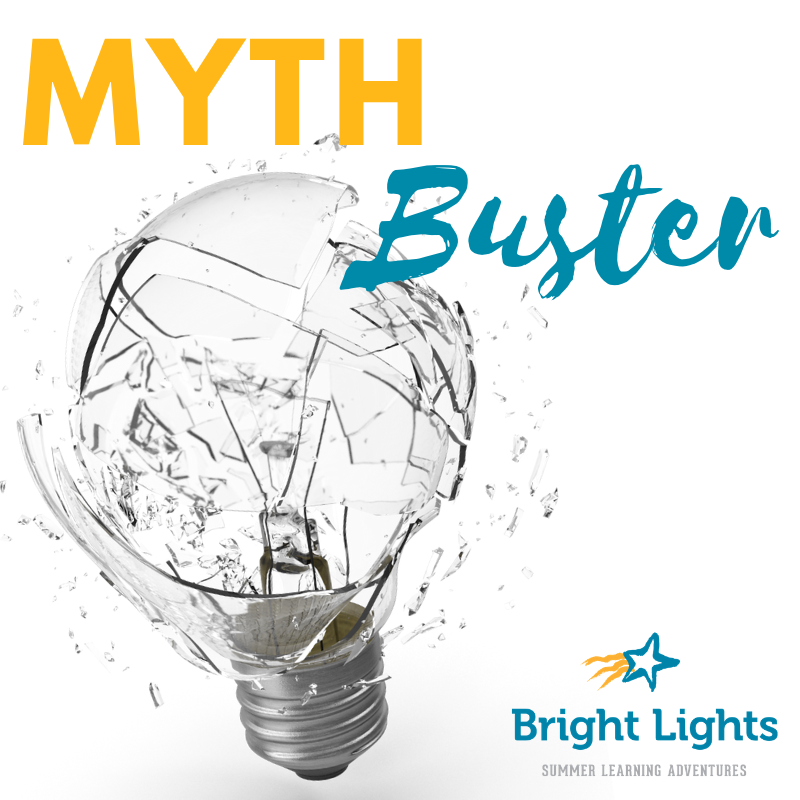 Keeping children entertained in the summer can be expensive! Bowling, indoor play areas, movies, pool passes and new video game downloads can really add up. But after the score has been tallied, the popcorn has been eaten and the video game is now "boring," what do you really have to show for the money spent?  
Instead, what if you registered your student for a half-day Bright Lights class this summer? Yes, it costs $135 for the week-long class. But let's break down that cost: you are spending $9 per hour for your student to engage in a week of interest-specific learning, socializing with peers sharing similar interests. That's fifteen hours of time spent with quality teachers who focus on project-based learning, allowing students to actively explore real-world problems and solutions, fostering deeper learning and understanding of the chosen topic area. 
Bright Lights also offers scholarships based on financial need, emphasizing the importance that all children have access to quality summer learning programs. You can apply online during the registration process which begins March 23 at 8:00 AM. Another idea is to ask grandparents and family members to contribute to the cost of a class in place of birthday gifts, allowing them to give an experience rather than a toy that may or may not be remembered the next month. 
Here are some things parents had to say about the 2018 classes and experiences: 
"Love that they can get an educational experience in the summer that is also fun." 
"My twin grandsons took a class unique to their interests. They were happy every day to attend class, and had lots to talk about afterward!" 
"My son loved his class this year. He was sad when the week was over. Thanks for making it so fun and educational." 
Bright Lights hopes you will choose us this summer as one of your student's summer experiences – chances are, memories will be made to last far beyond that week, making it money well-spent.