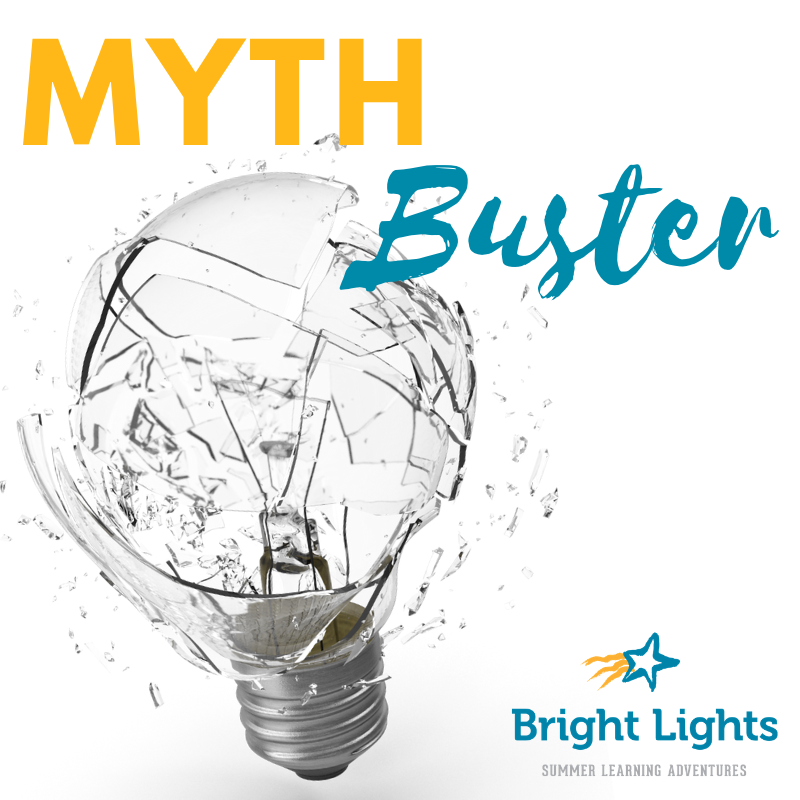 Sure Bright Lights has great week-long, half-day classes that provide supervised, engaging, hands-on learning activities for K-8th grade students five weeks in the summer. But we also have options to keep your students learning all day!
There are two full-day options actually.
One is to choose one of our full-day camps, offered during Program Weeks 1, 2, 4 and 5.

The other utilizes our Lunch Care option (available during Program Weeks 1, 4 and 5) and follows this simple formula: A Half-Day Morning Class + Lunch Care + Half-Day Afternoon Class = Whole Day of Fun!
Your student will have a full day of learning and hanging out with new friends, and you won't need to pick them up until 4:00 PM!
Here's an example schedule for a 2nd grade student using the Formula for Fun:
During Program Week 1, they take "Adventures Through Time" starting at 9:00 in the morning (bring them as early at 8:45), have a supervised lunch period when that class is over and then head to "Super Space Adventures" in the afternoon until 4:00 pm.
In addition, Before Care is available beginning at 7:30 AM at Holmes Elementary during Program Weeks 1, 4 and 5 if you need to start the day a bit earlier.
No matter what you choose, you can rest easy knowing your summer adventurer is busy, challenged and surrounded by caring teachers and volunteers all day.
Registration opens March 23 at 8:00 AM, and as you register for classes you can add Before Care/Lunch Care options for one payment. Visit BrightLights.org to preview classes and plan your child's Formula for Fun!