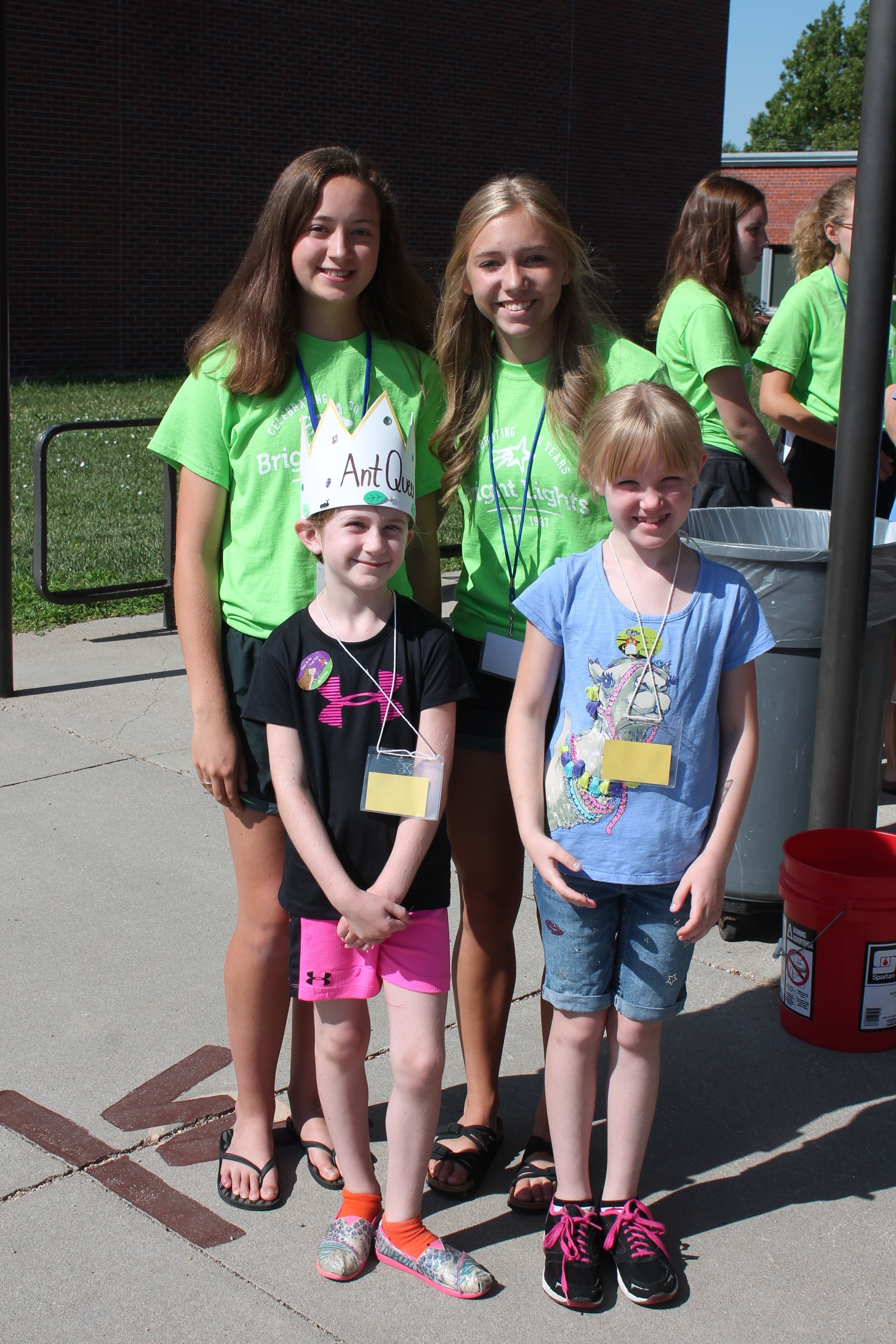 The wait is over if you are the parent of an eighth-grade student who would like to volunteer as a Bright Lights Class Assistant. We will be accepting applications from candidates who have completed eighth grade this year, lowering the eligibility by one grade!
As a Class Assistant, your student will provide support to teachers and students at Holmes Elementary and other sites during one or more of our five program weeks this summer. They will also have the opportunity to learn about class preparation and planning, develop skills in classroom management and organization, and show the students that learning is fun!
Former Bright Lights students make great Class Assistants because of their familiarity with the program. But any eighth-grader who is responsible, dependable and takes adult direction well is welcome to apply. All accepted applicants will attend an orientation prior to serving so they get a feel for the daily routine and responsibilities of their position, plus tips for working with students. Parents are welcome to attend along with their student but are not required to. Note: Eighth-graders will be assigned to assist students at least two grades below them.
Sound like something your student would like to try this summer? Great! Interested Class Assistant applicants—including high school and college students—may apply beginning March 1 at BrightLights.org. Be sure they note their availability and interests and are prepared to provide one to two references.
For information about the specific classes and camps Bright Lights is offering this summer, please see our class schedule at BrightLights.org (available mid-February). Want to make volunteering a day-long experience? Just request to assist in two half-day classes or a full-day camp. Otherwise the morning shift is 8:45-12:15, and the afternoon shift is 12:45-4:15. Reliable transportation and regular attendance is required for all Class Assistants.
I look forward to welcoming eighth-graders to the Class Assistant ranks this summer!