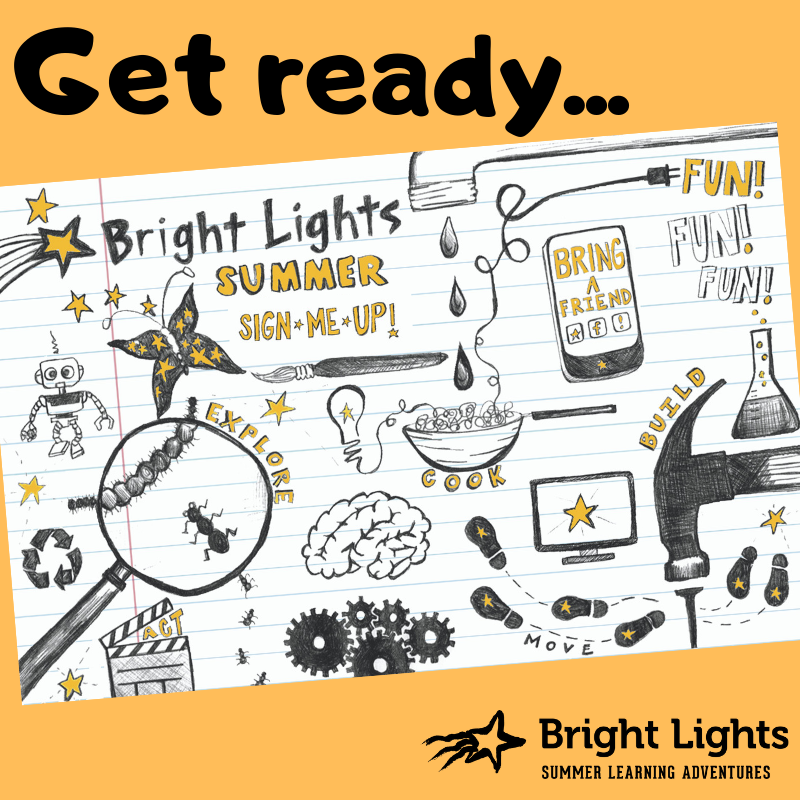 Ringing in the New Year at Bright Lights means finalizing the summer class schedule and preparing to post classes online and print them in our brochure. Here's a peek at some new classes that will be offered in 2019:
Students in grades K-1 will be able to step into a magical world when taking Magical Creatures. From unicorns to mermaids to trolls, the week will be filled with projects, pretend and perhaps even some teamwork.
Our popular Build Like an Engineer class is being expanded into a full-day camp! Students in grades 1-2 will be able to do so much more investigating and building with materials like spaghetti, straws and play dough. The class will be led by veteran Bright Lights teacher Ligsi Palensky, who is very excited to extend the curriculum to a full-day of designing, questioning and learning.
Do you have a budding ukulele player in the family? Then our Uke Can Do It class is a perfect fit. Taught by Fredstrom vocal music teacher Justin Brookens, this class is perfect for the beginner. Students in grades 4-6 will learn chords and melodies and can continue the learning by taking home a ukulele of their very own to keep busy through the summer.
Having a quick wit and funny reply may not always be valued in our middle school students, but it will be celebrated in our Intro to Improv class geared to students in grades 6-8. Games and exercises will help students learn improvisational skills in a group setting, which will be showcased at a performance held the final day for family and friends.