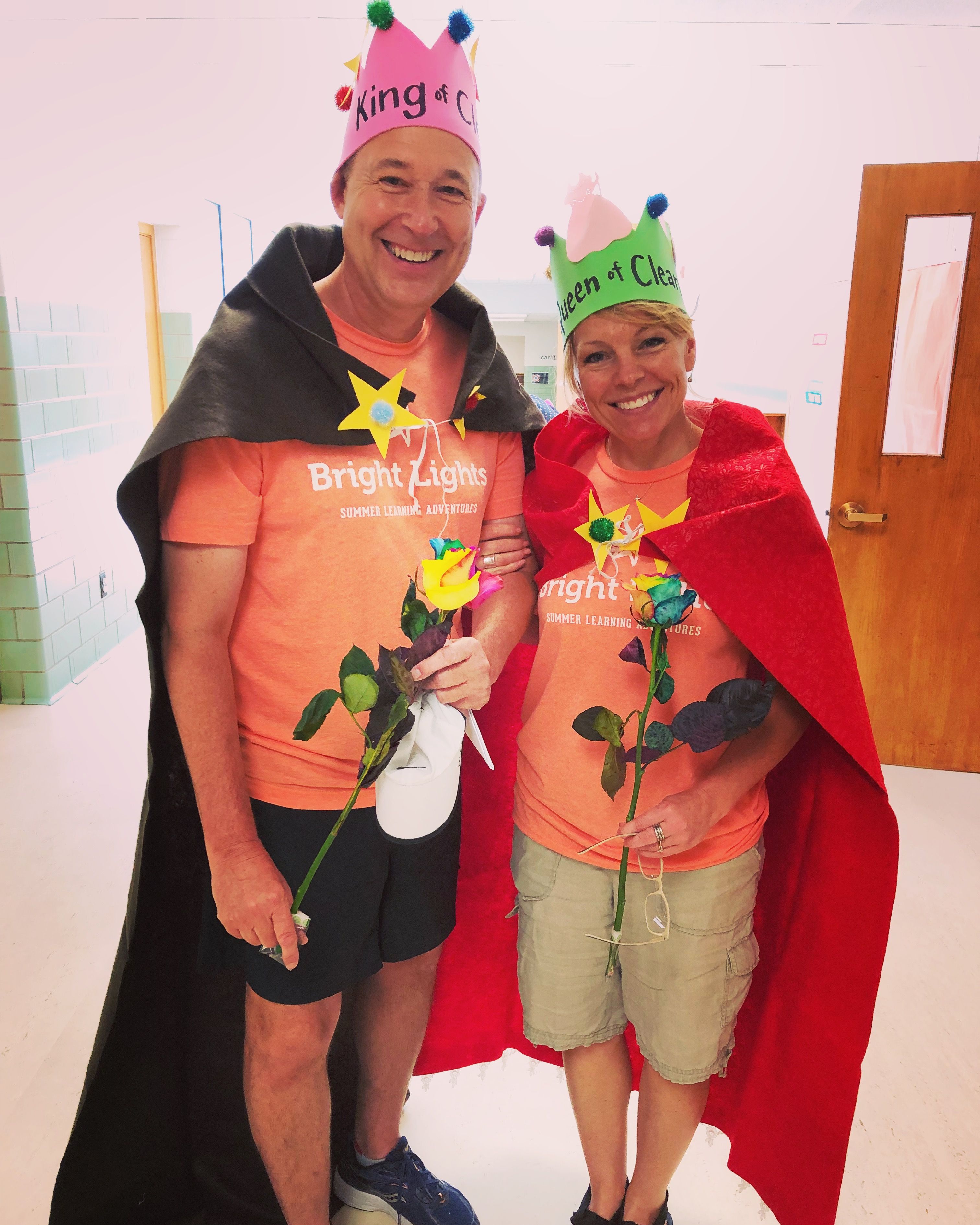 Bright Lights is supported by many volunteers and in today's blog post, we'd like to feature one of them: Jamie Kernes, a teacher at Norris High School. Jamie was an administrative intern for us in Summer 2018 and a fantastic addition to our team. We recently asked Jamie to tell us a little about how she got involved with Bright Lights and her experience this past summer.
How did you come to volunteer for Bright Lights?

I had heard about Bright Lights many years ago, but didn't know much about it, other than it offered summer classes for elementary age students. I am working on my Master's degree in Educational Leadership through the Doane cadre program, and it [Bright Lights] was recommended as a way to earn internship hours over the summer.
 
What was most surprising to you during your week with us?

I was surprised at how many students Bright Lights serves each week. I also loved the sense of positivity within the culture from everyone I met: administrators, teachers and volunteers. As a high school English teacher, my working with elementary age students that week was a wonderful experience and actually caused me to change my administrative focus from grades 7-12 to K-12 in order to include elementary age students. I really enjoyed working with younger students and enjoyed watching teachers and administrators interacting with the younger age group.
 
Do you have a favorite memory, or an example you saw, that you feel embodies the Bright Lights spirit?

The individuals at Bright Lights are all very dedicated to serving the students and the program. It is obvious the individuals who work within the program want to be there. The support and collaboration are obvious. 

One example is how a Lincoln teacher, who had volunteered at Bright Lights the year before as an administrative intern, returned on short notice to help the program fill the need of an additional coordinator. This really speaks volumes about the individual, but also about the program as well. 

Another example was watching the administrative team coordinate and work together when the pick-up and drop-off area had to be changed mid-week due to road construction. They organized and planned quickly in order to communicate the change as effectively as possible to teachers, students and parents. Bright Lights really has some amazing leadership and teachers.  Their strengths definitely played out that week. 
 
How do you think your experience helped you grow as a teacher and future administrator?

I learned a great deal about administration that week with regard to being flexible in the face of unforeseen challenges. When working with people, patience and maintaining a positive outlook are always key. Watching Bright Lights administrators and teachers tackle and smoothly handle those challenges with grace and patience, it was a wonderful reminder to see how those traits are necessary. As a current teacher, I try to maintain a positive mindset and I hope to take those learning moments with me as I pursue my own growth in leadership. Bright Lights is a phenomenal program in Lincoln, and I feel fortunate to have had the opportunity to serve it.