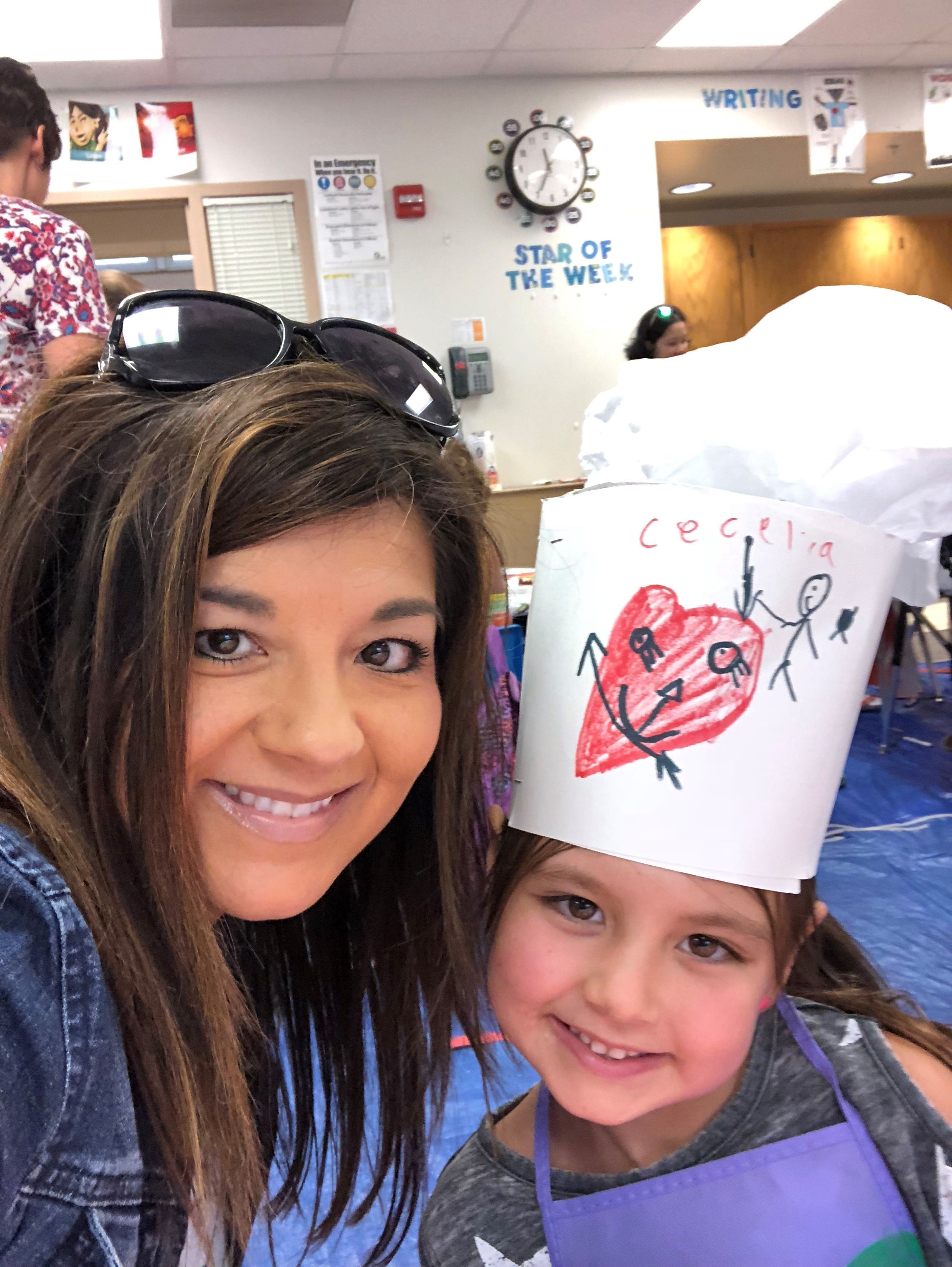 Over this past year I have had the pleasure to serve as the president of the Bright Lights board. During this time, I have been able to see Bright Lights through a different lens—from the inside out, so to speak.
I had the opportunity to partner with some wonderful board members as well as the staff at Bright Lights, the teachers, and so many volunteers, all of whom work together to make this program a success. The hard work everyone puts in behind the scenes throughout the whole year— from fundraising to planning classes and hiring teachers—is something I haven't had a chance to be a part of before. And it's every little detail that goes into this important work that makes our program so great.
I witnessed the tremendous amount of teamwork done by these individuals. It really shows what we can accomplish when we work together toward a common goal. One of the highlights of my year, for sure!
I got to take my daughter to her first Bright Lights class! She is now old enough to attend and it was so exciting to take her to class this summer and see her and her classmates learning in new and creative ways while having fun. Seeing her accomplishments each day, meeting new friends and simply enjoying learning were highlights of both of our days!
I got to see our scholarship program in action. It was so fulfilling to see students coming to Bright Lights who, without a scholarship, may not have had the chance to attend. I am so thankful to our donors who make these scholarships possible, and so proud that we were able to award scholarships to 179 students this summer!
I got to finish out the year with a night of fun for the adults "Bright Lights style" thanks to our recent Night Lights event. Thank you to all who attended the event, as your participation helped us to raise funds for our program so we can do all these great things again in Summer 2019.
I look forward to seeing new classes and new students next summer, and to seeing the continued impact Bright Lights has on our community as a whole. It has been great year for Bright Lights and I can't wait to see what else lies ahead in the years to come!