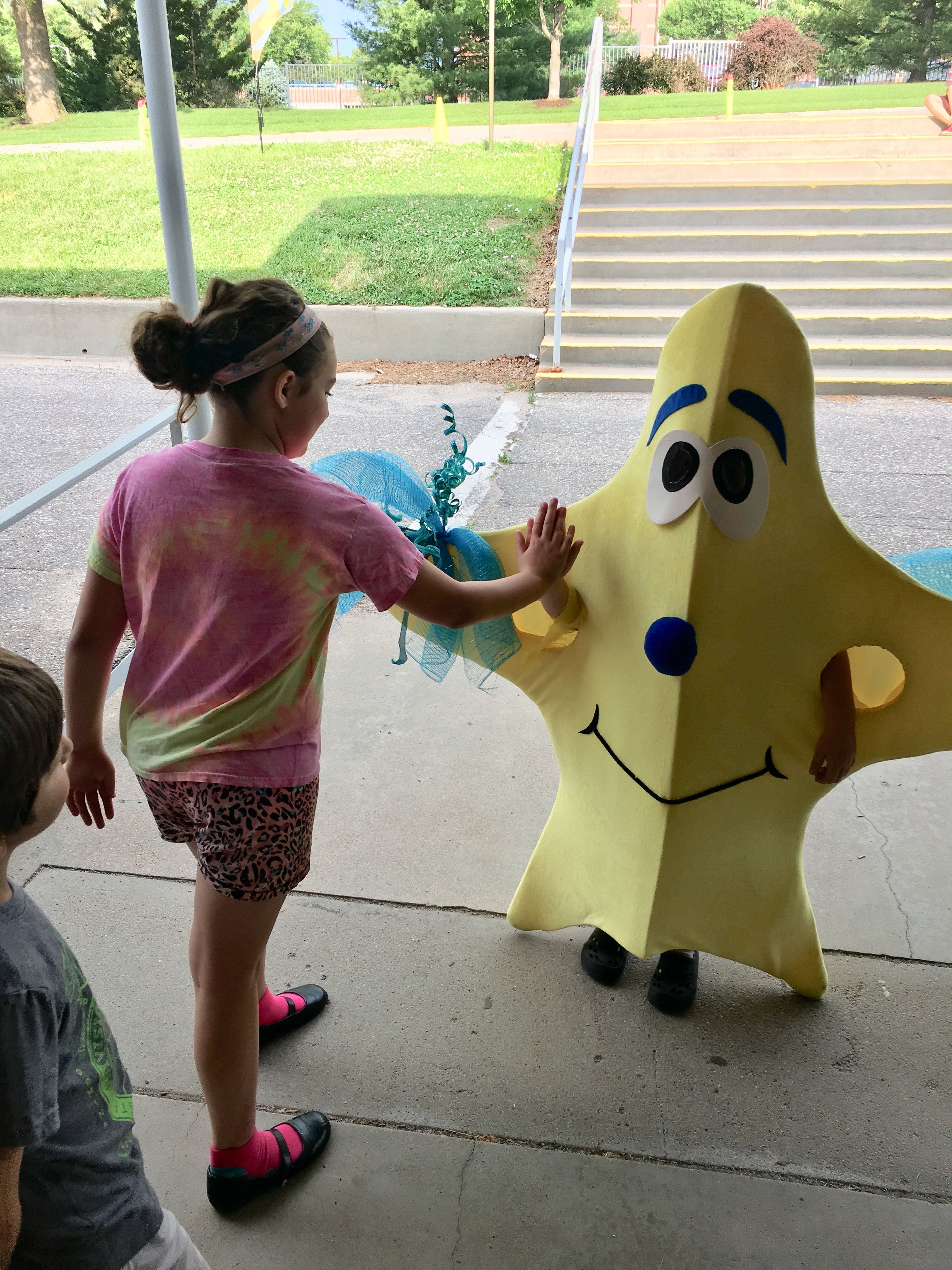 It is truly amazing to me how quickly the summer passes, especially the five weeks of Bright Lights classes. We spend the majority of the year planning, recruiting, refining and promoting our hands-on classes, and then, in the blink of an eye, it's time to look toward 2019!
Before we say goodbye to summer, however, I want to thank our 80 teachers who shared amazing instructional time in our 114 classes and three camps. If it wasn't for their talent and expertise and belief in the Bright Lights program, there wouldn't be a summer to reflect upon! I also want to thank the staff at Holmes Elementary, who provide us with a "home" for four of our five weeks of programming. The custodians, office staff, and teachers kindly share their building with us so we can provide a variety of learning opportunities to more than 1,800 students. We also couldn't function without our nearly 200 classroom volunteers, mostly high school students, who not only gave their time but did so with positive attitudes and smiles. What great role models for our Bright Lights students!
Our community partners are also amazing, and we feel very lucky to have developed such positive relationships that continue to provide challenging opportunities for students in K-8th grades. This year, we were fortunate to work with UNL's College of Engineering and Nebraska's Center for Materials and Nanoscience, as well as The Career Academy. Gateway Mall provided an excellent classroom for our students to learn about retail components and try their hand at marketing. UNL's Outdoor Adventures Center and the Nebraska Game and Parks Education Center provided outdoor and physically challenging classes, while Makit Takit, Lincoln's Craft Studio, and Harris Academy of the Arts gave students the chance to try out their musical and artistic sides. Nebraska Innovation Studio allowed students to use materials and machinery to create memorable projects, and the Southern Heights Food Forest gave students the perfect classroom to explore and appreciate nature.
Now it's time to review what was great about 2018, what we'd like to improve upon, and find new class offerings for our students who will participate in 2019. If you have ideas and suggestions for a future class, or would like information about teaching for us, please email me at teacherrecruit@brightlights.org. I'd love to hear your ideas!